4-star hotels in Bayeux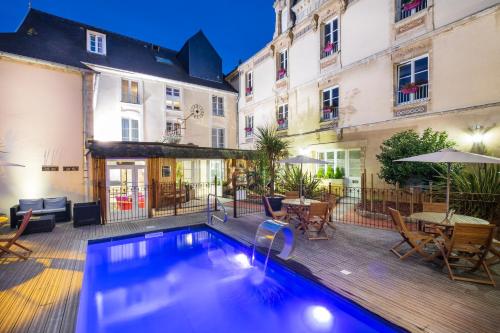 ---
Great pool and hottub quite peaceful sleep staff was always willing to help great breakfast
---
Our family of five thoroughly enjoyed the ambiance of our suite and the grounds at the Chateau. We enjoyed our walks into Bayeux whether for the sights or dinners. Hope to return again.
---
5-star hotels in Bayeux
---
We loved our stay and would highly recommend to anyone visiting the area. It was super clean and the rooms were exceptionally comfortable. It is in the heart of the village. Just a short walk to restaurants and shopping and the train station. Also within walking distance of meeting up with the shuttles for our tours of Normandy and Mont Saint Michel. The staff were exc...
---
Traveler impressions of Bayeux
Bayeux is a delightful French town. The cathedral is beautiful and is part of the community; it is not set apart as are many of the gothic cathedrals of Europe.
---
Discover the neighborhoods of Bayeux
---
More about Bayeux
Agoda.com offers a great choice of accommodation in Bayeux to suit every budget. Guests find many of the 381 hotels in Bayeux an attraction in themselves. The city is appreciated by visitors for its versatility and multiple points of interests such as Musée Mémorial 1944 Bataille de Normandie, Musée de la Tapisserie de Bayeux. Bayeux has many attractions to explore with its fascinating past, intriguing present and exciting future. There are so many things to do, you may want to stay an extra week or so to experience them all. Don't delay and book today to get the best hotel deals in Bayeux!