Discover the neighborhoods of Dili
---
4-star hotels in Dili
---
Timor Plaza is the focal point for any tourist or business men visiting Timor Leste. I was pleasantly surprised that Dili is now a safe town. A visit from Timor Plaza to Tais Market or to the Resistance Museum can be made now by taxi or by foot. Timor Leste is now on the map of the tourist countries.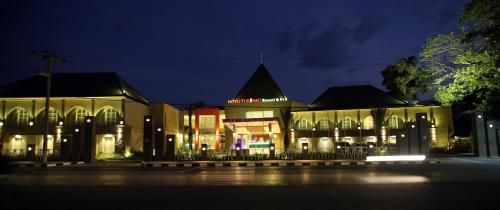 ---
Rooms are very clean with large beds and balcony. Wifi in rooms, TV. Staff were very helpful and friendly. Breakfast was plentiful and varied each day. Good location to walk along promenade and catch a microlet to Statue of Jesus and all the beachfront restaurants in this area. Only problem was they had a two day Conference which made the hotel very busy and the po...
---
A Good location in Dili, the capital city of Timor-Leste. Clean and safe. Quite limit of breakfast but acceptable. Their coffee is good. Free wi-fi but you have to ask the front desk to issue the slip. The slip says it costs $25 but the front desk crew didn't explain it is included in the room charge. Internet speed was quite fast and no interruptions. Overall evaluati...
---
Malinamoc was perfect for a work trip to Dili. Spacious apartments with quality furniture. Beautiful garden and pool. The staff were very friendly and attentive. Menu choice limited but nicely cooked, wholesome meals. Manager was very helpful and met us at the airport.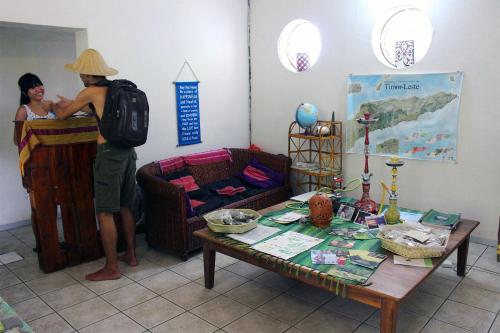 ---
Well located. The friendly owner, Vilar, is Portuguese and happy to help. Prices in Dili are expensive. The hostel is friendly and homely - but the rooms are tired and need freshening up. The water pressure is very low, and for the first day the shower and tap water was coming out a dark yellow. Dinner is served all together at a big family table. Don't start eating be...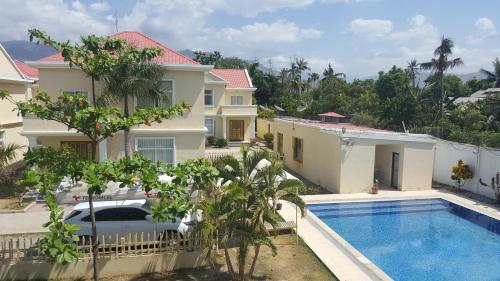 ---
the quality of the breakfast should be improve , everything else good
---
Traveler impressions of Dili
Timor Leste has so many amazing places to visit. on the way to those beaches and islands and the highlands, Dili is a great little town to explore for a day or 2.
A lot of basic infrastructure is still missing in East Timor and Dili. There still seems to be a lot of International all around the country.
---
Explore more travel vacation rentals
More about Dili
Agoda.com offers a great choice of accommodation in Dili to suit every budget. Choose from our selection of over 53 hotels. We offer lots of promotions such as early bird offers and last minute deals. Many areas, each with a distinctive atmosphere, are just waiting to be discovered across the city. The city is served by 1 airports which means it is accessible from almost every major city in the world. There are so many things to do, you may want to stay an extra week or so to experience them all. If you're looking for a room in Dili and don't want to pay too much, Agoda.com offers hundreds of fantastic deals which are updated daily.