Discover the neighborhoods of Kamakura
---
4-star hotels in Kamakura
---
Hotel is so nice and clean. It near Fujiwara train station then is easier to travel in Kamakura in one day. A lot of restaurants are located near this hotel and moreover, reception can speak English very well 👍👍 you can walk from train station to hotel only 3 mins and it is near to Bic camera store. Moreover, it is easy to buy day pass ticket to Kamagura only 660 yen...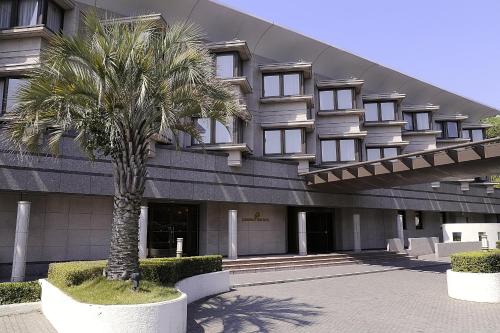 ---
This is a great hotel. Clean rooms, good size, friendly and helpful staff. More money than I would like to spend, but worth it.
---
Kamakura's best hotels with breakfast
---
Explore more travel vacation rentals
More about Kamakura
Located just a short drive from Tokyo, this small town in Kanagawa Prefecture was once an important political capital, although now it's mostly a popular weekend trip destination for Tokyo residents and international tourists looking to experience something different from the hustle and bustle of Tokyo.
For science fiction and Japanese pop culture enthusiasts, a visit to
Myohonji Temple
is a must while in Kamakura. This is the cemetery of Eiji Tsuburaya, the science fiction pioneer and creator of a very popular TV show which has been on Japanese TV screens since the 1960s.
There are many more shrines and temples around Kamakura, most of which draw lots of crowds and features some impressive sights. One of the most popular of these is the unique
Tsurugaoka Hachiman-gu Shrine
, which has a spectacular sunrise viewpoint that makes it an extremely popular destination especially at New Year, with everyone clamoring to see the first sun of the New Year.
Kamakura is also home to many spectacular beaches, including
Shichirigahama Beach
, which enjoys a stunning view of Mount Fuji from its shores.
There's a lot more to see and do in Kamakura, and the best way to discover what else this city has to offer in terms of attractions, landmarks, and hotels is by exploring the interactive map on this page.