Discover the neighborhoods of Las Terrenas
---
4-star hotels in Las Terrenas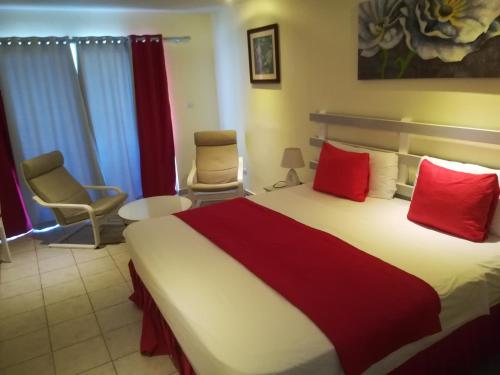 ---
This is a nice hotel - we had a nice view of the water and the pool from our room - beautiful. The beach is amazing to walk down - you can walk for miles. But still we'd suggest renting a quad to check out the other beaches (the hotel will set you up, $50/day). You have a big selection for breakfast, and the grilled fish was pretty tasty in the restaurant on the beach....
---
really, this is a nice hotel. It is new, modern, the staff are so friendly and helpful. The bed - so cushy and comfy. There are two pools and a nice little restaurant. Also there are many restaurants close by and the fisherman's village is about a 10 minute walk. The wifi worked well. The beach right out front is not the best - especially once you've seen playa coson, ...
---
I was quite happy with my decision to stay in this place. I chose it because of its location that was close to the beach and town center; everything was within 5 minutes walking distance. At first I thought the room was too big for me. But I actually felt quite comfortable. I was in love with the arrangement and furniture inside. The room was very clean and looked v...
---
5-star hotels in Las Terrenas
---
Its a great place, very tranquille and a beautiful beach. Great food and cool restaurants. Would certainly recommend staying there to anyone.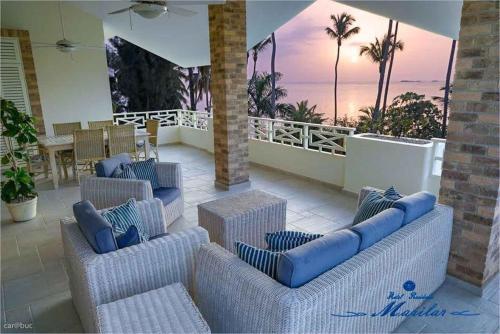 ---
The Italians who ran the place charged us an illegal (according to the central bank, the chief of police, and the office of the minister of tourism, all of whom I've talked to after getting back to the capital) exchange rate for Pesos to dollars. The listing said that payment could be made by credit cards, but management refused. Hours of our weekend getaway were was...
---
Traveler impressions of Las Terrenas
I can recomment to visit some of the beaches around Las Terrenas and rent a motorbike for a visit to El Limon waterfall which can be reached guided on horseback or by foot from several posts.
Las Terrenas is a nice alternative to the All Inclusive type resorts commonly found in DR. It's quite layed back style and proximity to nature are its big draws for me.
---
Las Terrenas's best hotels with breakfast
---
Its a great place, very tranquille and a beautiful beach. Great food and cool restaurants. Would certainly recommend staying there to anyone.
---
Friendly staff. Nice courtyard with a small pool. The room fixtures and furniture are relatively basic and run down. They did keep it clean. Mosquito netting for the beds would have been nice. This is not a fancy hotel, it is designed for families on a budget to stay together in a suite for longer periods than a few days. Las Terrenas is a European-oriented resort town...
---
More about Las Terrenas
From opulent luxury hotels to kitschy boutique hotels, you can book your hotel room in Las Terrenas at the lowest rate guaranteed on Agoda.com. Guests find many of the 518 hotels in Las Terrenas an attraction in themselves. Many areas, each with a distinctive atmosphere, are just waiting to be discovered across the city. Las Terrenas has many attractions to explore with its fascinating past, intriguing present and exciting future. There are so many things to do, you may want to stay an extra week or so to experience them all. If you're looking for a room in Las Terrenas and don't want to pay too much, Agoda.com offers hundreds of fantastic deals which are updated daily.