Discover the neighborhoods of Miyazu
---
Best hotels & accommodations in Miyazu
Cheapest hotels in Miyazu
4-star hotels in Miyazu
Hashidate Bay Hotel
"the hotel's overlooking the Miyazu Bay with its serene and pristine nature. it takes 5km from Amanohasidate station resp 5km from Fuchi station to get to the hotel but it i worth every meter. offering a shuttle bus from/to Amanohasidate station makes it perfect if you're traveling by train. there is no onsen in the hotel itself but you get a free voucher to enjoy the onsen next door, that is just 2 minutes walk distance from the hotel. you'll find many amenities in the room like free green tea, soup-powder, lavender seeds for a deep sleep, shoe heater, back massage tool, yukata, slippers and all the goodies that are needed in the bath room. the restaurant serves delicious mediterean-fushion dishes. staff are very friendly, supportive, and help making your stay a memorable one!"
Show more
Charoku Bekkan Hotel
"Best services, price and food I ever stayed in Japan on my whole trip. I gave them 5 stars for everything they done."
Shinpurou
"Comfortable and relax, highly recommend!"
5-star hotels in Miyazu
Monjusou Hotel
"My family spent one night in Monjuso, a Japanese vintage style hot spring hotel. At first, we were impressed by their very warm hospitality service from the senior female staff, such as welcoming etiquette, introducing facilities and bathrobe, and turn-down service. Then, we found the junior staff are not well-trained, and sometimes are even rude—some of them keep hands in pockets while talking to us. Monjuso does provide mineral hot spring, and their archaic guestrooms and decoration just match all the atmosphere in ancient town of Miyazu. We would be willing to spend more nights in Monjuso next time."
Show more
Just booked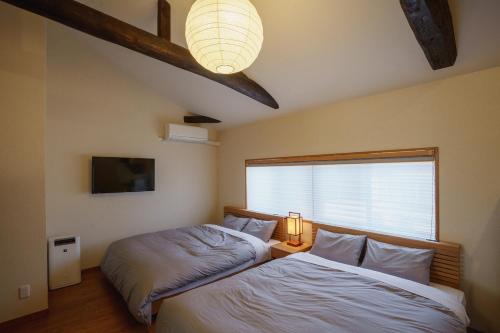 Just viewed by other Agoda travelers
More about Miyazu
From opulent luxury hotels to kitschy boutique hotels, you can book your hotel room in Miyazu at the lowest rate guaranteed on Agoda.com. Guests find many of the 60 hotels in Miyazu an attraction in themselves. Visitors have no trouble associating Amanohashidate View Land with Miyazu. Miyazu has many attractions to explore with its fascinating past, intriguing present and exciting future. There are so many things to do, you may want to stay an extra week or so to experience them all. Book your next trip to Miyazu with Agoda, backed by our low price guarantee.