4-star hotels in Porec
---
IT WAS VERY PLEASENT STAY, AND WE WILL DEFINITELY COME BACK!
---
Room is nice, clean and spacious. Breakfast and dinner is included and of good quality - especially considering the price for the room. We have booked a seaside room and paid extra for that which is a rip off since you don't get to see the sea at all due to trees in between the hotel and the sea - so the seaside rooms do not imply a view to the sea. Staff told us tha...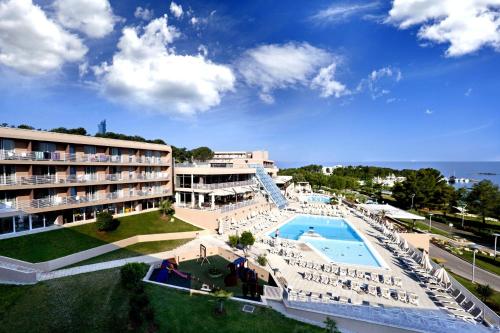 ---
all in all an excellant hotel with good quality staff and food. there were a few issues with the room which i should have addressed but they were minor.the entertainment was slightly haphazard but genrally a good effort by the animation team.the hotel was well served by the "noddy train" and a bus service to porec which enabled independant excursions to be facilitated...
---
Nice hotel, but i prefer smaller hotels
---
this one is pretty good with good service in mind.....small but beautiful!!
---
My in-laws loved the place. They were upgraded to a suite (as we were) upon arrival. While they took us to another block, it was only ~50 meters away. The rooms were gorgeous and our balcony faced the sea. Staff were very friendly and location was fantastic. We felt that the stay was real value for money - could be due to our room upgrade! On a serious note, we saw ou...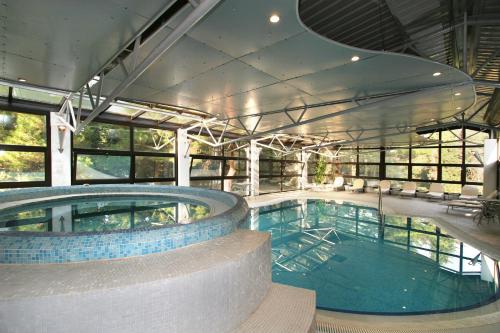 ---
Using down town is small but worth visiting. It's a nice walk from the hotel yet the location is easy to find and easy to access by car. Rooms are very well equipped, and large with a nice balcony and a greenery in front of the hotel.
---
Goran was an excellent host. He offered to drive us to and fro from the bus station to the apartment. He was very friendly and we enjoyed our stay there. The apartment was very clean and nicely furnished. Everything in apartment looks new. Goran also gave us wine and chocolates to welcome us. The TV allowed us to connect our USB for us to watch shows at night on the co...
---
Discover the neighborhoods of Porec
---
More about Porec
Agoda.com offers a great choice of accommodation in Porec to suit every budget. Guests find many of the 2268 hotels in Porec an attraction in themselves. The city is appreciated by visitors for its versatility and multiple points of interests such as Euphrasian Basilica, Bishop's Palace. Enjoy the history and beauty of Porec by visiting one of 21 monuments around town. Many monuments such as Euphrasian Basilica are regarded as the city's heritage. Although there's plenty of pleasure to be had simply walking around the city, there are 1 museums and galleries in Porec that deserve some of your time. Agoda.com offers professional reviews and ratings of hotels in Porec so you can enjoy the perfect stay.