Discover the neighborhoods of Puerto Jimenez
---
Best hotels & accommodations in Puerto Jimenez
Cabinas The Corner
"Friendly staff keeps this small hotel/hostel nice and tidy. perfect for a quick stop-over in PJ. Thanks!"
Cheapest hotels in Puerto Jimenez
Cabinas The Corner
"Friendly staff keeps this small hotel/hostel nice and tidy. perfect for a quick stop-over in PJ. Thanks!"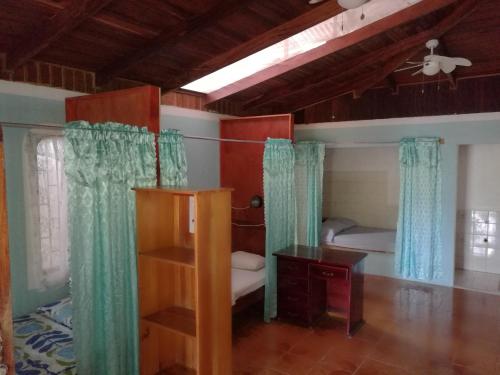 Corcovado Wild Hostel
"The hostel was a dream. It was extremely relaxing, off the main strip of town but super close walk to town to restaurants. Hostel had everything a backpacker would dream of. Towels, full kitchen access, hammock, AC, nice and clean rooms/bathrooms. We'd definitely stay again. Christian was a great and friendly host and very passionate about Osa, he's a great resource for tours and knowing the real Puerto Jimenez!"
Show more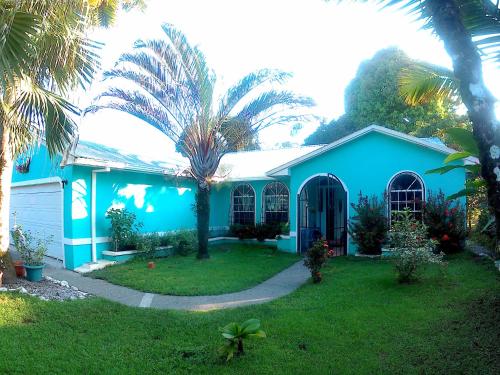 Casa Celeste Del Golfo Dulce
"We had a wonderfull time in Puerto Jimenez at Philippe and Helene's house. The room is comfortable and we could use the garden. After the first incredible breakfast we were looking forward for the morning after and which surprise Helene had prepared for us. Freshly baked bread,cakes and always fruit. Often we got some leftover with us for snack on the go. They even gave us a Christmas present at breakfast. Highly recommended and thank you for having us in your house. The three dogs are friendly and there are a lot of birds to be seen in the garden."
Show more
Chosa Manglar Nature Retreat
"Overall, this was a last resort/last minute spot we booked due to spending an extra day in Puerto Jiminez (and so many places being sold out). It was more expensive than we usually pay, but it was a nice place! The monkey feedings they have are cool (SO many monkeys on property!) and the kitchen and hangout areas are nice! If this place fits in your budget (or if you want to treat yourself some) it's worth booking!"
Show more
Just viewed by other Agoda travelers
Puerto Jimenez Hotels near Puerto Jiménez Airport
More about Puerto Jimenez
Finding the cheapest price for top hotels in Puerto Jimenez, Costa Rica is easy with Agoda.com. With over 53 different establishments, there is a great variety to choose from. Many areas, each with a distinctive atmosphere, are just waiting to be discovered across the city. Puerto Jimenez has many attractions to explore with its fascinating past, intriguing present and exciting future. There are so many things to do, you may want to stay an extra week or so to experience them all. Book your next trip to Puerto Jimenez with Agoda, backed by our low price guarantee.