Discover the neighborhoods of Qiandongnan
---
Best hotels & accommodations in Qiandongnan
Cheapest hotels in Qiandongnan
Kaili Haolaiwu Hotel
"A very comfortable hotel clean and spacious. The staff were very helpful. Need to have a telephone number on website though as the taxi driver couldn't fine it . "
Show more
New Mill Inns
"the hotel is located between the local and long distance bus stations. both within walking distance. we speak chinese and used it to communicate with the staff who were extremely helpful with helping us plan our day trips and long distance trips to miao and dong minority villages within guizhou. the beds are also the "softest" i've slept on in china, meaning that they are firm but not rock hard. rooms are small but clean. they offer use of their washing machine on the roof, another perk! free wifi in the lobby. ask for quiet rooms on the upper floors."
Show more
Glen Sunshine Garden Holiday Inn
"The hotel is run by Son and Mum, with very good location, have very nice view of the XIJIANG VILLAGE from rooms, near to the museum and center but in the other side of river which is much more quite. Boss is very nice guy, he explained us a lot things from XIJIANG, and introduce to us nice restaurants, also arranged the car for us to go to airport. BTW, he has two nice dogs, are Tibetan Mastiff. We are really enjoyed a lot during the stay there."
Show more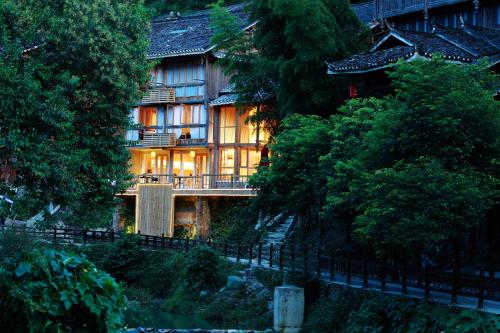 Tong Sang Art Hotel
"Staff are really helpful and all the installations and rooms are very beautiful, new and clean. The neighborhood is not the best, but it is easy and close to get anyplace by bus or taxi "
Show more
Creekside Inn
"We have rather mixed feelings about this place. We liked our room and enjoyed our brief stay, but resented the attempt to overcharge us despite a confirmed booking as well as the surprise $10 supplement for two cups of coffee. Starbucks is cheaper, though you won't find one in Liping/Zhaoxing....."
Show more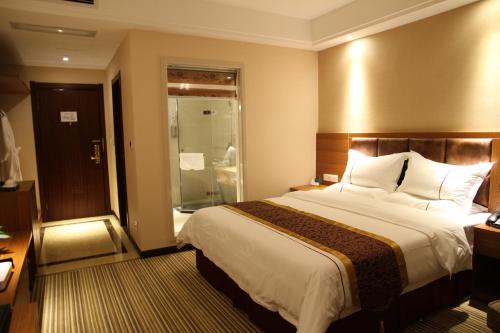 Harmonious Dunpu Hotel
"The bus stop for public city bus is very near. We can access to the hotel by public bus from Kaili South train station."
Just viewed by other Agoda travelers
Qiandongnan's best hotels with breakfast
More about Qiandongnan
Agoda.com offers a great choice of accommodation in Qiandongnan to suit every budget. Guests find many of the 122 hotels in Qiandongnan an attraction in themselves. Many areas, each with a distinctive atmosphere, are just waiting to be discovered across the city. Qiandongnan has many attractions to explore with its fascinating past, intriguing present and exciting future. Although there's plenty of pleasure to be had simply walking around the city, there are 1 museums and galleries in Qiandongnan that deserve some of your time. If you're looking for a room in Qiandongnan and don't want to pay too much, Agoda.com offers hundreds of fantastic deals which are updated daily.