Discover the neighborhoods of Sasebo
---
4-star hotels in Sasebo
---
I like the connection of the hotel with the theme park as we just want to see the illumination,see the flowers and take the beautiful views photo,and the hotel serve us all with the 1.5 days ticket. But the best thing is At Fukuoka,after I 've found that I left my beloved woolen scarf on the breakfast chair in the morning, my new hotel front manager in Clio Court made ...
---
This is a interesting hotel staffed with robots. Face recognition to access our room was an excellent idea as we tend to forget to bring our keycard. The checkin and checkout was a breeze. We wanted to ask about tour and was able to access hotel staff to assist us quite quickly. The robots could speak Japanese and at least some English and Chinese. Other guests we...
---
Two stories villa is quite spacious, nice to have a separate living room in Japan. Surprisingly staff does not speak English very well.
---
It has beautiful view and kind staff. If I have a chance to visit Huistenbosh, I will stay this hotel again. Morning spa also good.
---
I knew the hotel had a great view when I booked it, but didn't realize how great it is until I saw it for real! After a windy long drive up the hill of Sasebo, the hotel owned the hill top with great view even from my own room. I was going to pick one of the few recommended locations to watch the famous sunset but after checking in the hotel, I realized it had the best...
---
5-star hotels in Sasebo
---
This is the second time for me to stay in this hotel. Though a new hotel has opened in the park, I still booked Hotel Europe and it did not disappoint me. Apart from its convenient location, I enjoyed the pleasant services and the little bit of vintage feel which match quite well with the theme park. Huis Ten Bosch is a theme park that I would miss as it is well operat...
---
hotel armsterdam is the best hotel we have stayed during our trip in japan. if you are visiting htb then i will recommend this hotel. best location, spacious room, very clean and very friendly staff and last but not least yummy breakfast.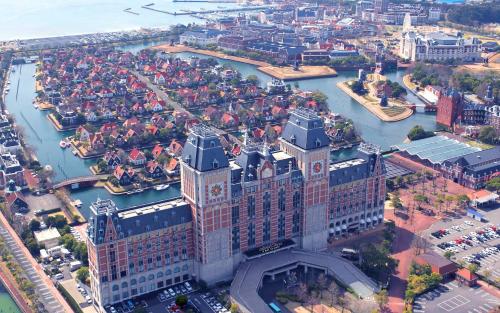 ---
Nice price with great hotel facilities especially the Onsen. Able to see fantastic view during breakfast. Comfortable bed and clean washroom. But it is quite inconvenient if you want to have meals outside the hotel or park. You may need to go to Sasebo City for nearest restaurant.
---
More about Sasebo
Agoda.com features accommodation options from all over town. From high end international chain hotels to family run guesthouses, demands of all travelers are met. With over 89 different establishments, there is a great variety to choose from. Many areas, each with a distinctive atmosphere, are just waiting to be discovered across the city. Sasebo has many attractions to explore with its fascinating past, intriguing present and exciting future. There are so many things to do, you may want to stay an extra week or so to experience them all. If you're looking for a room in Sasebo and don't want to pay too much, Agoda.com offers hundreds of fantastic deals which are updated daily.