Discover the neighborhoods of Surin
---
4-star hotels in Surin
---
I enjoyed stay at Tongtarin because this hotel is the best hotel in Surin. Good location There are some noise at night because there are night entertainment around hotel but acceptable. The breakfast is great. I was enjoyed thai food a lot. The staff need to improve about customer service. They need to treat every customers at the same level. Overall good hotel R...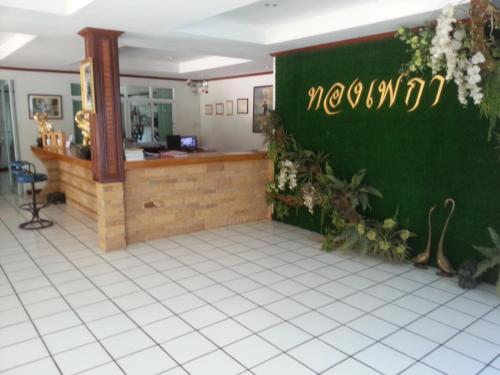 ---
Good value for money, nice pool. Breakfast was good. Nothing to complain about ;)
---
Traveler impressions of Surin
It is a typical county town, not very exciting but if you want to see how the poorer sections of Thailand exist.
This is an agricultural community. Most shops close earlier in the evening. The Elephant Festival is well worth a 7-8 hour train or bus ride from Bangkok to visit for Thurs evening thru Sat evening.
---
Explore more travel vacation rentals
More about Surin
The capital of Surin Province in Thailand's Isaan region, this small city is often a very quiet a sleepy destination, perfect for a break after action-packed island hopping in the south. The city is served by
Surin Pakdi Royal Airport
, which hosts flights from domestic and budget carrier from Bangkok on a regular basis.
The most famous attraction in Surin isn't a place or a monument, it's the elephants for which this region is so well known. Each November, the city hosts the famous Elephant Roundup, a three-day event where elephants perform activities and roam freely around the city. The city fills up with a great deal of tourists during this time, so hotels in Surin tend to fill up very quickly. Booking ahead is highly recommended.
Elephants aren't the only thing for which this province is so well known. Exploring the Khmer-era temples dotted along the border of the city is a great way to get to know some of the history of this province, and a visit to
Surin National Museum
offers a large collection of cultural and historical artifacts and exhibits all in one place. Seek the assistance of hotel staff to arrange for a knowledgeable tour guide and learn about the silk making, ethnic history, and cultural development of Surin.
Find out where rest of the hotels, resorts, and other attractions of Surin are located by exploring the interactive map on this page, and start planning the perfect trip to this interesting city.