4-star hotels in Biloxi (MS)
---
nice rooms, comfortable king bed, fridge in room, cheap bathroom tissue, nice towels, quiet room on 18th floor with nice view of intercostal waterway and Ruby Pearl Casino. one of the best casino facilities on the gulf coast with many games to choose from. Good value...……$49 per night when I booked with AGODA on line. Resort fee is $13.44 per night and tax was anot...
---
Price of the rooms through 3rd party was great, the room was very nice except for strong pinesol smell. Won a nice bit in the casino but don't and I repeat DONT waste your money on their buffet!
---
Good stay. The hotel reeked of smoke upon entering and the casino area should not be in the lobby, but as far as the room we stayed in, it was clean and comfortable. We only stayed overnight on our way to another destination, so that is all I can say.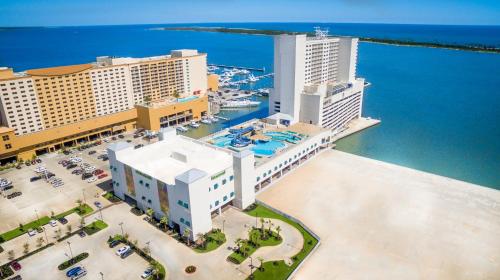 ---
The only thing i did not like , they did not stick with the reservation. The resevation said pay nothing unitl you get to property. When i arrived they had already charged my card. what if i want to use cash when i arrived. I told the front desk person of the option. she advises me she could reverse the paymet, which takes up to 5 to ten business day and pay again. Bad...
---
Discover the neighborhoods of Biloxi (MS)
---
More about Biloxi (MS)
Finding the cheapest price for top hotels in Biloxi (MS), United States is easy with Agoda.com. Guests find many of the 282 hotels in Biloxi (MS) an attraction in themselves. Many areas, each with a distinctive atmosphere, are just waiting to be discovered across the city. Biloxi (MS) has many attractions to explore with its fascinating past, intriguing present and exciting future. If you wish to pray or contemplate amazing architecture, 2 places of worship await you. Book your next trip to Biloxi (MS) with Agoda, backed by our low price guarantee.