4-star hotels in Cali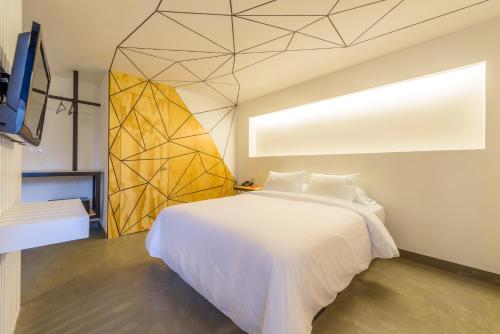 ---
Very good, location is not necessarily the most central, but Cali is very large.
---
We had a family stay of about one month at the radisson, where we could benefit of the calm atmosphere of the hotel and of its goods equipments. We have experimented the bar, restaurant, they are both friendly, food is fresh and dishes well balanced, breakast is great with lots of options, to satisfy a wide range of guests. Appart of that, employees are very professio...
---
I personally prefer modern style than old fashion. Rooms are not well decorated and definitely was a good hotel long time ago there are better options for the same price on the same location. I won't come here again
---
A very good choice for a hotel in the cental downtown area of Cali. Modern, spacious, clean with plenty of hot water and a small but made to order breakfast each morning. If I were to visit Cali again, I would definitely stay in this hotel.
---
hotel is in an area of hospitals and beauty centers.Room had no hair dryer and the fridge was empty. But staff was very helpful and friendly.
---
It was just ok. We wanted a tour around the city which we found was a little overpriced and also that they guy that drove us was not authorized to do tours. If the police would ask we had to say we were friends. It was awkward.
---
Hotel is in good location with happy friendly helpful staff.
---
Claudia and Eva worked seamlessly as a team ensuring there was a friendly presence at all times to call a taxi, recommend something , book a dancing class or make a cup of coffee-this place is a gem from which to explore Cali ...it is close to San antonio park, a must for people watching at night, great cafes and restaurants , walking distance to centre ..great along t...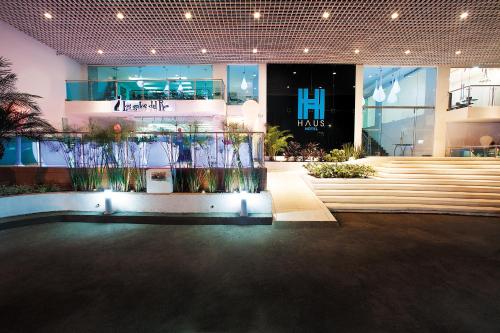 ---
Nice and safe neighborhood, however it looks like this hotel was empty. The Obelisque next door seems to be busier. Could improve on the breakfast. Pool was dirty. Nice people, although their forgot my wake up call. Thank God I had a plan B.....
---
5-star hotels in Cali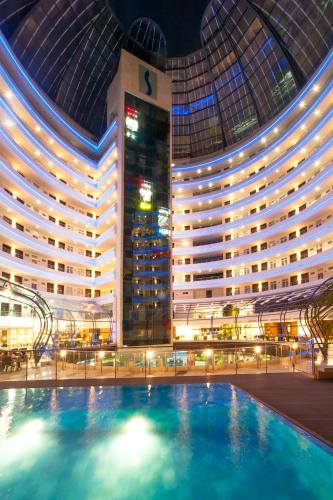 ---
We had a very good overall stay. The nearby shopping center is great and known to everybody in the city. The location is excellent, it's close to other hotels in the north and also close to nightlife areas and the Salsa scene. We had a great time there spending much time in bed having fun. Also good breakfast is served. The pool was rather cold, but the pool area is...
---
Discover the neighborhoods of Cali
---
More about Cali
From opulent luxury hotels to kitschy boutique hotels, you can book your hotel room in Cali at the lowest rate guaranteed on Agoda.com. Choose from our selection of over 985 hotels. We offer lots of promotions such as early bird offers and last minute deals. Many areas, each with a distinctive atmosphere, are just waiting to be discovered across the city. Cali has many attractions to explore with its fascinating past, intriguing present and exciting future. Although there's plenty of pleasure to be had simply walking around the city, there are 5 museums and galleries in Cali that deserve some of your time. Save time and money with our customer-friendly booking engine that guarantees you the lowest price on hotels.