Discover the neighborhoods of Ishigaki
---
4-star hotels in Ishigaki
---
This hotel is a very good hotel compare with value for money, it is not far from ishigaki town hall and easy to reach by bus. Further it is also provide free shuttle bus to her client travelling between airport to hotel. I also appreciate her front desk service staff friendly and polite service. Beside, it give me a very impression that is the welcome drink which serv...
---
In fact, I had recorded my comment as I made two booking. Once more, this hotel is a must go hotel in Ishigaki. Just wanna complain that the outdoor pool was closed. I asked, hotel replied the pool was opened in Summer until the end of the October
---
I just got back from my trip to Ishigaki, and wanted to take the time to write a positive review (I'm not usually one to write them). This property and staff were amazing. Our two bedroom suite was huge- so much space for my family to spread out. The suite was well appointed with toiletries, snacks and iced tea. The breakfast was terrific- so many local cuisine opti...
---
My general impression to hotels in Ishigaki is: they cost pretty higher than expected (say when compare to hotels in Okinawa) ART Hotel Ishigakijima is as well slightly pricely than expected. Nevertheless, it is a good hotel with good standard - hospitable and helpful staff, the hotel is clean. The pool is not a big one but the water slide is a remarkable one. it is ab...
---
Smile of the staff was just as bright and cheerful as the blue sky of the southmost island of Japan. They were especially helpful in doing restaurant reservation and looking up for tourist information. Location of the hotel is easily accessible from the airport, to different areas of Ishigakijima and even from other island to other island. Would definitely go there aga...
---
Great stay, not close to central ishigaki but still within walking distance.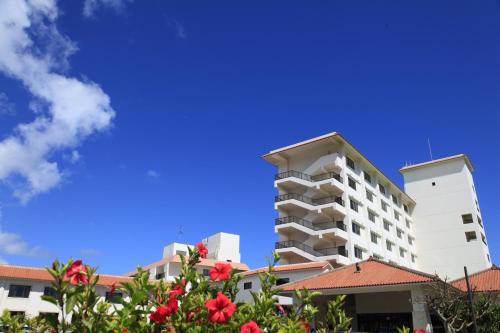 ---
Amazing stars in the sky! The swimming pool is very small. Only suitable for kids. The beach is clear but not good for swimming coz there are too many rocks under the beach.
---
The hotel is clean and very comfortable. I went during the time when the summer activities have stopped, so unfortunately didn't get to try them out. It is a good place for star gazing, so although the resort is about 20-30 mins drive from town, it feels safe with all the necessities available.
---
It was a quick getaway for me and my wife. Loved the place and facilities. The private beach was all we were asking for and with the perfect weather, it was all worth the money. The host Susan was great very warm welcome, gave us a few tips around the area and left us private (as how we wanted it). Decorations in the house (yes, a whole house) is very Americanized (lov...
---
5-star hotels in Ishigaki
---
We had the most fantastic time at Villa Jusandi. The accommodation was spacious and airy but also very private and the whole time that we stayed there we only came across one other guest. It is just around the corner from the beautiful Kabira Bay and perfectly positioned for exploring the island, just make sure that you hire a car. By far the best thing about the prope...
---
Explore more travel vacation rentals
Find the Perfect Type of Accommodation
---
More about Ishigaki
Finding the cheapest price for top hotels in Ishigaki, Japan is easy with Agoda.com. With more than 296 hotels spread across the entire city, you are sure to find a property convenient for you. Many areas, each with a distinctive atmosphere, are just waiting to be discovered across the city. Ishigaki has many attractions to explore with its fascinating past, intriguing present and exciting future. Although there's plenty of pleasure to be had simply walking around the city, there are 1 museums and galleries in Ishigaki that deserve some of your time. If you're looking for a room in Ishigaki and don't want to pay too much, Agoda.com offers hundreds of fantastic deals which are updated daily.