Discover the neighborhoods of Mount Emei
---
4-star hotels in Mount Emei
---
Great hotel! The location couldn't be better! It is across from Baguo Temple and only a 5 minute walk to the bus station to take a bus to Emei Shan. The hotel has several building nestled in trees along a mountain stream. It also boasts both indoor and outdoor hot springs. Food choices are plentiful, either at the food street a minute walk across from the hote...
---
had a pleasant experience here, especially with the attentiveness & helpfulness of the staff. :) they were eager to introduce to us the various attractions/routes up mt emei and provided us with a good estimate of the time required. also helped a lot of transportation back to chengdu airport (helped call for a private driver and drove us to where the driver was waiting...
---
certainly can improve on the cleanliness, the flooring was dirty as the cleaning lady uses the same mop for the bathroom/living area. the Mop was dripping wet and it did no good for the wooden flooring either. Other than that, no complain as the property was located close to the high speed train.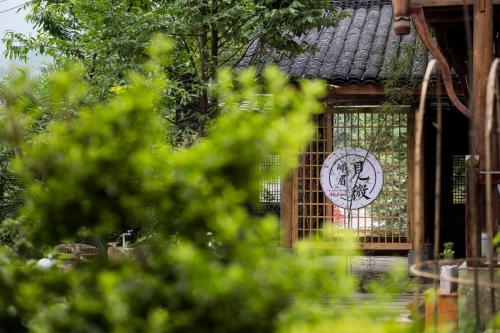 ---
The host is very helpful and friendly. You get everything you need including an electric blanket (very helpful since it gets cold in the mountain at night). Amazing home-made food. Hotel is located very close to the bus station where buses depart for the peak. One tip of advice: hotel is quite far from Emeishan city and rides cost 150-200 rmb single trip. This will be ...
---
5-star hotels in Mount Emei
---
The best hotel in EMEI! My first time to such spectacular sights! the location is super within walking distance from the scenic spot and very near to the lake named "E XIU". Staff was very friendly with warm smile, very helpful and courteous. The room were clean and well decorated with southeast asia style. nice breakfast. Pretty wonderful!
---
Emeis Van Stars is a boutique hotel which is conveniently located within walking distance to Emeishan bus terminus where you need to take a bus to go up to the hill. This hotel was only open in April 2018 and is still being developed. Though this is not a 5-star facility, the service level that all staff including the owner, receptionists, driver, restaurant server...
---
The hotel was good considering the location near Mt. Emei. There isn't much in the town. It looks fantastic driving up and the lake that the eight buildings surround is absolutely gorgeous. If we had an upgraded room, perhaps my review would have been different. As it was, the standard level room was only so-so...probably the equivalent of a Holiday Inn in the US. ...
---
generally speaking, this hotel is recommended for the holiday staying. It is located at the foot of the Emei mountain,10 minutes far away from the downtown by car. u can get 2 free hotspring vounchers if you staying here.The spring here is great there comparing other hotels .The stuffs cannot speak English and also u should wait for the check-in a little bit long.
---
perfect spa hotel, providing free ticket for spa. The room is as big as five star hotel, the decoration is new. Quick service for reception. Very nice experience
---
Traveler impressions of Mount Emei
Famous mountain ,in januaty not crowded,nice winter experience,sking not really possible,only for first time users.
Mount Emei is a must to visit. Make sure you hiking prior to the travel, to train stamina in order to hike up to top of the mountain which like heaven.
The coach ride up Mount Emei took about 2 hours, the road up is winding and if you are those prone to motion sickness, please be prepare.
An extremely busy place. A typical example of how the Chinese manage their tourist sites. Exorbitant entry fees and a Disneylandesque environment.
Suitable for people who wants to make merrit to buddha image as chinese style. Travel ticket and entry ticket including food are quite expensive.
Went there in January 2014 to climb Emei Shan, stayed at Hostel C (good choice). The town itself has not a lot to offer, except the mountain itself.
This place is out of control. Restaurant is pricy, bus ticket is not available. I don't recommend this place to anyone.
It is a very quaint mountain town - different from Emei town. They are geared to tourists, so there are plenty of good restaurants.
This place is meant for tourist (whether local or overseas) and is well organized. there is bus shuttle service start every early for people who has interest to go to summit in the very early morning.
---
Explore more travel vacation rentals
More about Mount Emei
Agoda.com offers a great choice of accommodation in Mount Emei to suit every budget. With more than 213 hotels spread across the entire city, you are sure to find a property convenient for you. Many areas, each with a distinctive atmosphere, are just waiting to be discovered across the city. Mount Emei has many attractions to explore with its fascinating past, intriguing present and exciting future. There are so many things to do, you may want to stay an extra week or so to experience them all. If you're looking for a room in Mount Emei and don't want to pay too much, Agoda.com offers hundreds of fantastic deals which are updated daily.