Discover the neighborhoods of Newport (RI)
---
4-star hotels in Newport (RI)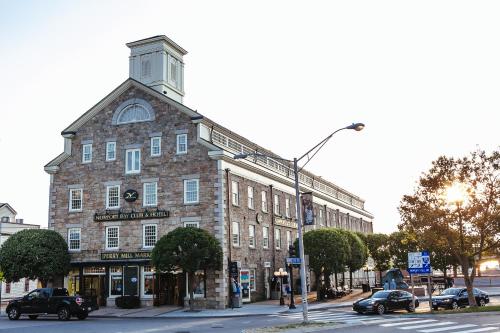 ---
Fantastic location in Newport. There are no lobby amenities, the rooms are comfortable but dated, the tv is small...but the ability to park once and walk everywhere is fantastic! Located between the Black Pearl restaurants & 41 degrees North restaurant, two great places to eat, in the midst of the wharf activities, Thames St. shopping, & walking to the Mansions...we ...
---
We stayed on the bottom floor right on the street, and as it was offseason it wasn't too loud. Rooms were clean and cute, bathroom not completely updated. Bed was comfy! Breakfast was underwhelming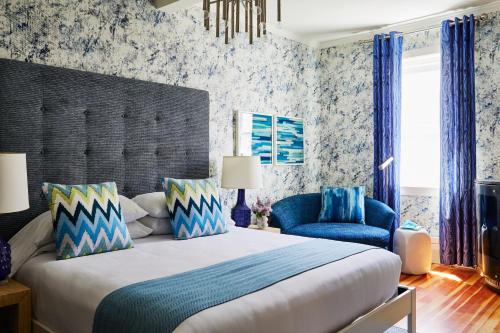 ---
Very helpful and friendly staff. The place was clean and tasteful. Good location.
---
The house is over 200 years old but kept well. The room is small but comfortable. We have two little ones with us and the manager told us to keep quiet and we did so though it is difficult, you know. Otherwise it is very good for the price. Perfect location, close to everything!
---
Wish I had more than the one night in Newport (two or three would probably be perfect for this little town). The hotel is very new and very nice, our room was very comfortable as well as having a nice view back into the town, the other side of the hotel would probably have a nicer view too with the water and bridge. The only downfall is its a bit of a hike if you plan...
---
Excellent! I would recommend Rhode Island and the Bayberry Inn to everyone and anyone who asks as an option on vacation, my answer would be: Rhode Island!
---
Enjoyed the location and room! Good lunch as well!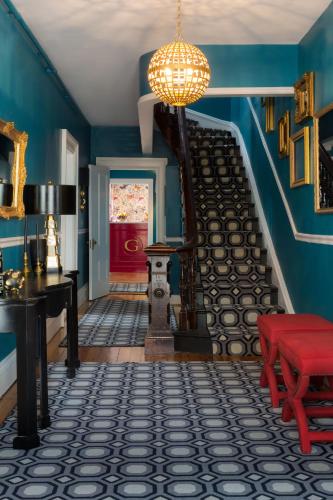 ---
Enjoyable stay at Gilded. The hotel and rooms have a lot of character, and we enjoyed the atmosphere.
---
5-star hotels in Newport (RI)
---
This was a nice hotel experience. The staff are very attentive and accommodating. It has the feel of staying in a private manor house. We booked a suite which was very comfortable. The hotel has a nice spa facility, with gym, indoor pool and sauna, which we made good use of. When you walk out the front door, May street is only 50 meters from the main area of Newport, ...
---
Explore more travel vacation rentals
More about Newport (RI)
Finding the cheapest price for top hotels in Newport (RI), United States is easy with Agoda.com. Guests find many of the 111 hotels in Newport (RI) an attraction in themselves. Many areas, each with a distinctive atmosphere, are just waiting to be discovered across the city. Newport (RI) has many attractions to explore with its fascinating past, intriguing present and exciting future. Although there's plenty of pleasure to be had simply walking around the city, there are 22 museums and galleries in Newport (RI) that deserve some of your time. Book your next trip to Newport (RI) with Agoda, backed by our low price guarantee.