Discover the neighborhoods of Qiandao Lake (Chunan)
---
4-star hotels in Qiandao Lake (Chunan)
---
Location just crosses the road you will meet lake. Most impress is staff always helpful and smile all the time.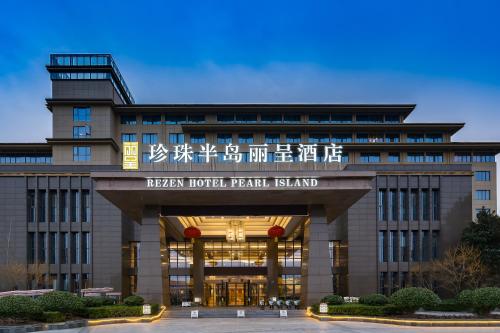 ---
I came here in late night, not satisfy much with the reception because she took so long time to fill some informations but really satisfy with the room, it's really clean and the staff is also helping me buy tour for Qiandao Lake
---
This hotel has a great view of the lake and it's nearby the city waterfront. I think it's the best of both world -- tour the lake during the day and walk by the waterfront during the evening. We were on the 22nd floor and we had the both view of the city and lake. The room itself is very nice and appropriate for its star rating. The food at the restaurant is good. ...
---
my stay at this hotel with my girl friend was amazing. first of all, the environment of this hotel is perfect,it is just on a island where in a middle of the lake. second, the hotel staff are very very professional and friendly. this professionalism you don't find many places outside of five star hotels of beijing and shanghai. surely recommend for couples and famil...
---
5-star hotels in Qiandao Lake (Chunan)
---
This is the first time i go to the QianDao Lake. I got upgraded to a better room with better view with higher floor It's a good stay here and if there's any chances to go QuanDao lake again, for sure I'll opt for this property again
---
Good Hotel to stay in Qiandao lake
---
This hotel is superb. I been staying in rooms with lake view at higher floors, so comfortable and the bathrooms design was great. The room is superb big for a couple stay. Will choose this hotel again for future stay.
---
Traveler impressions of Qiandao Lake (Chunan)
We took the last bus from Hangzhou. When we arrived, it was around 10pm & the bus stop was in darkness.
---
Explore more travel vacation rentals
More about Qiandao Lake (Chunan)
Agoda.com offers a great choice of accommodation in Qiandao Lake (Chunan) to suit every budget. We offer a wide range of hotels to help you find the best place to stay in Qiandao Lake (Chunan). Many areas, each with a distinctive atmosphere, are just waiting to be discovered across the city. Qiandao Lake (Chunan) has many attractions to explore with its fascinating past, intriguing present and exciting future. There are so many things to do, you may want to stay an extra week or so to experience them all. If you're looking for a room in Qiandao Lake (Chunan) and don't want to pay too much, Agoda.com offers hundreds of fantastic deals which are updated daily.