Best hotels & accommodations in Ranchi
Cheapest hotels in Ranchi
4-star hotels in Ranchi
Hotel Element
"PROS: Hotel is well located near the railway station. Good interiors. Reasonable staff and food. However ther is a water pressure issue in upper floors - low bath/shower water pressure in 6the floor, meybe they need to use a booster pump. Rooms and linens are clean and bed is comfortable after a tiring day out either in business or sighseeing. CONS: Wifi is not available, staff has room to improve in being more smart and friendly, restaurant service needs imrpovement."
Show more
Just viewed by other Agoda travelers
Ranchi Hotels near Birsa Munda Airport
Near airport
Near airport
Hotel The Raso
"Staff helpful clean room with all facilities food ok overall satisfied "
Near airport
Near airport
Near airport
Capital O 1864 Hotel Yuvraj
"Hotel Yuvraj was once a pride of Ranchi. Sad to see how it's being maintained. The day when I checked into the hotel .. I was shocked to see that the room that I had been had dirty bed sheets and unclean bathroom. When I complained about it .. they shifted me to another room and even theee the room was dirty, bed was unclean etc. This was the story of 4 rooms. Finally they got a room cleaned and that's where I stayed .. The hotel also has very less staff and lots of mosquitoes. The rooms are good but very poorly maintained. Also, they don't change the beds sheets everyday .. Avoid it you can"
Show more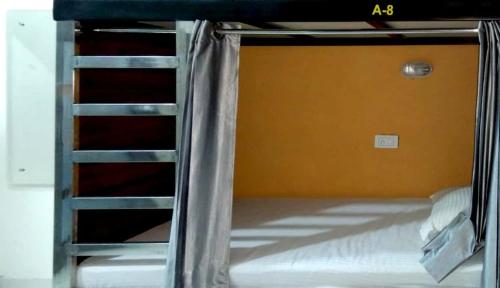 Near airport
Near airport
Explore more travel vacation rentals
More about Ranchi
From opulent luxury hotels to kitschy boutique hotels, you can book your hotel room in Ranchi at the lowest rate guaranteed on Agoda.com. Choose from our selection of over 160 hotels. We offer lots of promotions such as early bird offers and last minute deals. Many areas, each with a distinctive atmosphere, are just waiting to be discovered across the city. Ranchi has many attractions to explore with its fascinating past, intriguing present and exciting future. There are so many things to do, you may want to stay an extra week or so to experience them all. Save time and money with our customer-friendly booking engine that guarantees you the lowest price on hotels.