Discover the neighborhoods of Yatsushiro
---
Best hotels & accommodations in Yatsushiro
Hotel Wing International Kumamoto-Yatsushiro
"As accommodation in Kumamoto city was expensive, we decided to stay in Yatsushiro instead. The hotel itself is undergoing a facelift during our stay but did not hinder us as we stayed for a night and left early. There is free parking just across the road for drivers and the surrounding have decent izakayas the locals frequent. As always, service is great. The rooms are small as chain hotels go but is very clean and bathroom space is ideal. Did not try the other facilities."
Show more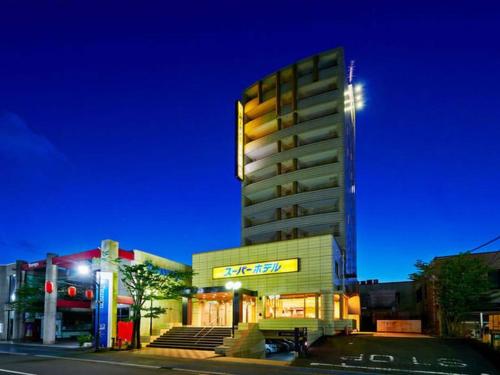 Hinagu Onsen Kinparo
"It's a stunning and affordable onsen ryokan in a small and quiet town. If you want a quiet and peaceful vacation away from the city and people, do come here. Everyone is very friendly including the station staffs. Ability to converse in Japanese will help a lot and enhance your experience with the local culture and people. It's the best place to recover from a stressful work life. All the scrubbing and soaking made my skin healthy and clean as well. Do know the ethics of public bath before you visit. My friend and I had a few tattoos but the bath was empty so it wasn't an issue. However we did purchase waterproof stickers for tattoos just in case. It's quite a distance away from the city and you have to change trains to get there. 2 days 1 night is enough to explore this area. Have fun!"
Show more
Yunoko Umi to Yuyake
"Wonderful view from your room!, great breakfast!, Walk along the shore to a tiny island. Onsen was nice too!, Everyone was so nice and helpful!,"
Show more
Cheapest hotels in Yatsushiro
Explore more travel vacation rentals
More about Yatsushiro
Finding the cheapest price for top hotels in Yatsushiro, Japan is easy with Agoda.com. We offer a wide range of hotels to help you find the best place to stay in Yatsushiro. Many areas, each with a distinctive atmosphere, are just waiting to be discovered across the city. Yatsushiro has many attractions to explore with its fascinating past, intriguing present and exciting future. There are so many things to do, you may want to stay an extra week or so to experience them all. Agoda.com offers professional reviews and ratings of hotels in Yatsushiro so you can enjoy the perfect stay.