Discover the regions of Kosovo
---
4-star hotels in Kosovo
---
Fair prices and good location. Not as luxurious as Swiss Diamond Hotel but you get what you pay for. Would recommend if only you are staying more than a week. Watch out for the restaurant at the top floor! They use too much salt in their dishes!
---
Really nice staff at the hotel and restaurant. It's in the perfect location (2 mins to Shatervan fountain) to explore Prizren. Room is ok, with minibar and very impressive power shower. The staff really make this place, really helpful and friendly.
Alexander
, United Kingdom
---
Con: - We read the reference complaining about the bathroom. When we got there, the bathroom was not yet fixed. Once you use basin for a while, water leaks from the wall and you will get flood all over the bathroom floor. When I talked about this to the host, he introduced me a lot smaller room. Nobody would take downgraded room. So we stayed in the room with problema...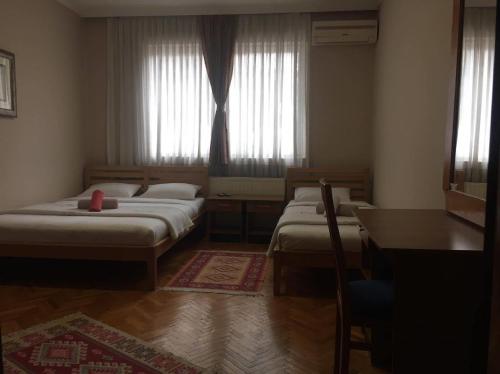 ---
Super clean, well located centrally, and quiet. A little hard to find at first. If driving, suggest you find a close by place to park for a few minutes, walk to the hotel, and have them come back to your car, and show you how to find the hotel parking right outside their entrance.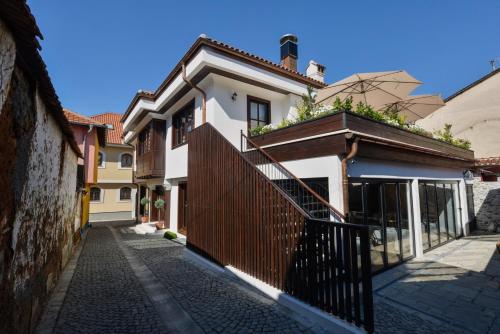 ---
typical house in ottoman style, renovated with great accurateness. To look how the kitchen-staff works on open fire its a real experience.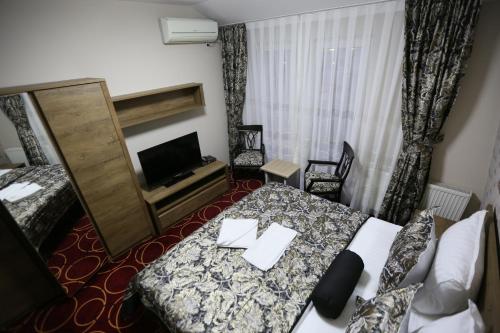 ---
The staff were especially helpful and thoughtful of my needs. The breakfast of 2 two egg omelets plus other stuff was generous. The hotel is located walking distance to any place close to the city center. A taxi stall is just out the door.
---
This would be a really great 2+ or maybe 3 star hotel, but shouldn't be listed as 4. It is close to the city centre (walking distance), and has great restaurants only a few steps away. WiFi works, but is intermittent and slow at times. Most of the lights in our room didn't work (we had to use flashlights to find things in our luggage), and it was cold. The heater could...
---
The stay was fine. The hotel itself is clean and comfortable. You need to take a taxy to reach the centre or the Airport. Do no t expect much from the hotel restaurant...
---
Friendliest staff ever. Great feeling!
---
5-star hotels in Kosovo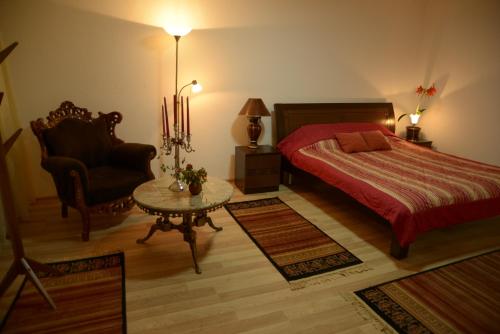 ---
Overall the stay is a wonderful experience. I'll recommend this family-run hostel to travelers who don't fancy a young backpacker vibe but just wanna have a warm place to sleep. The owners are very friendly and helpful. The room is very clean and well-equipped. I stayed in the dormitory room, which, unlike most dorm rooms with bunk, has two single beds and a double one...
---
The hotel is so-so but is far from the city centre and is lacking in atmosphere. There were few people staying in the hotel when I visited and it felt cold and characterless. The staff are friendly enough but the hotel is far from being a 5-star hotel in the usual sense of the word. The rooms are fairly basic and there was a musty smell along the corridor. One good thi...
---
Would standard top notch hotel right on the main square, great food too.
---
I think it is the best choice in prishtina (price, location and standard)
---
More about Kosovo
Kosovo remains a popular destination with travelers to Europe. Agoda.com understands that traveler want to get the best deal. That's why we offer you the best online rates at 95 hotels nationwide. With 7 different regions, the country offers its visitors a great diversity of beautiful landscapes as well as a vibrant culture and lifestyle. While any city is sure to excite, Pristina, Prizren, Gracanica go above and beyond to capture your attention. Sweet deals are just a click away when you use Agoda.com to book your next trip to Kosovo.