5-star hotels in Montenegro
---
We attended a wedding last weekend and stayed one night. The best thing about this hotel is the staff, they are helpful, friendly and polite and will go out-of-their way to help you. The sky bar has gorgeous views of the mountains and sunsets. The look and feel of the hotel is very new.
---
This is simply fabulous 5 star hotel in Podgorica, located in a quiet neighborhood, meters from the older part of the city. It has a great terrace to enjoy your drink and serenity of the place. The entire facility (except for the outdoor) is non-smoking and smoker poles are conveniently located near the main entrance. Everything is clean, nice, neat and the staff is...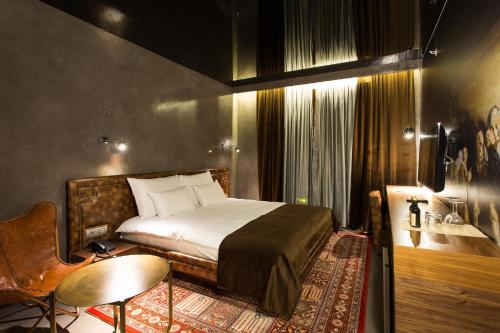 ---
This one's very good. Nearly outstanding Hotel. Lot of attention to detail in room and bathroom design, craftsmanship, style. Modern, industrial finishes and design, non-traditional styling. Some state of the art features: totally workable, except for the DirecTV which was not so user friendly. Room for this stay was one of the larger ones, with small balcony, high cei...
---
best value for money in montenegro
---
Good for travelers with children who require curtain level of comfort. Aquapark next door is good addition
---
lovely hotel, you get exactly what you expect for the price, staff were very attentive, food wasn't bad, which was a bonus as there is absolutely nowhere else in walking distance to eat. We had bad weather so did not experience the beach, but our view was lovely. We cannot fault the hotel, but Kamenari is not a particularly good location for meandering, there is nothin...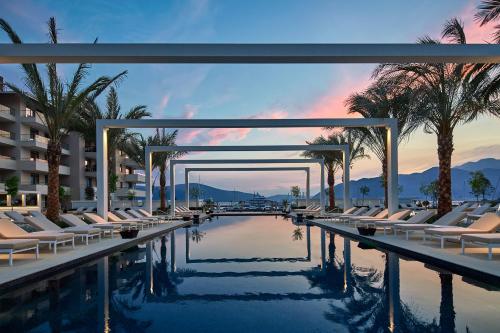 ---
This is not a five star hotel, it is 7 stars, the best service. The staff can't do enough for you. The resort itself is spectacular,magnificent rooms, the pools are wonderful and the views over the marina just beautiful. The breakfasts were fabulous too. I highly recommend this hotel and we will be back.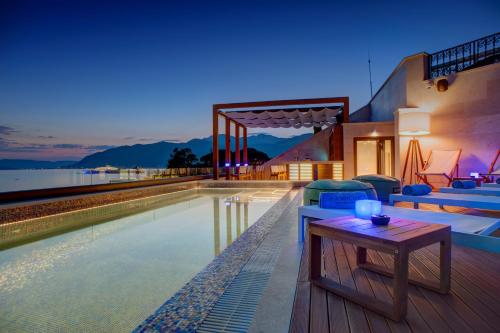 ---
Had a fabulous stay here, amazing location overlooking the sea. Staff were welcoming and super helpful. The breakfast buffet was good (typical offering for the area) and they provide eggs to order. Also had dinner in the hotel restaurant which was delicious and excellent value for money. Would definitely recommend this place to others.
---
More about Montenegro
Montenegro remains a popular destination with travelers to Europe. Cheap hotel rates are not always easy to come by, but Agoda.com features the best available rates at more than 3104 hotels in Montenegro. You can be sure to find the most up-to-date information and hotel deals here. While you're there, be sure to explore the different regions, including Budva, Kotor, Podgorica. The country offers 67 unique cities to discover such as Kotor, Budva, Podgorica. With our best price guarantee, we are determined to offer you the best hotels at the best prices.