4-star hotels in Prince Edward Island
---
Communication good staff attentive facilities nice and clean Breakfast was only discount hotel quality (maybe Catered from Grocery store) Nothing home-made, except maybe scrambled eggs.
---
If you love to learn about the local culture and explore the heritage home of Canada's classic house style, you will love the Fitzroy Hall.
---
Everything about this place is exceptional. It begins from when you meet the gracious staff and then keeps on that way.
---
Very Good, The staff was very friendly and helpful and the room was comfortable.
---
Cottage was clean, beds comfortable. Towels were nice and relatively good views of the ocean. Gripes would be lack of updating and upkeep from a maintenance point of view (like so many other cottage rentals on the Island...) and the children's playground and equipment was old and in need of repair.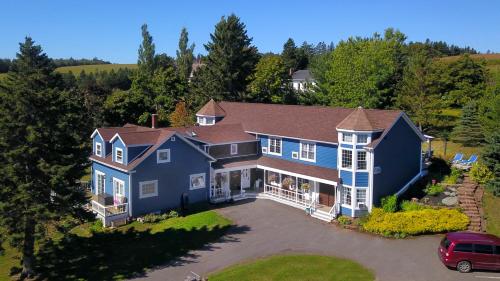 ---
I would suggest anyone coming to PEI to stay at this place...the place is spotless, rooms are large and spacious, location is perfect for exploring, hosts are the friendliest and most helpful people, breakfast is delicious and good size, great value for money...what more can I say...if this place is available, book it!
---
More about Prince Edward Island
Take a trip to Prince Edward Island and see the wealth of wonders the Province has to offer. Agoda.com offers big savings on 333 hotels in top locations. The great Prince Edward Island is teeming with tourist attractions and popular cities such as Charlottetown (PE), Cornwall (PE), Summerside (PE). Enjoy the quintessential Prince Edward Island experiences with Agoda.com as an ideal starting point. With more than 2 million customer reviews, more travelers are choosing Agoda.com to book hotels in Prince Edward Island.