Hotels and more in Bentong
Our top picks
Lowest price first
Nearest to
Best reviewed
Fast facts about Bentong, Malaysia
| | |
| --- | --- |
| Accommodations | 183 properties |
| Popular hotel | eRYA by SURIA Hot Spring Bentong |
| Popular area | Bentong Town |
| Nightly rates from | R109 |
Discover the neighborhoods of Bentong
---
4-star hotels in Bentong
---
We are having so much fun here. The room was so good (include bathtub too!). The donuts is so yummy.. We love this hotel as well. But, if not bcoz of the helpful staff (name : Nisha) who help us to call her friend to take us back to KL, I dont know how to reach KL That day! Bcoz there are no Teksi and GRAB at that area. So, if you want, you have to pay for a big am...
---
Easy booking via Agoda and got a good rate. Place is great for a quick getaway from the hustle and bustle of the city. Quiet surroundings, fresh clean air, and easy access to the river in Janda Baik. Room was clean and spacious. Bathroom is clean and adequate. Breakfast buffet that we got was nasi lemak, kue-teow and bee hoon goreng. Also available, bread with the usua...
---
We really got to relax in nature by doing nothing much yet we had the option of: 1. ATV-ing 2. Swimming in Chamang waterfalls (use insect repellent!!!) 3. Going for a nature walk/ hill trek. 3. Heading to Bentong town nearby 4. Eating at a nearby restaurant "Tanah Aina" which was by the river. Good food! The staff were very hospitable and friendly. I would go back a...
---
one of the best villa in Janda Baik. the location is up the hill therefore i got amagnificent view of the forest. i fell in love with the interior design as well.
---
5-star hotels in Bentong
---
Thank you to everyone at the Chateau who made our stay enjoyable, pampered us and for generally making us feel like superstars; the service was seamless and faultless. You'll often come across hotels in Malaysia that say they're five star, and maybe in 1998 they were, so it can be a bit nerve wrecking when rocking up to a new place that you've stumbled upon on Agod...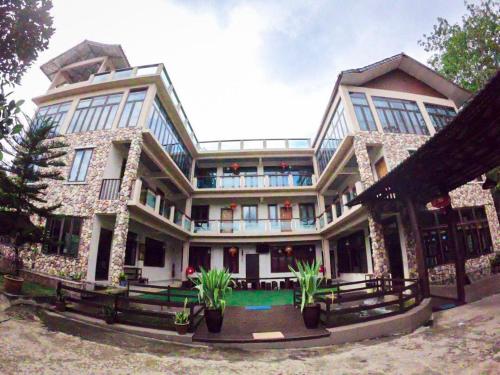 ---
Friends of the owner blasted music till past midnight, with drinking, loud talking & even fighting at 3am. We couldn't sleep the whole night. Told Daniel (the manager) about it that evening but he did nothing to prevent. We cut short our trip to just 1 night, but Daniel refunded only half the price of one night stay. Place is dirty in general, and aftermath of the dr...
---
really nice house, really enjoy our stay there. 😉👍🏻
---
The host is friendly, workers are good, very helpful staff. Love the nature, love the mini zoo, bbq by the river is such a great experience, distance from KL is not far. Thanks
---
Traveler impressions of Bentong
There's the Chamang Waterfalls for sightseeing. Or just the market area for local food. Plenty of bank branches too.
Good for makan2 and exploring nearby areas such as Bukit Tinggi and Genting Highlands. Small town with relaxed environment.
One of the famous waterfall in Bentong is Chamang Waterfall. It about 10 km from the town center. The waterfall is beautiful by any standard with an area for swimming or just wading in the cool waters of the waterfall.
Nice bars and restaurants which may stay open later for you if there are very few people (which is usually the case).
---
Bentong's best hotels with breakfast
---
Explore more travel holiday rentals
More about Bentong
Only about an hour's drive from Kuala Lumpur, Bentong is a small town with some impressive natural beauty. The best way to get into the city is by private car or taxi from Kuala Lumpur, and once in Bentong, getting around is best done either on foot or by private car. The town is small, and the biggest attractions are all in the mountains and woods that surround it.
Benton's biggest attraction is the
Champang Waterfall
, which is located just over 10 kilometers outside of town. The falls are a favorite attraction especially for tourists who come to Bentong specifically to go trekking or swimming in the rivers, but it's important to make sure that one either has a guide or is experienced with extreme sports. For those traveling with families, there are tamer picnic areas and places to just relax by the stream. Most hotels in Bentong will have staff that will be willing to assist travelers arrange the perfect tour of the area, and put guests in touch with professional guides or those who are used to the terrain to help make the trip to Bentong a happy and memorable one.
Find out where the rest of Bentong's hotels, attractions, and must-see destinations are located by exploring the interactive map on this page.