4-star hotels in Chios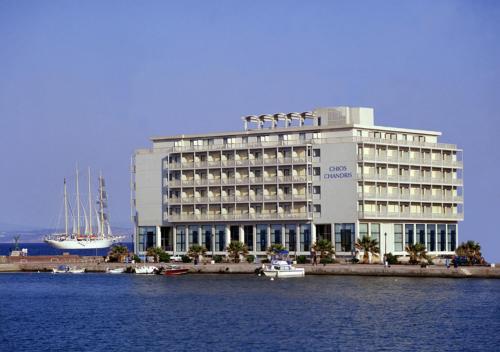 ---
nice hotel inside and outside. few meals available and none greece meals at all, 3 sorts of red wine. disapoint de lux. dry bread at frokost, but good egg and bacon.. vaiter is very polite and full of service. room had a smell of mold as the aircondition leaked and the floor was wet. huge bed with noisy springs.. i would not actually recommend this hotel as ...
---
THERE WAS A WEDDING PARTY JUST NEXT TO OUR SEA VIEW ROOM AND FINISHED AT 02:00 AM I ASKED TO ANOTHER ROOM BUT RECEPTIONIST INFORMED ME THERE WAS NO ANOTHER ROOM. I WROTE THIS CLAIM TO AGODA THAN SUDDENLY THEY FOUND ANOTHER ROOM WITH A LITTLE BIT SILENCE ROOM THAN WE MOVED TO THAT ROOM ARROUND 01:30 AM. BUT COULD NOT SLEEP WITH NERVES. WE HAD TO WAKE UP AT 06:00 AM TO ...
---
Our stay at Sea View Resorts & Spa was pleasant as it was perfectly located on the hill that provided a stunning view of the beach that is only a 3 minute walk away. I was disappointed however that the day spa was closed on Sunday & Monday.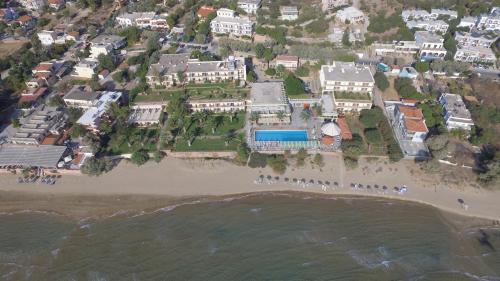 ---
This is a very good hotel in Chios. Right on the beach at Karfas with a great swimming pool as well. Pool & bar staff excellent. Front desk could improve. Rooms need new towels & bed linen.
---
Traveler impressions of Chios
Beautiful island with crystal clear beaches & excellent food. Half the price of the more commercial Greek Islands.
---
Discover the neighborhoods of Chios
---
More about Chios
Agoda.com offers a selection of the very best hotels in Chios, Greece to ensure your visit fits your expectations. Guests find many of the 156 hotels in Chios an attraction in themselves. Many areas, each with a distinctive atmosphere, are just waiting to be discovered across the city. Chios has many attractions to explore with its fascinating past, intriguing present and exciting future. Although there's plenty of pleasure to be had simply walking around the city, there are 4 museums and galleries in Chios that deserve some of your time. Book your next trip to Chios with Agoda, backed by our low price guarantee.