Discover the neighborhoods of Howick
---
4-star hotels in Howick
---
I found the property to be amazing. The room was good, however a bit dated. The dining area was as common (trying to be nice here) . Was more a poor class cafe style. After the first meal i rather ate in the room, very, very disappointed. I stayed at the hotel many years ago and told my wife what a wonderful experience the dining was ], what a huge disappointment. food...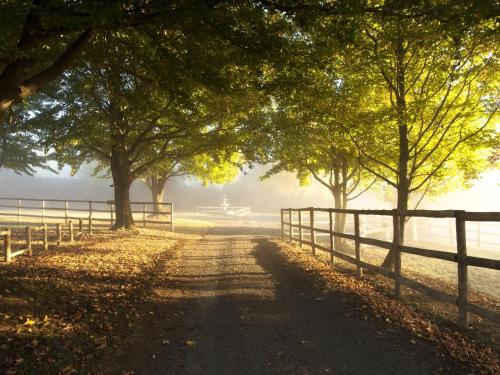 ---
After confirming with the staff that the location was down a dirt road (2km), our GPS took us on the shortest route from Durban with well over 10km of extremely dusty, rough dirt road (though we did pass the Mandela Capture site and had lovely Italian food for lunch on the way). For planning, it's best to go the long way to Nottingham Road then the shorter dirt road. ...
---
The self catering cottage was amazing, we stayed in Oribi which was breathtaking with its own jacuzzi and panoramic view from the bathroom.The food was divine and the staff were super friendly.The spa menu and the reception needs work and the restaurant should consider introducing cocktails which was we found surprising.Overall great though!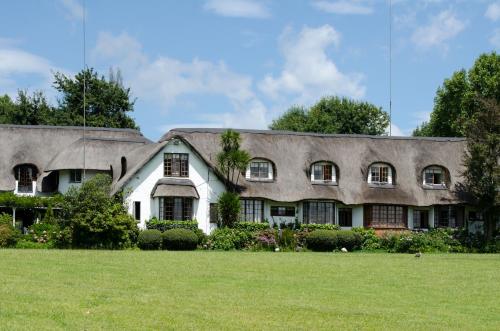 ---
Need showers as opposed to bath tubes. Need to save water. Under floor heating in all rooms would be good.
---
lovely home away from home. if you love dogs and the warm homely feel away from home, this is for you. lovely comfy bed, and heater provided and beautiful Laura Ashley covers to snuggle under. Breakfast was lovely with lots of options. Thank you for a lovely stay. 😊
---
Friendly staff enjoyed our stay only problem was the very long walk to the rooms Up stairs and the first room was small and had no bath, the food was good how ever the ambiance was similar to an operating room , bright lights strict staff.
---
We had an amazing stay, the animals come right up to your villa, everything was clean and well thought of from milk in the fridge to books and board games in the cupboard, you literally just need to bring your clothes and food. We opted for breakfast and it was a real spread from bacon and scrambled egg to musli and yoghurt as well as fresh juice and biscuits, it was l...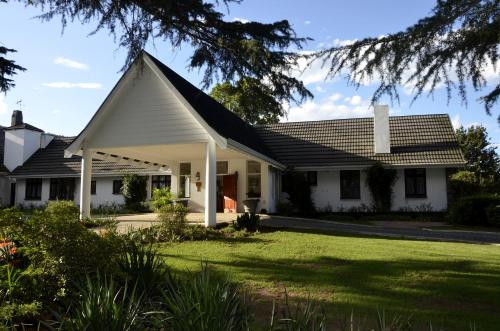 ---
Exactly what i wanted when i asked my partner to book a last minute weekend away. Vast green land spotted with healthy cows and lots of horses in the surrounding fields. Easy access and good roads. Pristine afordable dinning with an awersome kitchen staff that catered for our needs. Was extremely quiet for some lone time. Pet friendly and a well maintained garden. Goo...
---
5-star hotels in Howick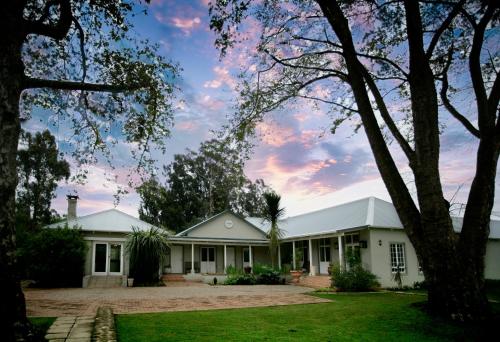 ---
My husband and I stayed over on our way home from Sheffield Beach and were met by the most awesome staff, from the guard at the entrance to the young lady at reception, to the young man, Emmanuel who escorted us to our room and finally the ladies at the Spa where we had an amazing treatment...... the photographs on the website doesn't do your hotel justice, it is far m...
---
Just viewed by other Agoda travelers
---
Find the Perfect Type of Accommodation
---
More about Howick
Agoda.com offers a great choice of accommodation in Howick to suit every budget. With more than 201 hotels spread across the entire city, you are sure to find a property convenient for you. Many areas, each with a distinctive atmosphere, are just waiting to be discovered across the city. Howick has many attractions to explore with its fascinating past, intriguing present and exciting future. There are so many things to do, you may want to stay an extra week or so to experience them all. Agoda.com offers professional reviews and ratings of hotels in Howick so you can enjoy the perfect stay.