4-star hotels in Roatan Island
---
I chose to stay at the East End because I wanted to avoid the crowds and party-goers. Turned out I made the right choice! My treehouse bed had the most gorgeous view of the Caribbean Sea 😍 And from my serene treehouse balcony I could take in beautiful sunsets every day. It was low season so the property was going through an upgrade but Marek and Jana took a lot of car...
---
This hotel needs a lot to be done. Decoration, accessibility to wi-fi in the rooms (now not possible) and free access (now you have to pay a surcharge), the food is 5 out of 10, The beach is very small, the rooms needs refurbishing....... The hangers in the closet are stuck on the bar, in case a customer leaves with it!!!!!! Listen, for an Italian owner...... It could...
---
5-star hotels in Roatan Island
---
Pros: the beach is beautiful. Shuttle to and from airport. Cons: we had something go missing from.our room. They kept telling us they would investigmata and get back to us. They never did. It was very disappointing. At the end, the manager still never got in touch with us but offered to pay for the missing item. Also the breakfast was really unimpressive. And it wa...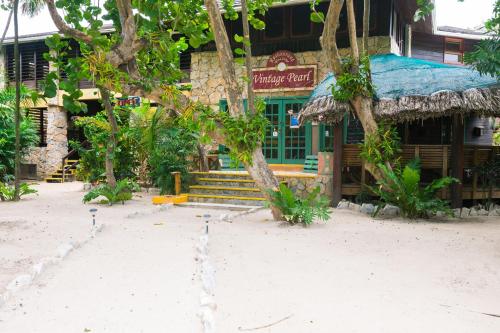 ---
Great location if you want beach front hotel.
---
Explore more travel vacation rentals
More about Roatan Island
Agoda.com offers a great choice of accommodation in Roatan Island to suit every budget. We offer a wide range of hotels to help you find the best place to stay in Roatan Island. Many areas, each with a distinctive atmosphere, are just waiting to be discovered across the city. Roatan Island has many attractions to explore with its fascinating past, intriguing present and exciting future. There are so many things to do, you may want to stay an extra week or so to experience them all. Don't delay and book today to get the best hotel deals in Roatan Island!