4-star hotels in Whitianga
---
Great little B&B located about 1km from Whitianga centre and 150m from beach. Everything is spotlessly clean and the well setup. The room has a nice en-suite bathroom and built in wardrobe. There is a communal area for B&B guests with lounge with skyTV and small book swap library, dining area and kitchenette. Tea, coffee, biscuits, bread, milk, juice etc are all provi...
---
During our short stay at Beachfront resort whitianga we were pleasantly surprised when we were given a free upgrade. The resort is right on the beach perfect for watching the sun go down with a glass of wine whilst sat in the Jacuzzi.
---
Bonus - we were upgraded! But I don't think the rooms are great value to money. We were upgraded to a $250/night room and while there was nothing wrong with it (it was clean, neat and comfortable) I don't think it was worth $250 a night mid week when it wasn't school holidays. That aside staff were super friendly and Whitianga is amazingly beautiful.
---
My wife and I have been travelling around the world, and we have to admit that by far this is the best B&B we have ever stayed in. It is located near the town centre. The room was clean, well facilitated and comfortable. There is complimentary wifi internet in the room which is super fast. The breakfast was delicious. Andrea, the owner, was extremely helpful with infor...
---
We stayed here two nights. Our chalet was clean and spacious with two bedrooms, a sofa bed, a kitchenette, toilet and shower/bathroom. The chalet was privately owned rather than owned by the holiday park and this meant that the owners were responsible for maintenance and furnishings. As a result some aspects of our chalet were in need of attention and the sofa bed was ...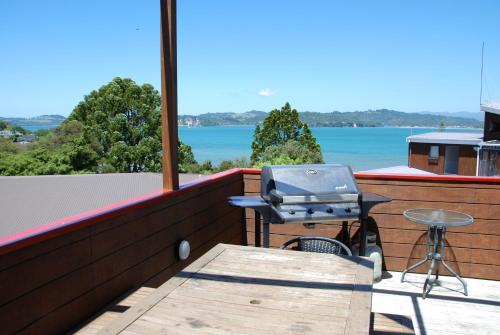 ---
Peter the host is very friendly, welcoming and helpful. The accommodation is spacious and comfortable and just a few minute walk to the seafront. Whitianga is very pleasant for a short stay but there isn't much to do in the evenings other than relax at the apartment or go to one of the restaurants in the town.
---
5-star hotels in Whitianga
---
Is really beautiful, clean, everything is quality stuff. Their service is excellent, been liaising with Stuart before my stay with a few questions and requests. All were met and he was very patience and helpful even when we called him after past midnight. Out best stay in New Zealand. Totally worth the money. Highly recommended! Anyone visiting Whitianga you can consid...
---
I would highly recommend Bayview as a wonderful place to stay in the hills above Whitianga. The hosts were wonderful, so welcoming and so knowledgeable about the Coromandel. The suite was beautifully appointed and we enjoyed the eco-friendly initiatives at Bayview. Would recommend to anyone as we had such a lovely stay - just wish it could have been longer!
---
Where to start ... the perfect welcome from Giorgio; the beautiful and fully equipped apartment with its private terrace; to the stunning view across Mercury Bay. Giorgio introduced us to the area, made recommendations for the best beaches to visit and even booked Christmas dinner for us. Actually, we could just as easily just have sat looking at that view the whole ...
---
Owners are very kind and helpful, bed & bathroom was so comfortable and nice. The breakfast was marvelous and all home made. really enjoyed there. Thanks very much.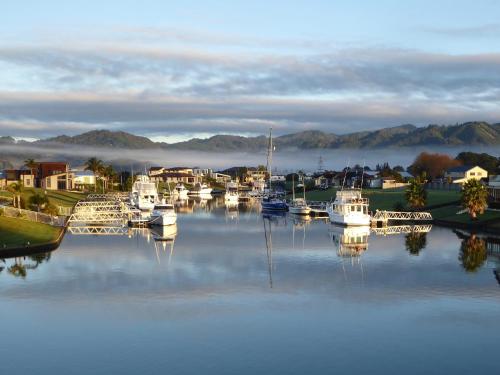 ---
excellent hosts... would recommend to friends and family, we really enjoyed our time there.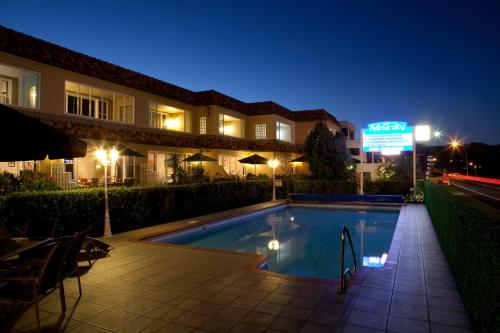 ---
Customer service was excellent and accommodated every need we asked for or needed. Absolutely wonderful place and value for money
---
Traveler impressions of Whitianga
Great boat trip along the coast. Plenty of things to see in and around the area. We were lucky to there when there was the equivalent of an English Fete going on.
Fantastic little town on the east coast of North Island. Surrounded by beaches and scenic drives all around.
A nice little town. They roll up the streets early, but we could still find a few restaurants open after 8:30.
---
Discover the neighborhoods of Whitianga
---
More about Whitianga
From opulent luxury hotels to kitschy boutique hotels, you can book your hotel room in Whitianga at the lowest rate guaranteed on Agoda.com. Whether traveling for business or leisure, Whitianga is an outstanding city to visit with over 143 hotels to choose from. The city is appreciated by visitors for its versatility and multiple points of interests such as Seafari Windsurfing. Whitianga has many attractions to explore with its fascinating past, intriguing present and exciting future. Although there's plenty of pleasure to be had simply walking around the city, there are 1 museums and galleries in Whitianga that deserve some of your time. Don't delay and book today to get the best hotel deals in Whitianga!