4-star hotels in Valle del Cauca Department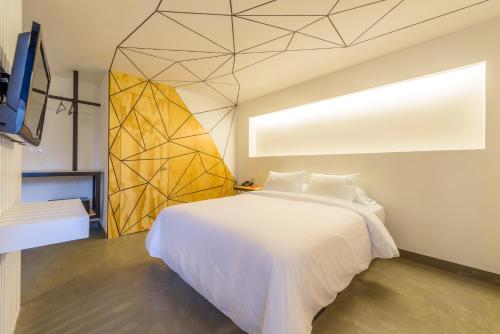 ---
The area has many attractions & is close to other of the cities best neighborhoods as well. Similar to miraflores in lima, the area has a lot of nice eating & shopping choices but is well located for doing other destinations or urban activities, too.
---
We had a family stay of about one month at the radisson, where we could benefit of the calm atmosphere of the hotel and of its goods equipments. We have experimented the bar, restaurant, they are both friendly, food is fresh and dishes well balanced, breakast is great with lots of options, to satisfy a wide range of guests. Appart of that, employees are very professio...
---
I personally prefer modern style than old fashion. Rooms are not well decorated and definitely was a good hotel long time ago there are better options for the same price on the same location. I won't come here again
---
modern, clean and large rooms. plenty of hot water. within 5 minutes walking to the best restaurants and clubs in the city. cali itself, however, is not an outstanding tourist city.
---
It was just ok. We wanted a tour around the city which we found was a little overpriced and also that they guy that drove us was not authorized to do tours. If the police would ask we had to say we were friends. It was awkward.
---
Hotel is in good location with happy friendly helpful staff.
---
Claudia and Eva worked seamlessly as a team ensuring there was a friendly presence at all times to call a taxi, recommend something , book a dancing class or make a cup of coffee-this place is a gem from which to explore Cali ...it is close to San antonio park, a must for people watching at night, great cafes and restaurants , walking distance to centre ..great along t...
---
5-star hotels in Valle del Cauca Department
---
More about Valle del Cauca Department
No trip to Colombia is complete without a visit to the Department of Valle del Cauca. Agoda.com offers big savings on 1096 hotels in top locations. A visit to Cali, Palmira, Calima will make your trip to Valle del Cauca worthwhile. Whatever your appetite demands, you can find in one of many wonderful restaurants around the Department. With more than 2 million customer reviews, more travelers are choosing Agoda.com to book hotels in Valle del Cauca.