4-star hotels in Eyup
---
Nice food and great location. We really enjoy it and room was huge Perfect hotel next to the mall and the theme park. I would come again for sure inshallah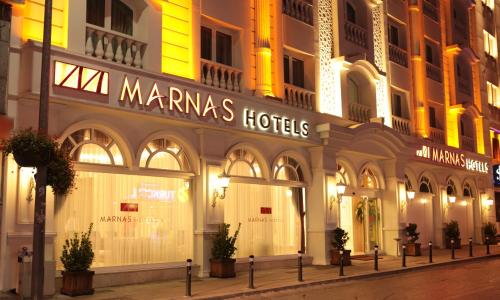 ---
Car parking not avaipable it is a side street parking
---
nice stay, the hotel is within walking distance to the bus/train station, but may not be a safe walk for single females. The hotel pool was not working so there are some points taken off for that
---
Excellent hotel with friendly staff but in the middle of industrial area and factories
---
5-star hotels in Eyup
---
When we arrived, they gave us a room other than the one we selected, which it had a double bed instead of a King one, telling us that we were upgraded. The second day they changed our room to the correct one. The hotel rooms are not sound proofed and we could here conversations on the other rooms, which was very disturbing. The bed was very uncomfortable and we were w...
---
This is a great hotel to stay in. Being in the center, everything you wish to see/visit is only a 10 minute walk provided you get yourself an Istanbul Card. I enjoyed my stay in this hotel and I will book it again whenever I visit Istanbul.
---
This hotel in quite area over the Golden Horn with a walk distance at the restaurant had a great view staff are friendly there is a shuttle service but the time is inconvenience for me at 11 -16 -22 no I didn't use the shuttle at all Don't ever take The city view room because it's like a prison, no light no of view at all. The breakfast buffet is quite big an...
---
Wonderful time. In Istanbul only for 4 days and staying at this hotel contributed to a wonderful experience. I was very impressed by all staff , particularly the tourist specialist (Samet... From memory) who was absolutely accurate and useful in his advice about the city and culture. Hotel Location not close to city centre but no issue because free shuttle bus. 5-star ...
---
More about Eyup
Eyup is the perfect spot to explore Istanbul's fascinating cultural sights and attractions. With a wide number of attractions to discover, this sought-after part of town will not cease to amaze you. Eyup has a lot to offer: famous sites, great restaurants and a range of exciting entertainment.

For the best accommodations in town and the lowest prices to match, look no further than Agoda.com. Ranging from the friendly Grand S Hotel to the comfy Avrupa Residence Suites, Agoda.com offers a wide variety of accommodations to fit all your needs. Find the best bargains on hotels in Eyup by inputting your dates of stay in the search box.