Fast facts about France
| | |
| --- | --- |
| Accommodations | 16,028 properties |
| Popular City | Paris |
| Nightly rates from | $5 |
| Reasons to visit | Shopping, Beaches, Museum & arts |
4-star hotels in France
---
The location is the best and the room with balcony and the view of the St. Michel is great. I brought my mom here in April for fullfilling her dream and booked this room so that she could see the view day and night and it served the purpose well. Moreover, the room is grand and bedroom is upstairs. I like that there is a bathrobe. The house slippers/shoes can be reques...
---
The owner Frederick and daughter Chloe w were very helpful and welcoming to their boutique hotel. The hotel was full of beautiful artistic works. Everything was thoughtful. Every Sunday, the market is open and it is just in front of the hotel... and more. Breakfast was excellent and we enjoyed it very much. Cons: Wi-Fi can be a bit spotty and the shower head is uniqu...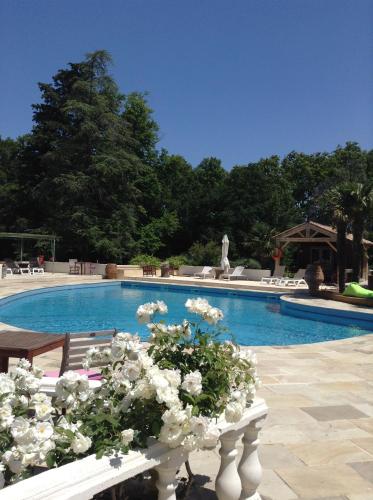 ---
Awesome food and a nice pool, plus a petanque field. Booked last minute and were welcomed by the friendly owner who bought the place 20 years ago and made it his home and a high-end hotel from April to October. Highly recommended!
---
Wonderful. Simply wonderful.
---
We thoroughly enjoyed our stay. After a warm welcome we were shown our room in one of the newer areas, very nice and comfortable room. The bed was really good and after a good night sleep the breakfast was served in the conservatory. The breakfast was absolutely delishious, all fresh and home made products. If our travel plans would have allowed us, we would have stay...
---
Such a wonderful place. Can't say enough about it. Our room was so beautiful, big and clean. Even the bathroom floor was heated. No detail was overlooked. The management was so accommodating. Brought us the most amazing meat and cheese tray and apple tarts when we arrived. (Also wine!) Breakfast was lovely and very thought out. They were also willing to make you any ...
---
Just wish we had more time to use the pool and known to book dinner with the onsite chef. Yves and Chantal run a beautiful place. Comfort is optimal. Place would be perfect for a private party
---
Somehow we booked wrong night by mistake from Australia. The booking was approx 3 weeks earlier than the date we would be in France. Whilst still in Australia I received an email from the hotel saying you are a NO SHOW. I tried to call the hotel to explain that I had booked the wrong night but it was night time in France and no answer. So I called Agoda who were helpfu...
---
5-star hotels in France
---
beautifully restored & modernised great family home, 3 stories with lift. four big & well appointed rooms, nice pool & indoor Jacuzzi, great continental breakfast, nice French...English speaking hosts. Secure off street parking.
---
Great location, views, attentive hosts. Beautiful house with nice features. Bedroom was comfy but quite small once you brought luggage in. Poor wifi reception in our room altho decent in common areas.
---
Find the Perfect Type of Accommodation
---