Featured Hotels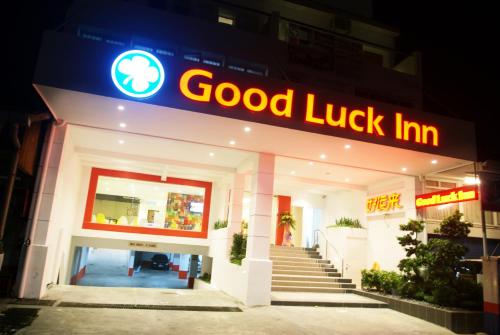 ---
Good Luck Inn is a good option if you want to be in the Ayer Hitam area. This is an area full of local colour and also close to Penang Hill and the Kek Lok Si temple. I was impressed by the spacious room, nice clean bathroom, and comfortable bedding. There is also a nice desk for those who need to work. The staff were also helpful and attentive. The price may be a litt...
---
It's hard to find parking but we still manage to find one. Near to Penang Hill and Kek Lok Si Temple. Nothing much in walking distance, suitable for people who have own transport.
---
We arrived late at night from a bus that was late from KL. A friend of the owner was there and welcomed us, and came for food down at the local Chinese outdoor food area close by - very friendly people who were very happy to suggest Chinese dishes we could try! Tunas Restaurant is also close by the downstairs entry - great roti and egg plus coffee for breakfasts, and p...
---
In and around Kek Lok Si Monastery
---
More about Kek Lok Si Monastery
Places such as Kek Lok Si Monastery attract travelers to Penang. With the lowest hotel rates in town, Agoda.com offers many lodging options a short distance away from Places of Worship. The choice of accommodation near Kek Lok Si Monastery greatly varies from luxurious hotels to affordable guesthouses.

Hotel reservations are made easy with Agoda.com's secure on-line booking form for hotels in close proximity to Kek Lok Si Monastery. With convenient search tools and extensive information, hotels in Penang are easily searchable. Agoda.com is trusted by over 3,500,000 travelers who book their accommodations near famous sights like Kek Lok Si Monastery.