10 best hotels in Kata
Our top picks
Lowest price first
Nearest to
Best reviewed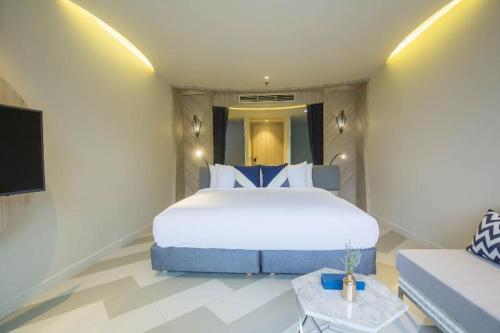 See all
The SIS Kata Resort (SHA Plus+)
Kata,Kata - View on map
"This is the best hotel we have ever stayed! Top facilities,very clean and spacious room with a lot of amenities such as branded beach towels and bag,slipers for beach,umbrelas,safety box,coffie and tea,free bottles of water every day,new towels every day ect... Very good breakfast,with omlette,fried egg,pancakes,french toast and vafels fresh made by the chefs on the place on your request! Amazing view with endless pool! Staff is very polite and very kind! In one word EXCELLENT! Highly reccomend for everyone! Thanks SIS KATA once again!"
Show more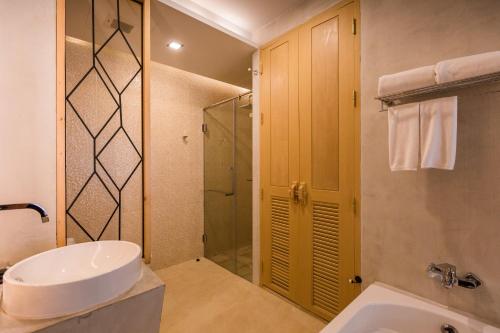 See all
Aurico Kata Resort & Spa (SHA Plus+)
Kata,Kata - View on map
"Clean modern hotel in Kata. Big pool. Pool access is a must to maximise experience in Aurico. Huge comfy king size bed. Breakfast is good enough, coffee really good. WiFi fast in the whole area. Still new, so a bit understaffed for check in. The girls are doing everything from check in, to bringing luggage to rooms and calling you. If they had more bell boys and more staff during check in time, they would improve a lot. They need to improve with Soap / shampoo / amenities in room, not up to par with their modern sleek look. But with the price, I really should not complain! Location is good. But if you want to be right next to beach, then maybe you can find other options. Hotel around 10 min walk minimum to nearest beach. But for me it is perfect location. Kata and Karon beach for me is just OK compared to Philippine beaches like Boracay. So what is important is a great pool, which they have. Excellent stay in Aurico. Really considering coming back with my 2 kids in the future. "
Show more
See all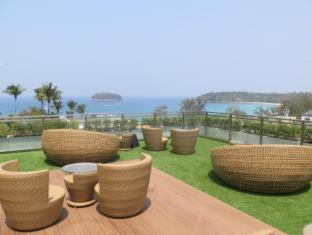 See all
Sugar Palm Grand Hillside Hotel (SHA Plus+)
Kata,Kata - View on map
"This is a quaint hotel in Kata Beach in Phuket. Away from the business of most tourism along the beach. It is a great get-away to just relax at the pool or book a tour for the day. There is easy access to shopping and eating in Kata. When taking a mini bus or taxi from the airport remember to clarify "Sugar Palm Grand Hillside". There is one other Sugar Palm in Kata."
Show more
See all
Ibis Phuket Kata Hotel (SHA Plus+)
Kata,Kata - View on map
"As I said it's a nice clean hotel in Kata. I always felt as though they were angling for the extra baht. Overpriced menu, charging 150 baht more than a local taxi for airport transfer and charging for use of the wired internet. Ok yes it's a hotel and they're looking for an extra buck. I'm not saying I'm appalled but having stayed in a few Thailand hotels I'm a little disappointed in that mindset."
Show more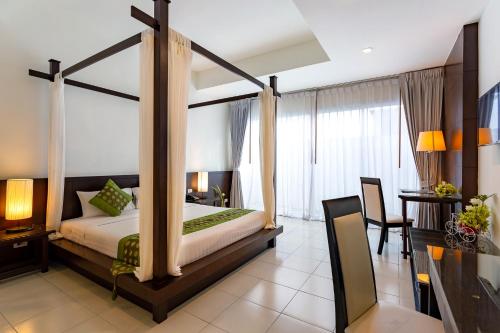 See all
The Palmery Resort (SHA Plus+)
Kata,Kata - View on map
"The has to be one of the best hotels I have stayed in, upon arrival we received a free upgrade to a pool access room which was amazing! Hotel staff were helpful, attentive and will help you any way possible, breakfast buffet had everything you wanted including an egg station. Hotel had a free shuttle service to the beach (Karon, Kata or Kata Noi) which was really good even though Kata beach is a short walk away. Near by restaurants were very good including the Red Duck across the road which had great Thai food. Would definitely recommend this hotel and to be book a pool access room. "
Show more
See all
Katathani Phuket Beach Resort (SHA Plus+)
Kata,Kata - View on map
"Best ocean front resort (along with it's sister The Shore Katathani -it's sister resort with private infinity pool villas). Secluded semi-private Kata Noi beach across from our room was always beautiful azure turquoise blue with good snorkeling at the northern and southern end. I love the 6 restaurants (all good especially Fisherman's Wharf and themed nightly buffets at Chom Talay) and 6 swimiming pools (try them all!) and 2 complimentary breakfast buffet restaurants with 20 to 30 delicious hot entrees and unlimited lattes cappucinos and expressos. Chom Talay is the larger one at the northern end of the resort while my favorite is the al fresco breakfast buffet SeaCret the breakfast buffet next to the ocean with patio. We were there during covid-19 so breakfast was served at the oceanfront Fisherman's Wharf (breakfast was still unlimited -- but the waitress served you your food you ordered -- covid-19 regulations require buffets to have a staff member at each buffet aisle to serve you the food you pick out or an employee to bring it all to your table so that customers never have to touch serving utensils at the buffet aisle. Throughout the resort is Great amazing service where you are treated like royalty with the courteous staff always helpful and smiling. The reception staff like Pla and Kazakhstani girl and servers especially are very nice and helpful -we were given complimentary upgrades to our room which was absolutely gorgeous oceanfront suite a few steps away from the beach with jacquzzi bathtub and shower. Highly recommend Katathani as the best 5-star resort in Phuket that's feels like it has a secluded semi-private beach Kata Noi yet is still close enough to civilization with the adjacent street next to Katathani with over 12 shops and restaurants if you wish to walk to nearby lively busy Kata Beach, it's only a 15-20 minute walk away or 2-minute taxi to the busy Kata Beach downtown main street area with hundreds of shops, bars, & "
Show more
Avg price per night
$ 199
See all
Glitter House
Kata,Kata - View on map
"The hotel was clean and quiet The owner is amazing !! I extended my stay 4days. You can book some tours at front and it's cheap and nice! The location is near the Kata beach and many restaurants. Still close to Patong. I super recommend this place! I will definitely come back when I stay in Kata next time :) 日本人の方にもオススメします。少し歩けばバーやレストランも多く、でも静かに過ごせる場所です。そんなに高くないし、部屋もとても綺麗です!ワイファイもちゃんと繋がってます。オーナーも優しくてツアーなどもすごく値引きしてくれました。オススメです :)"
Show more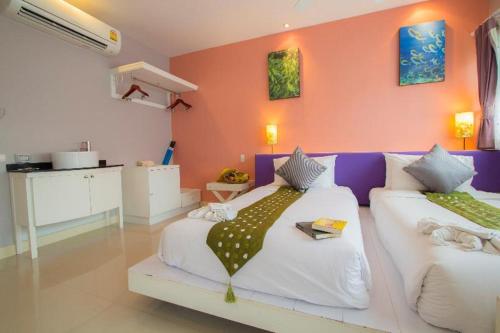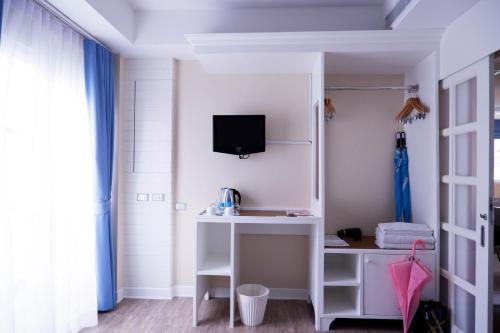 See all
The Beach Boutique House Hotel (SHA Extra plus)
Kata,Kata - View on map
"Very large, nice, bright and very clean and modern rooms. Good service, nice staff and the best breakfast we ever had in thailand. Good sleep in nice beeds and very quiet. In several traveller guides Kata Beach is recommended as the nicest beach but Kata Yai is like a big Highway. Kata Noi, the smaller beach, should be nicer. The location of the hotel is not so nice. You have to walk quite a bit to the beach and the town."
Show more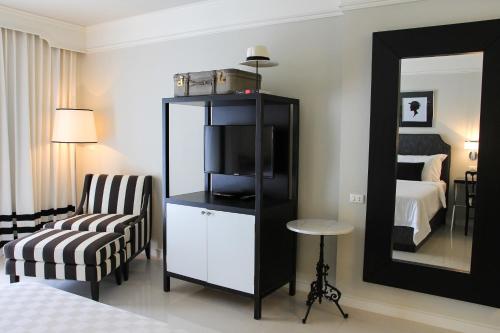 See all
Sugar Marina Resort - Fashion - Kata Beach (SHA Plus+)
Kata,Kata - View on map
"I think I have stayed here 3 or 4 times now, I won't go anywhere else in kata, I have stayed at the Kata beach resort, and the country cottages, this is the best hotel in Kata,, as value for money goes,, the rooms are nice and cleaned very well every day, the kata beach resort is too expensive, this is a walk to everything, the beach is just around the corner, restaurants are outside the hotel. massage, bars,tattoo,shops, has free wi fi, and a few computers as well free,, and the staff are so nice and helpful, taxi tuk tuk, outside, is cheaper, i have been to kata 8 times now, and I just go here,, you should as well,, save you a lot of looking around, like I did,, happy holiday, "
Show more
More about Kata
For most of Kata beach, there are shaded areas under the palm trees that make ideal spots for relaxing in hammocks and enjoying beachside Thai massage. Sun loungers are available along the whole beach, and the area has a wide range of accommodation options, many of them on the beach itself.
Year-round beach activities include volleyball, kayaking, parasailing, windsurfing, waterskiing and wakeboarding and banana boating. From November to April, the warm sea is flat, crystal clear and turquoise in color. However, from May to October, swimming conditions become rougher and surfers flock to the southern end of the beach, where boards can also be rented. The waves are a suitable size for beginners, and surfing tuition is also available.
Towards the end of the year, over a hundred yachts arrive from all over the region to compete in Asia's premier sailing event, the King's Cup Regatta. The colorful Kata Temple and Three-Beach Hill, which overlooks the area, are both popular attractions, while the nearby Dino Park mini-golf park next to Marina Phuket Resort is a kids' favorite.
An abundance of restaurants line the southern part of the beach serving seafood, Thai and European dishes at reasonable prices, and hawker stalls can also be found at both ends of the beach road. The nightlife is less hectic than Patong, and more compact than nearby Karon, making Kata an ideal compromise between the two. Most guests arrive from
Phuket International Airport
via taxi cab.