1 best hotels in Kisromanvaros
Our top picks
Lowest price first
Nearest to
Best reviewed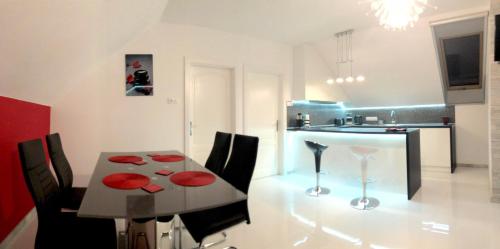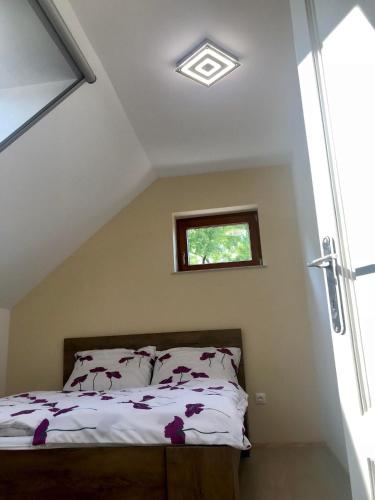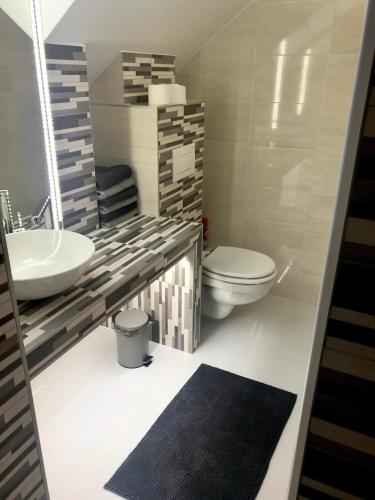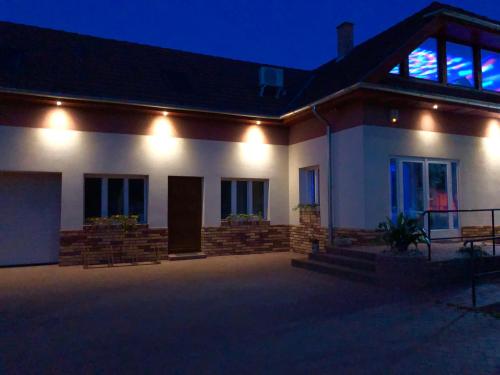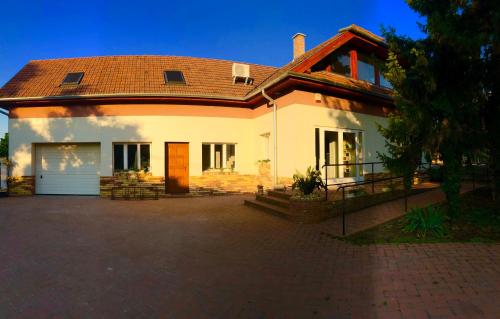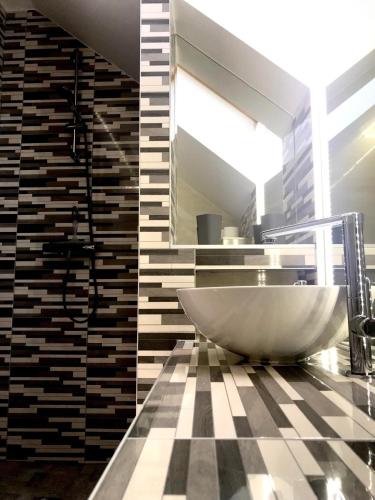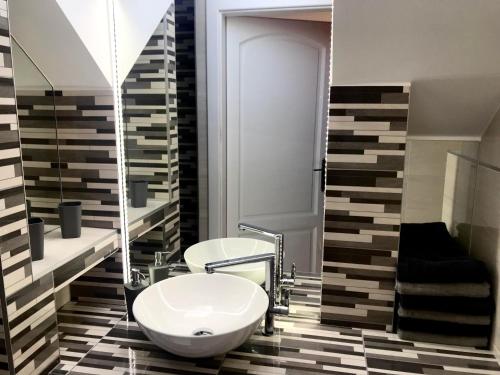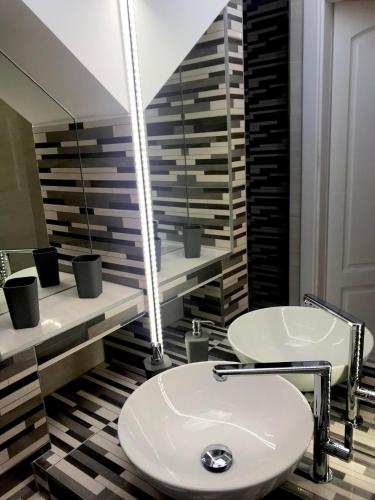 See all
Biborka Apartman
Kisromanvaros,Kisromanvaros - View on map
Car park
Free Wi-Fi in all rooms!
Wi-Fi in public areas
Family room
Smoke-free property
Air conditioning in public area
Heating in public area
Internet services
Where to stay in Kisromanvaros
---
More about Kisromanvaros
Discover Kisromanvaros: A Hidden Gem in Gyula, Hungary
Nestled in the heart of Gyula, Hungary lies Kisromanvaros, a charming and often overlooked neighborhood that is perfect for travelers looking to experience the city's rich history and culture. Despite its small size, Kisromanvaros is packed with hidden gems, from historic buildings to quaint cafes and restaurants.
Top Reasons to Visit Kisromanvaros on Your Next Trip
There are plenty of reasons to add Kisromanvaros to your travel itinerary. For one, the neighborhood is home to some of Gyula's most impressive architecture, including the stunning Kisromanvaros Church, which dates back to the 18th century. Additionally, the area is known for its lively atmosphere, with plenty of bars and cafes to keep visitors entertained.
How to Get to Kisromanvaros: Your Ultimate Travel Guide
Getting to Kisromanvaros is easy, with several transportation options available. For those arriving by plane, the closest airport is Debrecen International Airport, located about 100 kilometers away. From there, visitors can take a train or bus to Gyula, which is just a short distance from Kisromanvaros. Alternatively, visitors can also drive to the neighborhood, with plenty of parking available throughout the area.
10 Fun Things to Do in Kisromanvaros for an Unforgettable Experience
Kisromanvaros may be small, but it is packed with plenty of fun activities for travelers of all ages. One of the top things to do in the area is to visit the Kisromanvaros Church, which is known for its stunning architecture and beautiful interior. Another must-see attraction is the Gyula Castle, which dates back to the 14th century and is one of the most well-preserved castles in Hungary. For those looking to relax, Kisromanvaros is home to several parks and green spaces, including the popular Varosi Park, which is perfect for a picnic or a leisurely stroll.
Why Book Your Kisromanvaros Hotel with Agoda.com
When it comes to finding the perfect hotel in Kisromanvaros, Agoda.com is the go-to choice for many travelers. With a wide range of hotels and accommodations to choose from, visitors can easily find the perfect place to stay, whether they are looking for a budget-friendly option or a luxurious hotel. Additionally, Agoda.com offers great deals and discounts, making it easy to save money on your next trip.
The Best Time to Visit Kisromanvaros: A Seasonal Guide
The best time to visit Kisromanvaros depends on what you are looking for. If you are looking for warm weather and plenty of outdoor activities, then the summer months of June through August are the best time to visit. However, if you are looking to avoid the crowds and enjoy cooler temperatures, then the fall months of September through November are a great choice. Additionally, the winter months of December through February are perfect for those looking to experience the area's beautiful Christmas markets and winter festivals.
10 Essential Tips for Travelers Visiting Kisromanvaros
For travelers visiting Kisromanvaros, there are a few essential tips to keep in mind. First, be sure to bring comfortable walking shoes, as the neighborhood is best explored on foot. Additionally, it is a good idea to bring a map or download a map app, as the area can be a bit confusing to navigate at first. Finally, be sure to try some of the local cuisine, which includes hearty stews, savory soups, and delicious pastries.
Where to Stay in Kisromanvaros: A Guide to the Best Neighborhoods
Kisromanvaros is home to several great neighborhoods, each with its own unique vibe and attractions. For those looking for a lively atmosphere, the area around the Kisromanvaros Church is a great choice, with plenty of bars and cafes to explore. Alternatively, those looking for a more peaceful experience may want to stay in the area around Varosi Park, which is known for its beautiful green spaces and quiet streets.
What to Eat in Kisromanvaros: A Foodie's Guide to Local Cuisine
Hungary is known for its hearty and delicious cuisine, and Kisromanvaros is no exception. Some of the must-try dishes in the area include gulyas, a rich beef stew, and langos, a savory fried dough topped with cheese and sour cream. Additionally, visitors should be sure to try some of the local pastries, including chimney cake and strudel.
How to Travel Around Kisromanvaros: A Comprehensive Guide
Traveling around Kisromanvaros is easy, with several transportation options available. For those looking to explore the area on foot, the neighborhood is easy to navigate and is best explored on foot. Alternatively, visitors can also rent a bike or take public transportation, with several bus and tram lines running throughout the area. Finally, taxis and ride-sharing services are also available for those looking for a more convenient way to get around.