2 best hotels in La Viste
Our top picks
Lowest price first
Nearest to
Best reviewed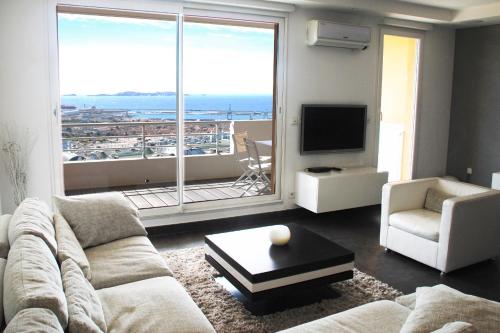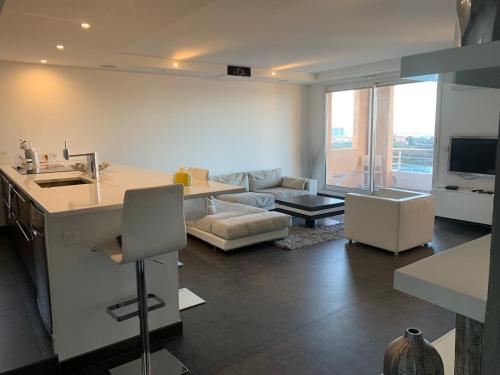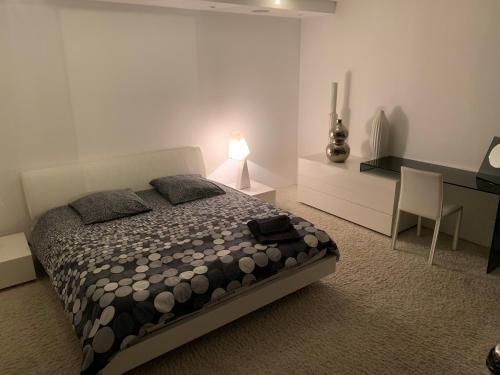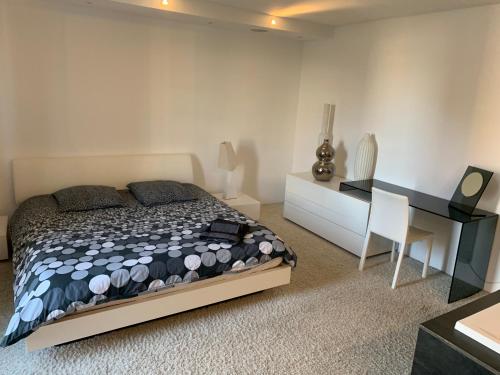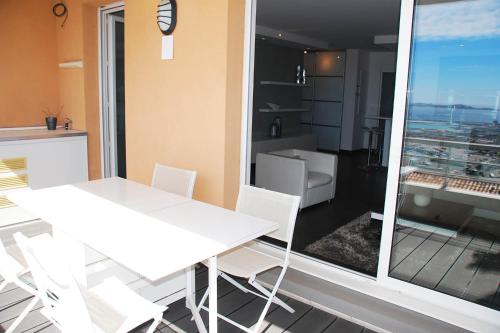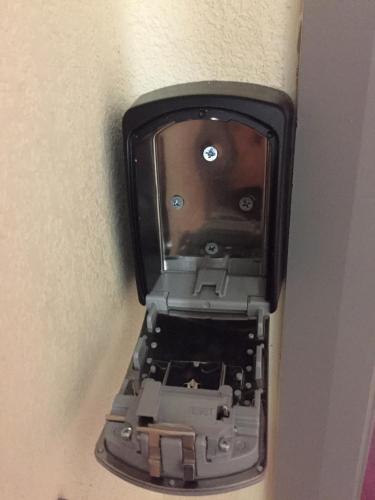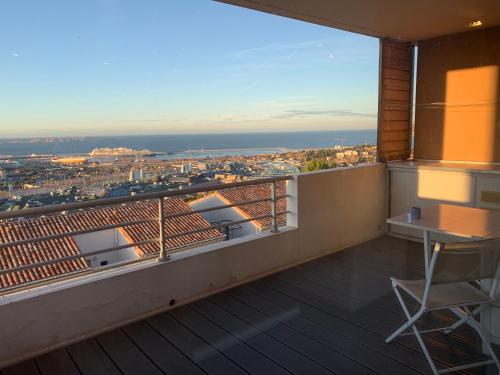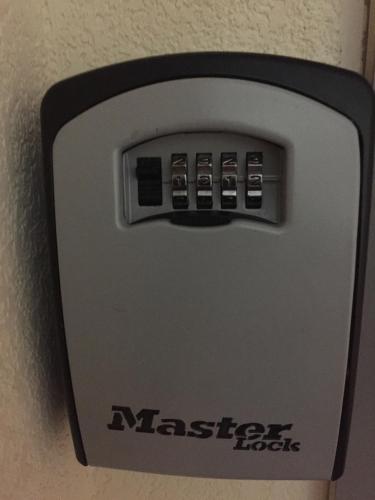 See all
Loft Vue Mer
La Viste,La Viste - View on map
Car park
Free Wi-Fi in all rooms!
Contactless check-in/out
Wi-Fi in public areas
Family room
Smoke-free property
Staff trained in safety protocol
Protective screens in common areas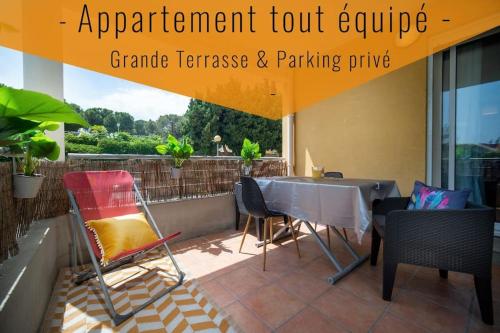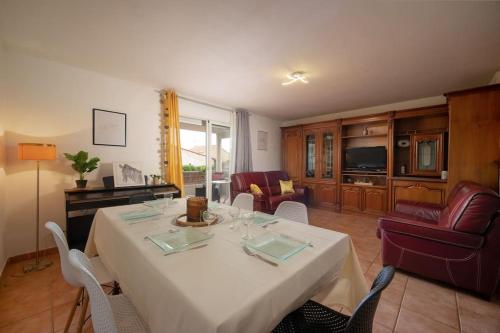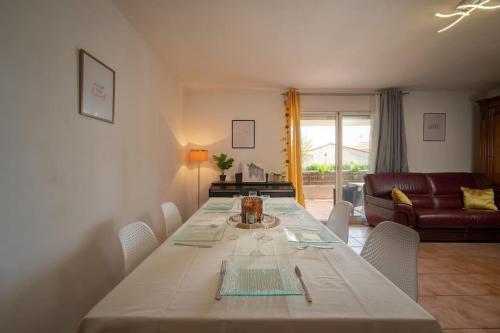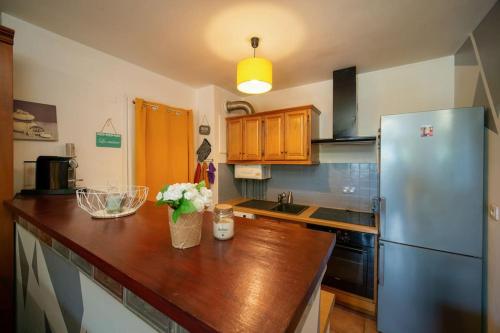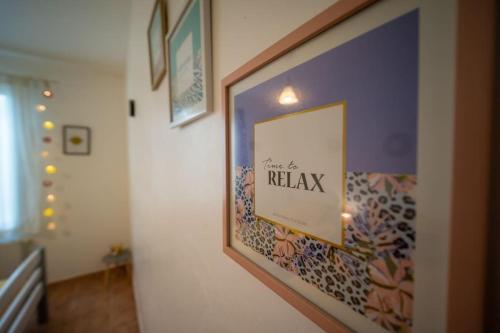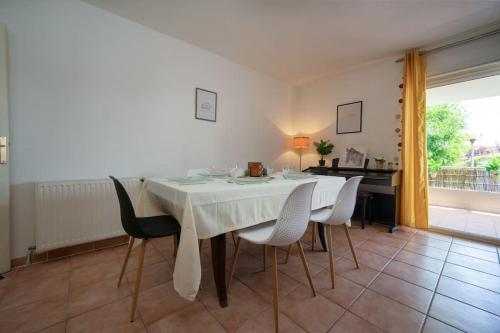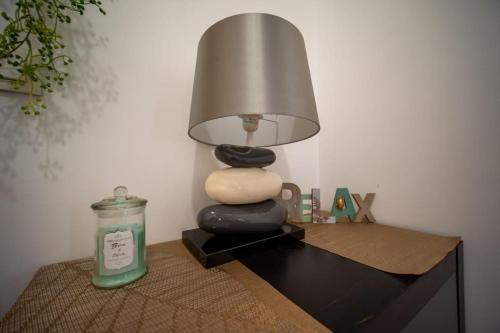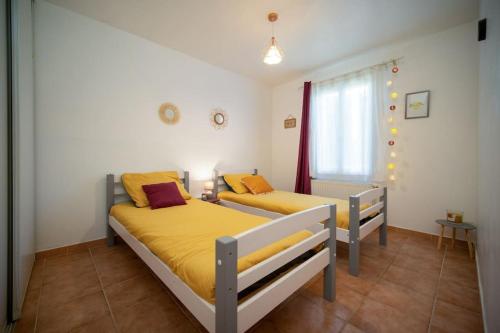 See all
Frequently asked questions
What are the best hotels in La Viste near Grand Littoral?
Verified travelers to La Viste who stayed near Grand Littoral have given top reviews to LES SUITES LOVE 2 SPA VUE MER PISCINe, Marseille-au-bord-de-l'eau and LES SUITES LOVE 1 SPA VUE MER PISCINe.
More about La Viste
Discover the Hidden Gem of Marseille: La Viste
Nestled in the heart of Marseille, France, La Viste is a hidden gem that boasts a unique blend of history, culture, and gastronomy. Located in the 15th arrondissement, this neighborhood offers travelers an authentic French experience that is unlike any other. La Viste is a former industrial area that has undergone significant transformations over the years. Today, it is a thriving neighborhood that is home to a diverse community of locals and immigrants. The area is known for its colorful buildings, narrow streets, and lively atmosphere.
Reasons Why La Viste Should Be on Your Travel List
There are plenty of reasons why La Viste should be on your travel list. For one, the neighborhood is rich in history and culture. Visitors can explore the local museums and galleries to learn more about the area's past and present. The neighborhood is also home to several landmarks, including the Notre-Dame de la Consolation church and the Château de la Busine. Another reason to visit La Viste is the food. The neighborhood is home to some of the best restaurants in Marseille, serving up delicious French and Mediterranean cuisine. Visitors can sample local delicacies like bouillabaisse, a traditional fish stew, and socca, a chickpea pancake that is a popular street food in the area. Finally, La Viste is a great place to experience the local way of life. The neighborhood has a vibrant street culture, with musicians, artists, and performers entertaining visitors and locals alike. The area is also home to several markets, where visitors can shop for fresh produce, clothing, and souvenirs.
How to Get to La Viste: Your Ultimate Guide
Getting to La Viste is easy, thanks to Marseille's excellent public transportation system. Visitors can take the metro to the Bougainville station, which is located in the heart of the neighborhood. From there, it is just a short walk to the local attractions and hotels. For those who prefer to travel by car, La Viste is easily accessible from the A7 motorway. Visitors can take the exit for Boulevard Charles Livon and follow the signs to the neighborhood.
Unforgettable Things to Do in La Viste
There are plenty of things to do in La Viste that will make your trip unforgettable. One of the top attractions in the area is the Château de la Busine, a historic castle that dates back to the 19th century. Visitors can take a guided tour of the castle and learn more about its fascinating history. Another must-see attraction is the Notre-Dame de la Consolation church, a beautiful Baroque-style church that is a local landmark. Visitors can admire the intricate architecture and stunning stained-glass windows, and attend a mass or a concert if they wish. For those who love the outdoors, La Viste has plenty of parks and gardens to explore. The Parc du 26ème Centenaire is a popular spot for jogging and picnicking, while the Jardin des Vestiges is a beautiful garden that showcases the area's Roman heritage.
Book Your La Viste Accommodation with Agoda.com
When it comes to finding the perfect accommodation in La Viste, Agoda.com has you covered. The website offers a wide range of hotels, apartments, and vacation rentals to suit every budget and preference. One of the top-rated hotels in the area is the Novotel Marseille Centre Prado, which offers comfortable rooms and excellent amenities. The hotel is located just a short walk from La Viste and is a great base for exploring the neighborhood and the rest of Marseille. Another popular option is the Appart'City Marseille Euromed, a stylish apartment hotel that is perfect for families and groups. The hotel offers spacious apartments with fully equipped kitchens, as well as a fitness center and a rooftop terrace with stunning views of the city.
The Best Time to Visit La Viste: A Seasonal Guide
The best time to visit La Viste depends on your preferences and interests. If you are looking for warm weather and plenty of outdoor activities, the summer months of June to August are the best time to visit. During this time, the neighborhood comes alive with festivals, concerts, and outdoor markets. For those who prefer cooler weather and fewer crowds, the spring and fall months of March to May and September to November are ideal. During these months, the weather is mild, and the neighborhood is less crowded, making it easier to explore the local attractions and restaurants.
Traveler Tips: Making the Most Out of Your La Viste Trip
To make the most out of your La Viste trip, here are some tips to keep in mind: - Wear comfortable shoes: La Viste is a neighborhood that is best explored on foot, so make sure to wear comfortable shoes. - Learn some French: While many locals speak English, knowing some basic French phrases can go a long way in communicating with the locals and making your trip more enjoyable. - Try the local food: La Viste is known for its delicious cuisine, so make sure to try some of the local specialties like bouillabaisse and socca. - Explore the side streets: Some of the best attractions and restaurants in La Viste are tucked away in the side streets, so make sure to explore the area beyond the main thoroughfares.
Where to Stay in La Viste: Recommended Hotels and Neighborhoods
When it comes to finding the perfect place to stay in La Viste, there are several neighborhoods and hotels to choose from. One of the best neighborhoods to stay in is the 15th arrondissement, which is where La Viste is located. This neighborhood offers easy access to the local attractions and restaurants, as well as excellent public transportation links. As for hotels, the Novotel Marseille Centre Prado and the Appart'City Marseille Euromed are two of the top-rated options in the area. Both hotels offer excellent amenities and are located within walking distance of La Viste.
Delicious Food to Try in La Viste: A Culinary Adventure
No trip to La Viste is complete without sampling some of the local cuisine. Here are some of the must-try dishes in the area: - Bouillabaisse: This traditional fish stew is a local specialty that is made with fresh fish, vegetables, and herbs. It is typically served with a side of rouille, a garlic and saffron mayonnaise. - Socca: This chickpea pancake is a popular street food in La Viste. It is made with chickpea flour, olive oil, and salt, and is typically served hot and crispy. - Navettes: These boat-shaped cookies are a local delicacy that are typically served during the Christmas season. They are flavored with orange blossom water and are a must-try for anyone with a sweet tooth. - Pastis: This anise-flavored liqueur is a popular drink in Marseille and is typically served as an aperitif. It is a great way to start off a meal and is often enjoyed with a side of olives or nuts.
Conclusion
In conclusion, La Viste is a hidden gem in Marseille that offers travelers an authentic French experience. From its rich history and culture to its delicious cuisine and lively street culture, there is something for everyone in this vibrant neighborhood. Whether you are visiting for a weekend or a week, make sure to book your La Viste accommodation with Agoda.com to ensure a hassle-free and enjoyable trip.