2 best hotels in Ochopee
Our top picks
Lowest price first
Nearest to
Best reviewed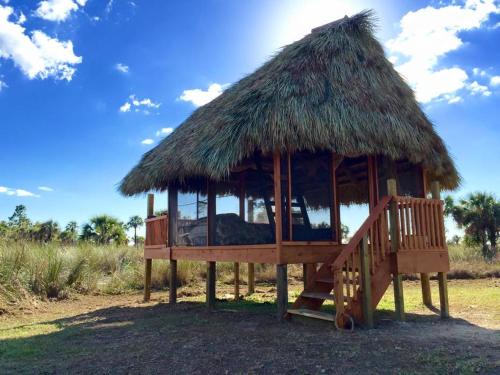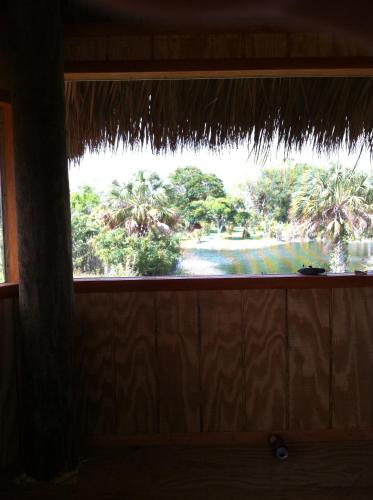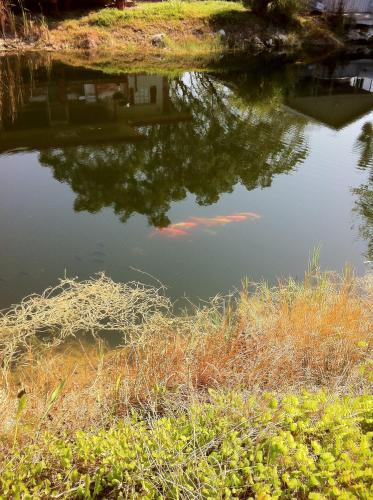 See all
See all
More about Ochopee
Discover the Hidden Gems of Ochopee, Florida
Nestled in the heart of the Florida Everglades, Ochopee is a small town with a big personality. Despite its size, Ochopee is packed with unique experiences and hidden gems that are sure to delight any traveler. One of the most popular attractions in Ochopee is the Everglades Chickee Cottages. These charming cottages are built in the traditional style of the Miccosukee Indians and offer a truly authentic Florida experience. Guests can enjoy the peace and tranquility of the Everglades while staying in a cozy and comfortable cottage.
Plan Your Next Adventure: Top Reasons to Visit Ochopee
There are plenty of reasons to visit Ochopee. For nature lovers, the town is the perfect base for exploring the Florida Everglades. Visitors can embark on airboat tours, swamp buggy rides, and hiking trails to see the unique wildlife and landscapes of the area. Ochopee is also home to the smallest post office in the United States, which is a must-visit for anyone who loves quirky attractions. Additionally, the town is close to other popular destinations such as Naples and Miami, making it a great place to visit for a day trip or weekend getaway.
How to Get to Ochopee: Your Ultimate Travel Guide
Ochopee is located in southern Florida, approximately 50 miles east of Naples and 100 miles west of Miami. The easiest way to get to Ochopee is by car. Visitors can rent a car from either Naples or Miami and drive to the town in just a few hours. Alternatively, there are several bus companies that offer service to Ochopee from nearby cities. Visitors can also fly into either Naples Municipal Airport or Miami International Airport and rent a car to drive to Ochopee.
Unforgettable Things to Do in Ochopee for Every Traveler
For visitors looking for unique experiences, Ochopee has plenty to offer. In addition to the Everglades Chickee Cottages and the smallest post office in the United States, there are several other attractions that are worth a visit. The Big Cypress Gallery is a must-see for anyone interested in art and nature. The gallery showcases the work of Clyde Butcher, a renowned photographer who captures the beauty of the Florida Everglades in his stunning black and white images. For a more adventurous experience, visitors can take an airboat tour of the Everglades or go on a swamp buggy ride to see the wildlife up close.
Why Book Your Ochopee Hotel with Agoda.com
When it comes to booking a hotel in Ochopee, Agoda.com is the way to go. With a wide selection of hotels and vacation rentals to choose from, travelers can find the perfect accommodation to suit their needs and budget. Agoda.com also offers competitive prices and a user-friendly booking process, making it easy to plan your trip to Ochopee. Whether you're looking for a cozy cottage in the Everglades or a comfortable hotel in town, Agoda.com has you covered.
The Best Time to Visit Ochopee: A Seasonal Guide
The best time to visit Ochopee depends on what you want to do and see. The winter months (December to February) are the most popular time to visit, as the weather is cooler and drier, making it perfect for exploring the Everglades. However, this is also peak season, so prices can be higher and attractions can be more crowded. The summer months (June to August) are the least busy time to visit, but the weather can be hot and humid, and there may be more mosquitoes. Spring (March to May) and fall (September to November) offer a nice balance of good weather and fewer crowds.
Expert Tips for Travelers Visiting Ochopee
If you're planning a trip to Ochopee, there are a few things to keep in mind. First, be sure to pack plenty of sunscreen and bug spray, especially if you plan on spending time outdoors. Second, be prepared for the weather. Florida can be hot and humid, so dress accordingly and stay hydrated. Finally, don't be afraid to try something new. Ochopee is full of unique experiences and hidden gems, so be adventurous and explore all that the town has to offer.
Where to Stay in Ochopee: Accommodation Guide
There are several great options for accommodation in Ochopee. The Everglades Chickee Cottages are a popular choice for travelers looking for a unique and authentic experience. These cozy cottages offer all the comforts of home while allowing guests to immerse themselves in the natural beauty of the Everglades. For those who prefer a more traditional hotel experience, there are several hotels and motels in nearby Naples and Miami that offer easy access to Ochopee.
Delicious Eats in Ochopee: A Foodie's Guide
Ochopee may be a small town, but it has plenty of delicious eats to offer. For a taste of authentic Florida cuisine, be sure to try the gator bites at Joanie's Blue Crab Cafe. This local favorite also serves up fresh seafood and other southern specialties. For a sweet treat, head to Robert is Here, a fruit stand that has been a fixture in the area for over 60 years. Visitors can indulge in homemade ice cream, milkshakes, and smoothies made with fresh fruit from the farm.
Getting Around Ochopee: Transportation Guide
The easiest way to get around Ochopee is by car. Visitors can rent a car from either Naples or Miami and drive to the town in just a few hours. Alternatively, there are several bus companies that offer service to Ochopee from nearby cities. Once in town, visitors can explore on foot or by bike. The town is small enough to navigate easily, and there are several bike rental shops in the area. For those who want to explore the Everglades, airboat tours and swamp buggy rides are available and provide a unique and exciting way to see the area.