10 best hotels in Pantheon
Our top picks
Lowest price first
Nearest to
Best reviewed
See all
Hotel Navona
Pantheon,Pantheon - View on map
"2 minutes from Piazza Navona, 5 minutes from Pantheon. Hotel is clean and tidy, and with lift. Room a bit small but all necessities, such as amenities, hair dryer, mini bar, kettle, etc., are there. WiFi in general strong, (except a short period of breakdown) which is rare. I travel a lot and most hotels' WiFi are weak. All staff are super nice and helpful! The hotel breakfast is in fact value for money for me as it'll cost me more if I have breakfast outside. And it's okay that you can some days have breakfast in hotel and then some days outside. "
Show more
See all
Argentina Style View
Pantheon,Pantheon - View on map
"Argentina Style View was a great b&b to stay for couples. Right in the center of historic Rome. Across the street from the Largo di Torre Argentina ruins and a 5-minute walk to the Pantheon. The front desk staff was very nice and welcoming. They were helpful with any questions or suggestions we needed. The room itself (the triple) was nice, clean, and spacious. The windows had a beautiful 4th floor view of the city rooftops and nearby churches. The bathroom was clean and all supplies were changed daily. The only minor thing to nitpick was that the shower could use a good mildew spray and scrub in the corners. But it is far better than other hotels we've stayed at. The front desk staff is available til 9pm. Then they leave. However this b&b is next to its sister hotel and should there be any issues, you can call the main hotel (Argentina residenzia) and someone will assist you. All the information on the code to get into the front door and elevator code is simple and explained at checkout. The breakfast is simple but really helps for tourists on the go. There was a very minor issue when we had told the front desk that we were checking out at 3 am for an early flight. The staff booked us a car to pick us up and take us to the airport. But there was a miscommunication in the time and it was quickly resolved. So instead of a private car previously mentioned to us, we were provided a taxi and one of the staff from the hotel met us in the b&b lobby, helped us with our bags, and gave us a small gift from management for the pickup issue. We were alerted via email the night prior to our checkout. The staff was extremely accommodating and we cannot thank them enough. Other notes: - The elevator is up a small flight of stairs. So beware that you will have to carry your luggage up if it is heavy. - The elevator is very tiny and a bit old for anyone who gets a little claustrophobic. - There is a taxi stand across the street and next to the ruins. - There's a market dow"
Show more
See all
Palazzo Navona Hotel
Pantheon,Pantheon - View on map
"After traveling around Italy for two weeks, we were so glad that we had booked Palazzo Navona Hotel! The hotel was modern, clean, stylish and comfortable. The staff were super friendly and helpful with directions and recommendations of where to go etc. The best thing was its location...literally one street behind Piazza Navona , a couple blocks behind the Pantheon and walking distance within 30min max to most attractions. I'd highly recommend this hotel! "
Show more
See all
Hotel Le Clarisse al Pantheon
Pantheon,Pantheon - View on map
"There was an initial mix up with our booking, where we thought we had a room but the hotel didn't. The hotel handled it incredibly well. They found us an alternative hotel nearby, paid fora taxi there and back and made up the difference in booking costs because of the inconvenience. Talk about customer service! As for the hotel, it's basic but the room we had (classic double) was large, it's right near the Pantheon and has all the basic necessities. The rooftop terrace was just beautiful to have breakfast."
Show more
See all
Hotel Pantheon
Pantheon,Pantheon - View on map
"Our family had a wonderful stay at Hotel Pantheon. The breakfast was delicious and gave us a great start everyday. What made it even more special was the care and kindness that Pantheon staff showed to our family especially Teresa. You are awesome Teresa! We will definitely stay at Hotel Pantheon again the next time we're in Rome. "
Show more
See all
Piazza Del Gesu Luxury Suites
Pantheon,Pantheon - View on map
"The location was very close to the Pantheon so we were able to walk everywhere. We didn't see the elevator sign at night so needed to carry heavy luggage up flights of stairs. Reception leaves in the early evening so my last minute booking was a scramble. I called the customer service number and someone walked my through getting inside to the room. The room was spacious, clean and modern. The shower was huge which I love. Would definitely stay here again. "
Show more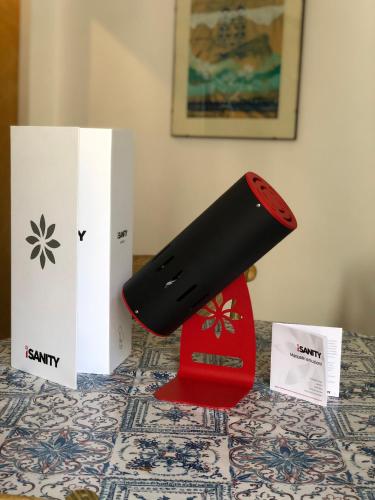 See all
Pantheon Old Suite
Pantheon,Pantheon - View on map
"It was good stay at Pantheon suites. Excellent location - all sightseeings in walking distance. Good facilities. A lot of cafes and restaurants in the area, 2 minutes walking distance to mini market, shopping area is in 5 minutes walking. "
Show more
See all
Argentina Residenza
Pantheon,Pantheon - View on map
"We arrived early and were thrilled to find that the hotel was located across the street from an archeological dig site which made us more excited to hit the streets and see Rome. We were met by very friendly and helpful staff. When we returned to drop off some stuff our bags were already in our room. The room was excellent! Clean, spacious, and well decorated. My kids loved the shower.. Overall, we were very happy with the hotel because it was close to Piazza Navona, the Pantheon, and a relatively easy walk to other important sites. Staff was excellent and breakfast was delicious. "
Show more
See all
Argentina Residenza Style Hotel
Pantheon,Pantheon - View on map
"We LOVED our stay(s) at this unique hotel. 3 nights on our way to the Almalfi Coast & then once again for a night on our way back through Rome heading to the airport. Thoughtful emails from the hotel prior to our arrival set us up with a professional driver that was waiting for us when we flew in from Paris to bring us to the hotel. Any questions we had for the hotel prior to our arrival were answered quickly & professionally. The location is great!! We walked to the Colosseum & the Pantheon, Trevi Fountain, Spanish Steps. There is a convenient taxi station across the street from the hotel which made for a quick pick up to the Vatican. There's a little supermarket within a 5 minute walk too. The staff were ALWAYS friendly & smiling which was a very welcome site after busy sightseeing days. They are available to answer any questions you have complete with an area map. We could not have been happier with our choice & would stay again if back in Rome. ⭐️⭐️⭐️⭐️⭐️"
Show more
See all
Arch Rome Suites
Pantheon,Pantheon - View on map
"The beds were very comfortable! The location of the hotel was fantastic. We really enjoyed having a glass of wine on our balcony under the stars with a view of the Pantheon!"
Show more
5-star hotels in Pantheon
---
We stayed for 5 nights with 2 children in the Deluxe Suite. The room was elegant, spacious and well maintained. Being located on Via Del Corso, the hotel is within walking distance of the Colosseum, Pantheon, Piazza Venezia, Piazza del Popolo, Piazza di Spagna, Trevi Fountain etc. Although the streets were bustling with shoppers and tourists, the room was quiet and tra...
---
I took my elderly mother to Rome from 11th to 15 th December. We literally had a perfect stay at the Grand Hotel De La Minerve. The location of this hotel is second to none. The Pantheon is steps away and other major sites such as Trevi Fountain (although currently being renovated), Spanish Steps, Piazza Venezia and the Colesseum where short strolls away. The lobby of ...
---
Pretty large apartment in a good location. large bathroom and bedroom. Accessorized kitchen. Very nice stuff. The only con was the breakfast. It's includes only one mafine and coffee from next door coffee shop. The owner tried to help us but in the end we preferred to skip breakfast. Except this issue this is an highly recommended apartment
---
The hotel is very modern which is rare in Italy. The interior of the lobby and room is nice and it gives off a classy vibe. I also very much like the Bathroom. Their water pressure is perfect which isn't a given considering I've lived in a few hotels in Italy. HOWEVER, when I first checked in, a lady rushed to the receptionist desk telling the staff to stop letting m...
Hikomune
, Hong Kong SAR, China
---
Find the Perfect Type of Accommodation
---
More about Pantheon
Pantheon supplies the perfect mix of tranquility and entertainment in the exciting city of Rome. With a wide number of attractions to discover, this sought-after part of town will not cease to amaze you. Good for culture, restaurants, sightseeing, Pantheon is a great place to relax and the perfect spot from which to explore amazing attractions.

Finding a great deal is made easy with Agoda.com, offering cheap hotels in Pantheon or any other area in Rome. With a wide range of hotels, including Hotel Pomezia and Hotel Pantheon, finding the right place for a perfect stay is easy. Tell us your ideal travel dates in Pantheon and we'll tell you the ideal rates available.