2 best hotels in Papaiti
Our top picks
Lowest price first
Nearest to
Best reviewed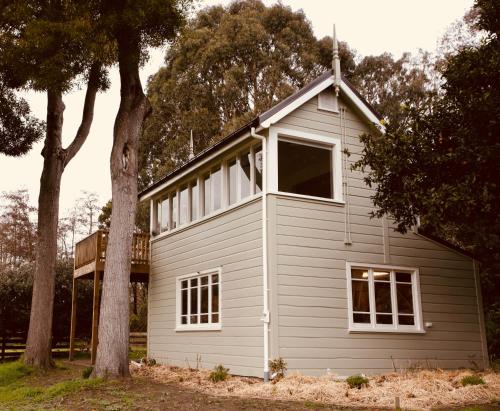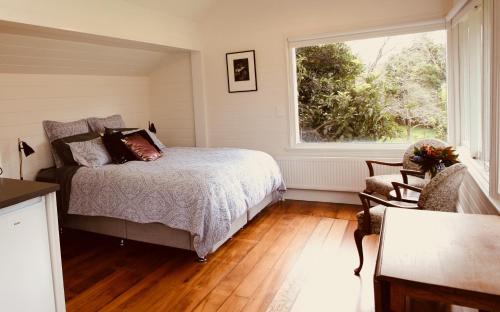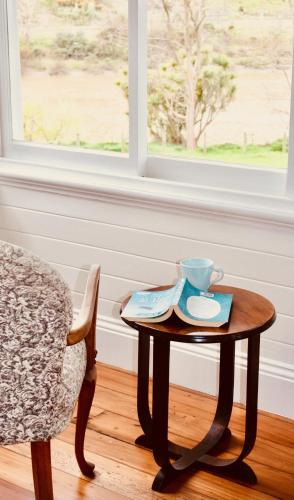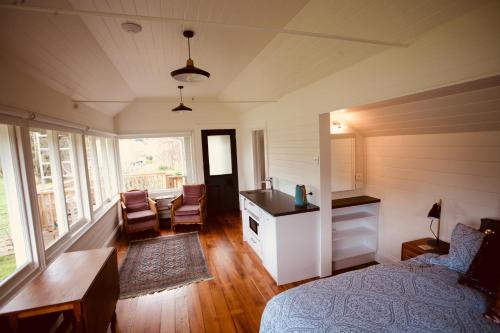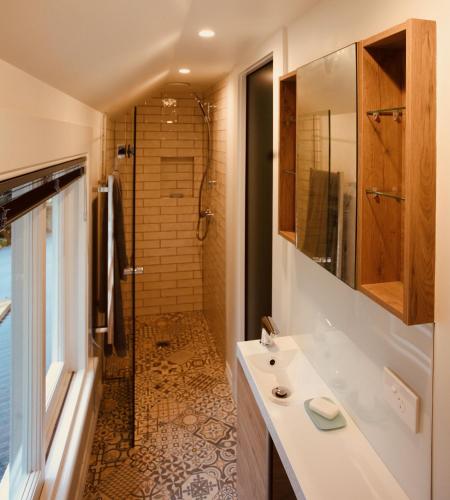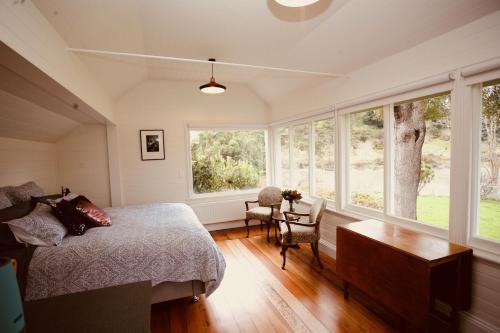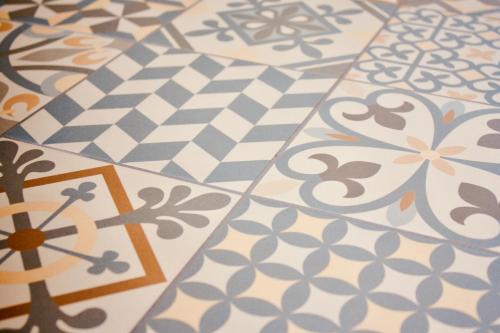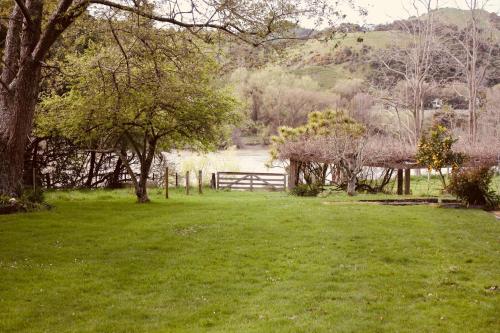 See all
The Signal Box- Riverside Accommodation
Papaiti,Papaiti - View on map
Car park
Free Wi-Fi in all rooms!
BBQ facilities
Contactless check-in/out
Game room
Wi-Fi in public areas
Smoke-free property
Doctor/nurse on call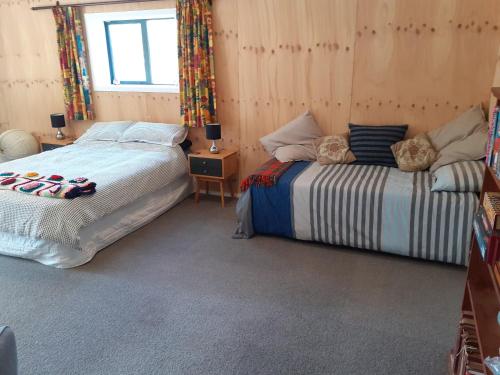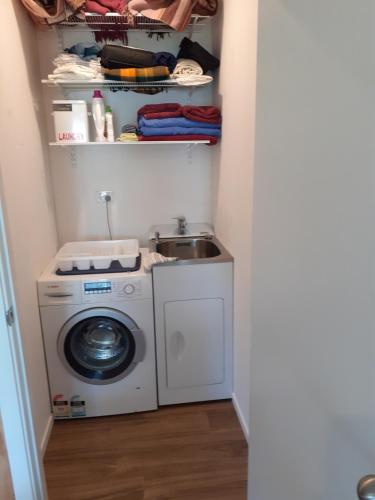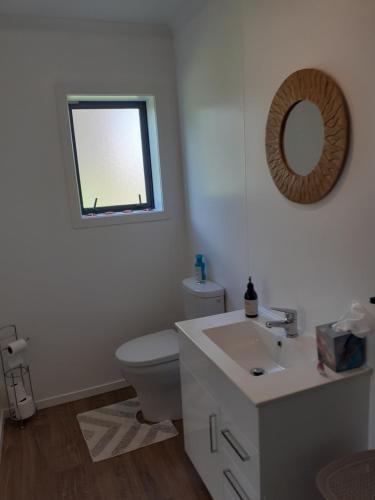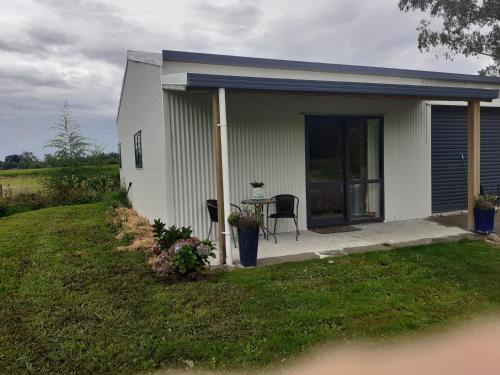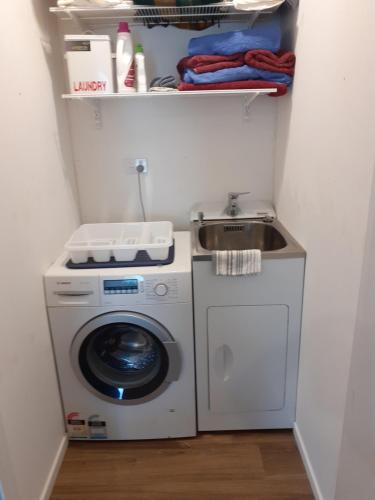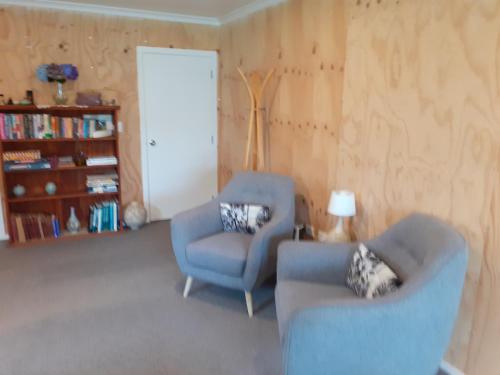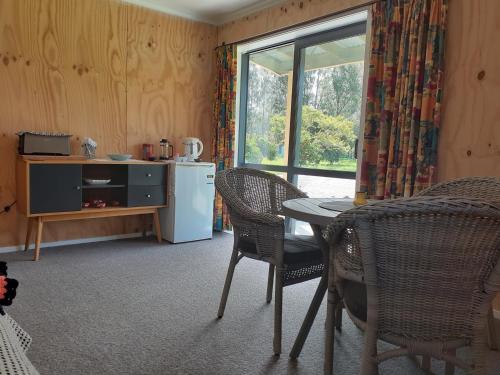 See all
Pin Oaks
Papaiti,Papaiti - View on map
Pets allowed
Car park
Shuttle service
BBQ facilities
Check-in/out [private]
Game room
Daily housekeeping
Smoke-free property
More about Papaiti
Discovering the Hidden Gems of Papaiti, New Zealand
Papaiti is a small town in the Manawatu-Wanganui region of New Zealand's North Island. While it may not be as famous as some of the country's larger cities, Papaiti has plenty to offer visitors who are looking for a more laid-back and authentic Kiwi experience. One of the town's most interesting features is its rich history. Papaiti was originally established as a Maori village, and many of the local landmarks and attractions reflect this heritage. For example, the nearby Papaitonga Lake is a sacred site for the local iwi (tribe), and visitors can learn about its significance at the Papaitonga Scenic Reserve. Another fun fact about Papaiti is that it was once home to a thriving flax industry. The town's location on the Manawatu River made it an ideal spot for growing and processing flax, which was used for a variety of purposes including clothing and rope. Today, visitors to Papaiti can still see remnants of this industry in the form of historic flax mills and other buildings.
Unforgettable Experiences: Fun Things to Do in Papaiti
Despite its small size, Papaiti has plenty of attractions and activities to keep visitors entertained. One of the town's most popular destinations is the Papaitonga Scenic Reserve, which encompasses over 140 hectares of wetlands and forest. Visitors can take a leisurely stroll along one of the many walking tracks, or enjoy a picnic in one of the designated areas. Another must-see attraction in Papaiti is the historic St. Mary's Church, which dates back to the mid-1800s. The church is renowned for its beautiful stained glass windows and intricate woodwork. For those who are looking for a more adventurous experience, there are plenty of outdoor activities to enjoy in Papaiti. The nearby Manawatu River is a popular spot for kayaking and rafting, while the surrounding hills and forests offer opportunities for hiking and mountain biking. Additionally, the town is just a short drive from the rugged coastline of the Tasman Sea, where visitors can explore secluded beaches and dramatic cliffs.
Traveling to Papaiti: Tips and Recommendations
If you're planning a trip to Papaiti, there are a few things you should keep in mind to ensure a smooth and enjoyable experience. First and foremost, it's important to note that Papaiti is a relatively small town, so it may not have all of the amenities and services that you would find in a larger city. However, this is part of the town's charm, and many visitors appreciate the slower pace of life. In terms of getting to Papaiti, the easiest way is to fly into Wellington Airport, which is located about two hours south of the town. From there, you can rent a car or take public transportation to Papaiti. Alternatively, if you're already in New Zealand, you can drive to Papaiti from other parts of the North Island.
Where to Stay in Papaiti: Top Accommodations for Every Budget
Despite its small size, Papaiti has a range of accommodations to suit every budget and preference. One of the town's most popular options is the Pin Oaks Bed and Breakfast, which is located just a short walk from the town center. This charming B&B offers comfortable rooms, a delicious breakfast, and stunning views of the surrounding countryside. Other popular options in Papaiti include holiday homes and cottages, which are ideal for families or groups of friends who want a bit more space and privacy. For those who are looking for a more luxurious experience, there are also several high-end hotels and resorts in the nearby area. These properties offer a range of amenities and services, including spas, restaurants, and golf courses. However, it's worth noting that these options can be quite pricey, so they may not be suitable for budget-conscious travelers.
Exploring Papaiti's Culinary Scene: Must-Try Local Dishes
New Zealand is known for its fresh and flavorful cuisine, and Papaiti is no exception. While the town may not have as many dining options as larger cities, there are still plenty of delicious dishes to try. One of the most popular local specialties is whitebait, which is a type of small fish that is typically fried and served with lemon and butter. Another must-try dish is the classic Kiwi meat pie, which is a pastry filled with savory meat and vegetables. In addition to these classic dishes, Papaiti is also home to several cafes and restaurants that serve up delicious coffee and baked goods. These establishments are perfect for a quick breakfast or a leisurely afternoon tea.
The Best Time to Visit Papaiti: Seasonal Highlights and Weather
Papaiti enjoys a mild and temperate climate, with warm summers and cool winters. The best time to visit the town depends on your preferences and interests. If you're looking to enjoy outdoor activities like hiking and kayaking, then the summer months (December to February) are the best time to visit. However, keep in mind that this is also the busiest time of year, so you may encounter larger crowds and higher prices. If you prefer a quieter and more relaxed experience, then the shoulder seasons of spring (September to November) and fall (March to May) are ideal. During these months, the weather is still pleasant, and there are fewer tourists around. Additionally, these seasons offer opportunities to see unique natural phenomena like the blooming of the cherry blossoms in spring.
Getting Around Papaiti: Transportation Options for Tourists
As mentioned earlier, Papaiti is a relatively small town, so it's easy to get around on foot or by bike. However, if you're planning to explore the surrounding area, then you may need to rent a car or take public transportation. There are several rental car agencies located in nearby towns like Palmerston North, which is just a short drive from Papaiti. Additionally, there are several bus companies that operate in the area, which can be a convenient and affordable way to get around.
Why Agoda.com is Your Go-To Booking Site for Papaiti Hotels
If you're planning a trip to Papaiti, then Agoda.com is the perfect site to use for booking your accommodations. Agoda.com offers a wide range of options in Papaiti, from budget-friendly B&Bs to luxurious resorts. Additionally, the site allows you to filter your search results based on factors like price, location, and amenities, so you can find the perfect hotel for your needs. Another great feature of Agoda.com is its user reviews. When you're browsing hotels on the site, you can read reviews from other travelers who have stayed at the property. This can be a valuable resource for getting insider tips and recommendations on the best places to stay in Papaiti.
Conclusion
In conclusion, Papaiti is a charming and unique destination that offers something for every type of traveler. Whether you're interested in history, outdoor activities, or simply relaxing and enjoying the local cuisine, Papaiti has plenty to offer. And with the help of Agoda.com, booking your accommodations in this delightful town has never been easier.