2 best hotels in Pernem
Our top picks
Lowest price first
Nearest to
Best reviewed
See all
Blue jay guest House
Pernem,Pernem - View on map
Pets allowed
Car park
Free Wi-Fi in all rooms!
Daily housekeeping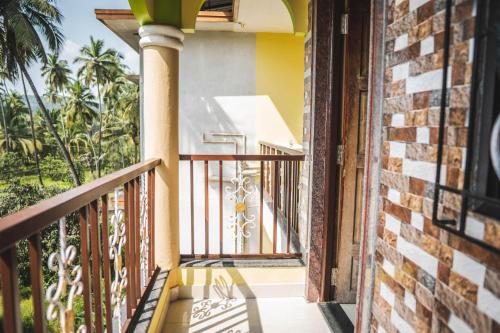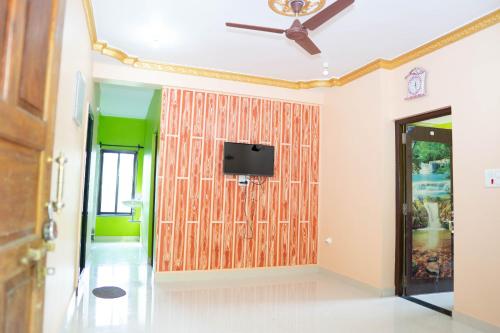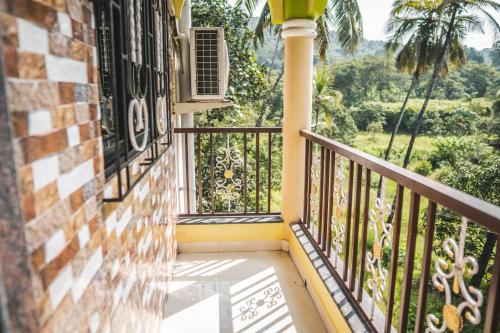 See all
Dhanashree Riverview Hotel Goa
Pernem,Pernem - View on map
Car park
Free Wi-Fi in all rooms!
Check-in/out [private]
Wi-Fi in public areas
Family room
Shared kitchen
Daily housekeeping
Smoke-free property
"Good place supportive staff"
More about Pernem
Discover the Hidden Gems of Pernem, Goa with Agoda.com
If you're looking for a peaceful and serene vacation spot in India, Pernem in Goa is the perfect place for you. Located in the northern part of Goa, Pernem is a hidden gem that boasts of natural beauty and tranquility. The area is known for its pristine beaches, lush greenery, and scenic waterfalls, making it an ideal destination for nature lovers. One of the most popular attractions in Pernem is the Arambol Beach, which is known for its stunning sunset views and clean waters. The beach is also a popular spot for water sports activities such as surfing, kayaking, and parasailing. Another must-visit beach in Pernem is the Mandrem Beach, which is known for its soft white sand and clear blue waters. Apart from its beaches, Pernem is also home to several waterfalls, including the Arvalem Waterfall and the Dudhsagar Waterfall. The Arvalem Waterfall is a scenic spot that is surrounded by lush greenery and is perfect for a picnic. The Dudhsagar Waterfall, on the other hand, is one of the tallest waterfalls in India and is a popular spot for trekking and hiking.
Uncover the Best Time to Visit Pernem for Your Dream Vacation
The best time to visit Pernem is between October to March when the weather is pleasant and cool. During this time, the beaches are less crowded, and the water is perfect for swimming and other water activities. The monsoon season, which starts in June and ends in September, is also a good time to visit Pernem as the area becomes lush green and the waterfalls are at their best.
Explore Pernem's Culture, Food, and Nature with These Fun Activities
Apart from its natural beauty, Pernem is also known for its rich culture and delicious food. One of the best ways to explore Pernem's culture is by visiting the Shri Bhagwati Temple, which is one of the oldest temples in Goa. The temple is dedicated to the goddess Bhagwati and is a popular spot for tourists and locals alike. For foodies, Pernem is a paradise. The area is known for its seafood, and you can find several restaurants and shacks that serve fresh and delicious seafood dishes. Some of the must-try dishes in Pernem include the Goan fish curry, prawn vindaloo, and fish fry. If you're looking for adventure, you can go on a trek to the Harvalem Caves, which are located near the Arvalem Waterfall. The caves are believed to be over 1,200 years old and are a popular spot for history buffs and adventure seekers.
Get Around Pernem with Ease: A Travel Guide for Tourists
Getting around Pernem is relatively easy as the area is well-connected by road. You can hire a taxi or a scooter to explore the area at your own pace. If you're traveling on a budget, you can also take the local bus, which is a cheap and convenient way to get around.
Find Your Perfect Accommodation in Pernem with Agoda.com
When it comes to finding accommodation in Pernem, Agoda.com offers a range of options to suit every budget and preference. Some of the most popular hotels in Pernem include the Dhanashree Riverview Hotel Goa, RSA Residency, POP 84141 New Ashwim Inn, Shunya Yoga Varo Villa, and Blue Jay Guest House. These hotels offer comfortable and affordable accommodation, and most of them are located close to the beach and other attractions in Pernem.
Top Tips for Travelers Planning a Trip to Pernem, Goa
If you're planning a trip to Pernem, here are some tips that can help you make the most of your vacation: 1. Carry sunscreen and a hat to protect yourself from the sun. 2. Wear comfortable shoes as you'll be doing a lot of walking. 3. Try the local seafood, which is fresh and delicious. 4. Carry a camera to capture the stunning views and natural beauty of Pernem. 5. Respect the local culture and traditions.
Indulge in Pernem's Delectable Cuisine: A Foodie's Guide
Pernem is a food lover's paradise, and there are several dishes that you must try when you're in the area. Some of the most popular dishes include the Goan fish curry, prawn vindaloo, fish fry, and pork vindaloo. If you're a vegetarian, you can try the mushroom xacuti or the paneer tikka. For dessert, you can indulge in the bebinca, which is a traditional Goan dessert made with coconut milk, sugar, and flour. In conclusion, Pernem in Goa is a hidden gem that is worth exploring. With its stunning beaches, lush greenery, and delicious food, Pernem is the perfect destination for a peaceful and serene vacation. And with Agoda.com, finding the perfect accommodation in Pernem has never been easier.