10 best hotels in Phra Tamnak Hill
Our top picks
Lowest price first
Nearest to
Best reviewed
See all
InterContinental Pattaya Resort
Phra Tamnak Hill,Phra Tamnak Hill - View on map
"I stayed in the hotel nigths on 10-12 Sep, 2020. I chose Classic Resort, King Size Bed and Graden View, stayed with my husband. First impression to me for this hotel is the guy (not sure that his name is K.Warut or not) who welcome us in front of the hotel and service for checking in. The 2nd impression is when I opened the room, I feel the room was very big, beautiful, clean and nice than the photos on Agoda (This is what I want to recommend for changing the photos on Agoda.) The 3rd impression is the hotel open for the opinion from guest. I log on to the internet by using hotel WIFI and I put some complaint which is not serious issue, only recommendation because I hear noisy from the next room while I'm sleeping but the hotel take seriously on my complaint and set up the complimentary to me on that night for apologize. I feel very good with the hotel. The 4th impression is about the breakfast at the hotel, I do misunderstanding that I booked the room including breakfast but it is not. Although, restaurant staff take action with this situation in the wrong way (she comes to tell my husband during eating and have some argument in front of the other guest. We feel not good because we misunderstand and need to check it first then if I'm wrong I willing to pay) But finally when I checked out, the hotel gave me breakfast for free. I feel really appreciated it for the extra service they gave to us. I'm sure that I will stay with you in the future. Thank you for the great service. "
Show more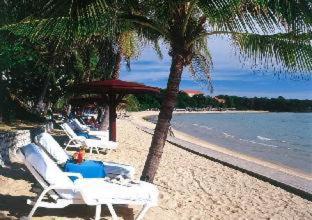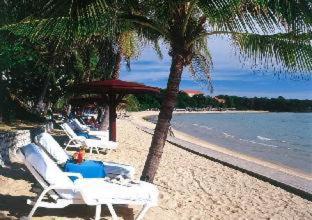 See all
Royal Cliff Beach Hotel
Phra Tamnak Hill,Phra Tamnak Hill - View on map
"The resort is located on a cliff (Phra Tamnuk hill) where you can escape from the bustlingly busy Pattaya city. The hotel premises were built in the 70s yet they were well maintained. We were staying in a mini suit plus sea-view room where we could chillax in a spacious, newly refurbished room while enjoy the vista from the large balcony. We had dinner at the Breezeo and it was a great experience. The food was good and affordable, the view from the resto is amazing and the staff were great. The infinity pool is amazing and highly recommended. This is not a budget hotel, of course. But it's worth every penny! "
Show more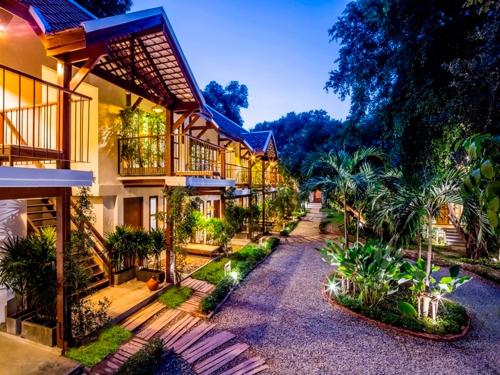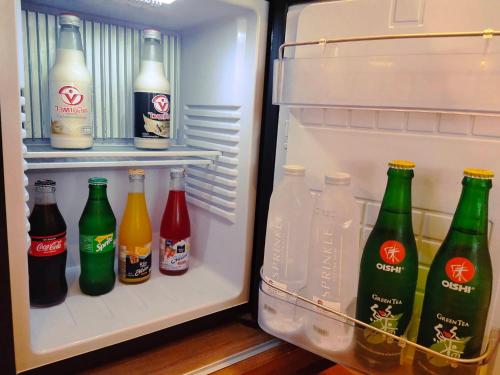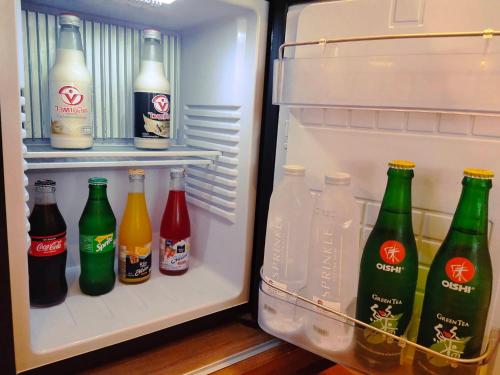 See all
The Monttra Pattaya
Phra Tamnak Hill,Phra Tamnak Hill - View on map
"We (My wife, my one-and-a-half-year daugther and me) had a great time there! The resort is pretty new and well maintained. On a (small) hill top, it's landscape is beautiful... plus there are lots of BIG trees that make it cooler during the day. The room is also great... one king bed with pillows of your selection (super plush or quite thick.) There are one rain shower and a bathtub. The amentities are completed, supplied by THANN,...wow! There is also a FREE minibar in the room... few snacks and drinks (juice, milks) and a coffee machine (capsule-type... but the taste is not bad)... another wow! Another highlight for us is the all-you-can-eat a la carte breakfast. There are nine stes for you to choose from...as many as you want, but before 1030AM. We've tried 4 of them and we loved ALL (I love the Japanese version most - grilled salmon with miso soup.... wow!) The staff is super helpful and so the service is great. On the negative side.... there is no beach (...there is .... but you should not swim there... I suggest.) And the inifinity pool, though it is beautiful, is quite small. One evening we go dipping with other two families with kids... it's quite crowded. In summary, I think this place is more for a romantic couple (no matter how old are them, haha) rather than a family with kids. But...anyhow... it's one of the best place I've visited recently. And I guarantee you that it'll worth every penny (or satang) of you!!! WOW! "
Show more
See all
Birds and Bees Resort
Phra Tamnak Hill,Phra Tamnak Hill - View on map
"When I tell people "Pattaya's a wonderful. Place. Clean beaches. Quiet. Jungle setting," they think I can't be talking about the same Pattaya they know. . For everyone who hates some areas of Pattaya, Birds & Bees is a revelation. It's perched on a hill over a pretty beach with a view to Koh Lan. Come stay here. You may never stay anywhere else in Pattaya again. Amazing restaurant overlooking the beach. Better than average breakfasts looking over the water. Some of the budget rooms are... well... budget rooms. But the fact you can stay on THIS spectacular 4 star property at a budget 2 star rate is a tribute to the owner, who could have made all the rooms $200 a night. The infinity pool overlooking the ocean and sunset is simple, and wonderful. "
Show more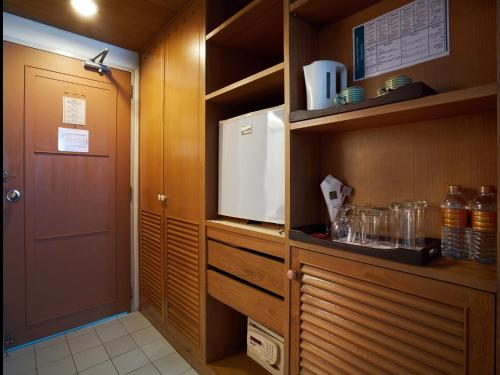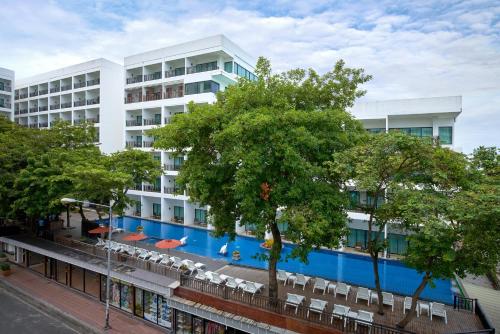 See all
Cosy Beach Hotel
Phra Tamnak Hill,Phra Tamnak Hill - View on map
"Dont like much the location on the hill. Considering of the price; its worthwhile. The buffet breakfast is a lot but it seems has no change each day. Pool is OK. Definitely value-to-price. But will take some other Pattaya hotel beach next time."
Show more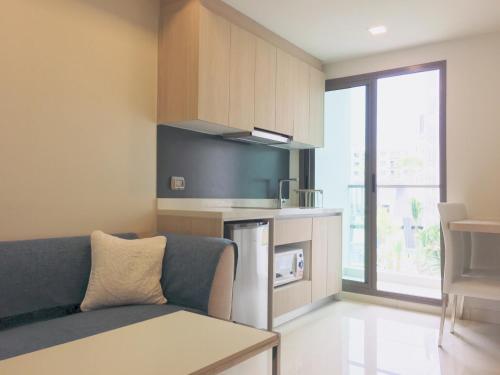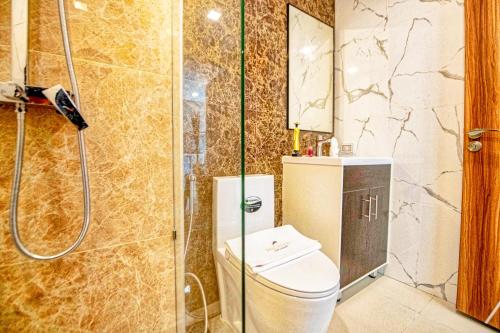 See all
Arcadia Beach Resort Pattaya Walking Street
Phra Tamnak Hill,Phra Tamnak Hill - View on map
"I love this place a lot. It's very well maintained including especially its cleanliness. It's a very pleasant place to stay. The pool area is huge, too bad I didn't have a chance to swim. There's a 24/7 Family Mart convenience store right outside the condo to get your essentials and food. Location quite good and easily accessible via car or GRAB Car or their local motorbike service. Not suitable for walking or public transportation tho. In the room there's almost everything you need including a refrigerator, cooking pots, plates, cutlery, kettle, microwave, work desk, lcd tv both in in living room and bedroom Pls do take note that it is a service condominium so there are other residents there. It's not a hotel so there is no receptionist or guest service present. You'll need to contact the "landlord's agent" or "manager" via email or phone no. "
Show more
See all
Royal Cliff Beach Terrace
Phra Tamnak Hill,Phra Tamnak Hill - View on map
"Don't expect a typical hotel, this is the best resort for your holiday! Me and my girlfriend booked a honeymoon suite, and the welcome drink quench our thirst when we arrive. Very good edgeless pool by Pattaya seaview. They have a nice Thai restaurant there too! We even see squirrel jumping on the corridor roof. One sad thing is our itinerary is too full, don't get the time to enjoy the bar there... ps. if you getting back to the hotel 150baht Songthaew will do!"
Show more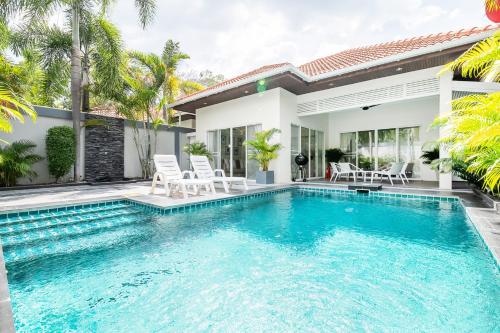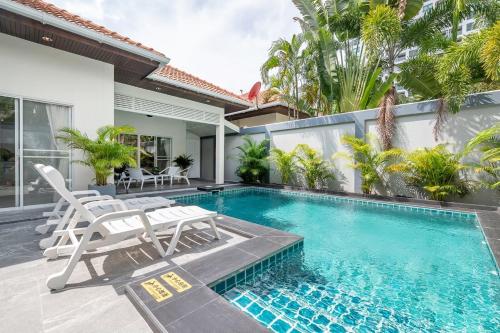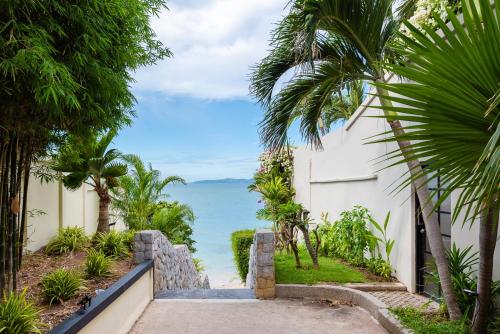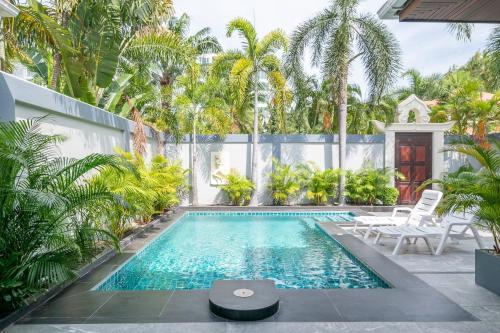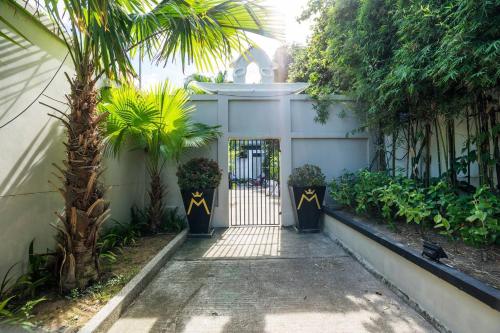 See all
Majestic Residence Pool Villas Private Beach Pattaya
Phra Tamnak Hill,Phra Tamnak Hill - View on map
"The cooking IH can't use because it doesn't turn on electricity. Also the phone number writing on the reservation table cannot be asked it with a different person's number. Others were good."
Show more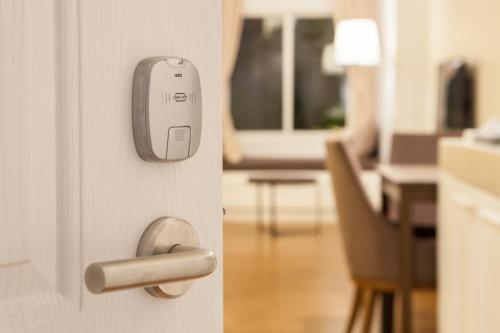 See all
Hill Fresco Hotel
Phra Tamnak Hill,Phra Tamnak Hill - View on map
"Located on Phra Tamnak hill between Jomtien Beach and Walking street area - because I had a motorbike, everything was easily accessable - even traveling to Ban Am Pur for local seafood was easy. Would recommend Hill Fresco to friends"
Show more
See all
Has Pattaya
Phra Tamnak Hill,Phra Tamnak Hill - View on map
"great location, perfect rooms, pillows a bit too big"
In and around Phra Tamnak Hill
---
Find the Perfect Type of Accommodation
---
More about Phra Tamnak Hill
Phra Tamnak Hill supplies the perfect mix of tranquility and entertainment in the exciting city of Pattaya. There are many attractions to discover in this part of town such as Wat Khao Phra Bat Pattaya, Wat Sam Saen, Royal Varuna Yacht Club. Providing warmth and comfort, Phra Tamnak Hill makes for a relaxing holiday destination after a long week of working.

Save time and money while booking with Agoda.com, promising the best hotel deals in Phra Tamnak Hill and many more areas in Pattaya. Ranging from the friendly Paramita Hotel to the comfy Royal Wing Suites & Spa by Royal Cliff Hotels Group, Agoda.com offers a wide variety of accommodations to fit all your needs. Insert your travel dates in our search box and seek out the best accommodation rates in Pattaya.