Lead times – the number of days you book accommodation before you trip – can say a lot about you, according to the latest findings from the agoda Travel & Tech study. And it's clear that young Indonesians are a spontaneous bunch.

Indonesian millennials ranked second out of 20 nations with an average planning lead time of just 18 days ahead of their holidays (for both domestic and international travel), just behind Saudi Arabia which topped the list with an average lead-time of 16.9 days. Within S.E. Asia, the lead time for Indonesians booking their agoda accommodation is almost half that of Singaporeans who average at 33 days ahead of their holiday.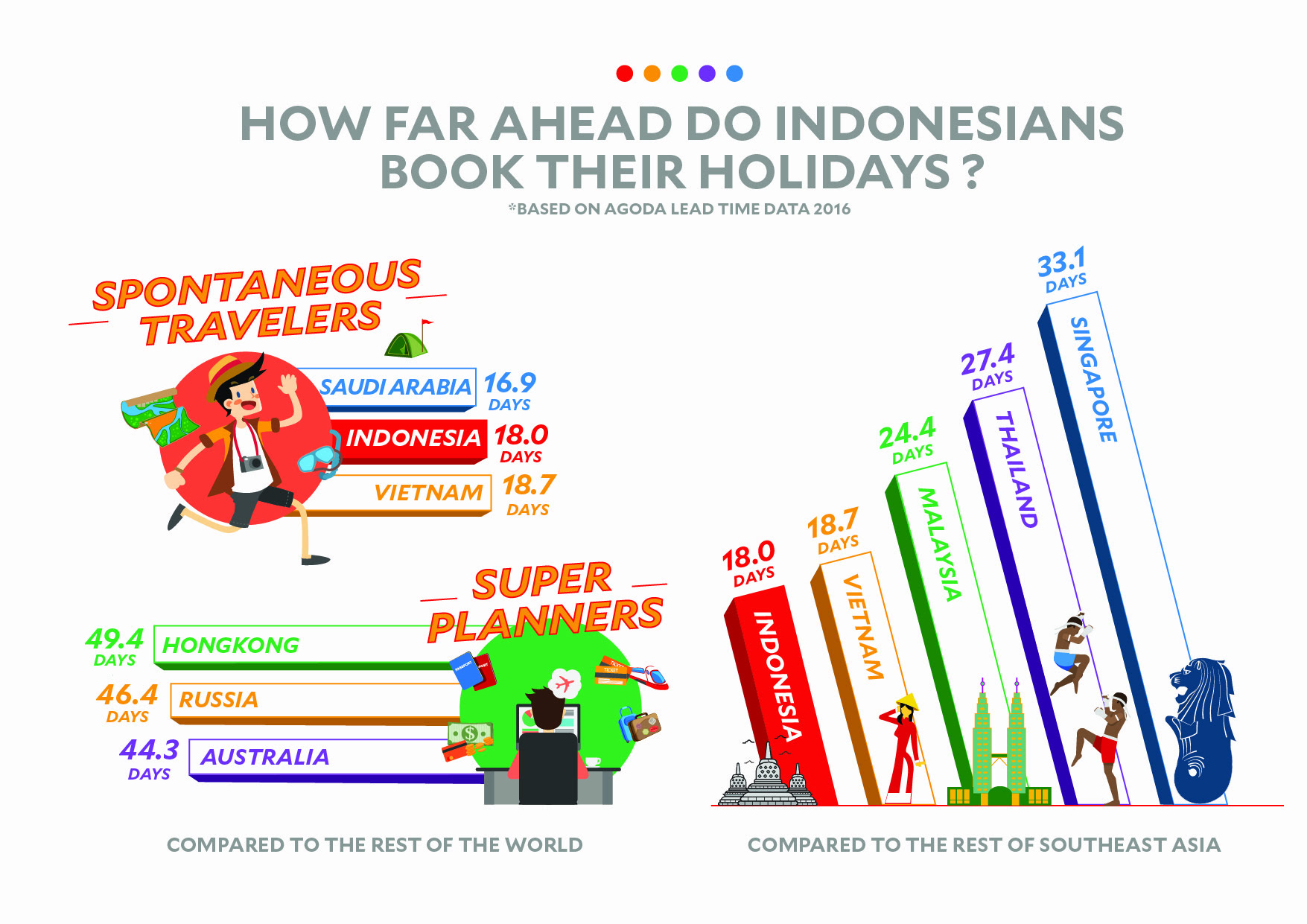 "It's clear that there's something special about Millennials here in Indonesia. They're more confident than previous generations of travellers. They just want to know when they come to agoda that they'll get the best price and then book easily. We're confident you can book in less than one minute on agoda, with Instant Confirmation, anytime, even an hour in advance, and Free Cancellation, should you change your mind." says Gede Gunawan, Country Director at agoda International Indonesia.
For more information, please contact press@agoda.com.