Most travelers think of Bali when they hear of Indonesia, but there's way more to the country than the famous tropical paradise island. Agoda, one of the world's fastest growing digital travel platforms, seeks out a few of the hidden gems in Indonesia, suited for different kinds of travelers. As one of the world's largest archipelagos, Indonesia boasts over 17,000 islands and endless adventure for those who are looking to travel off the beaten track.
For The Beach Lovers
Ora Beach, Central Maluku
The Maluku Islands are a secluded paradise offering breathtaking views with its white sand beaches and clear seawater. Nature lovers will enjoy the rich marine life which surrounds Ora Beach, where they can snorkel or dive to admire beautiful coral reefs and sea creatures. It takes seven hours to travel from Maluku's capital Ambon to get to Ora Beach, but the beauty of the place will be well worth your time.
Book the Ora Beach Tour on Thingstodo.Agoda.com for a guided experience and airport transfers from Ambon city, and rest up at the Ora Beach Resort.
Tanjung Tinggi, Belitung
As featured in the 2008 film Laskar Pelangi, the Tanjung Tinggi beach in Bangka-Belitung Islands boasts a carpet of white sand and clear green seawater, decorated with large granite boulders along the beach. Get some photos for the 'gram, while relaxing in the tranquil surroundings. Continue your island-hopping adventure to the scenic islets of Pulau Pasir, Pulau Batu Berlayar and Pulau Lengkuas, where you can even get underwater and try out snorkeling.
Choose from Agoda's 199 properties in the Bangka-Belitung Islands.
For The Adventurers
Benang Stokel & Benang Kelambu Waterfalls, Lombok
Lombok, just east of Bali, features gorgeous highlands scenery and idyllic, serene beaches, perfect for explorers. Make your way towards Mount Rinjani, the second-highest volcano in the country, for an unforgettable hike and look out for the Benang Stokel and Benang Kelambu waterfalls at the foot of the mountain.
Pick from over 2,000 Agoda properties in Lombok to enjoy after your adventure.
Raja Ampat, West Papua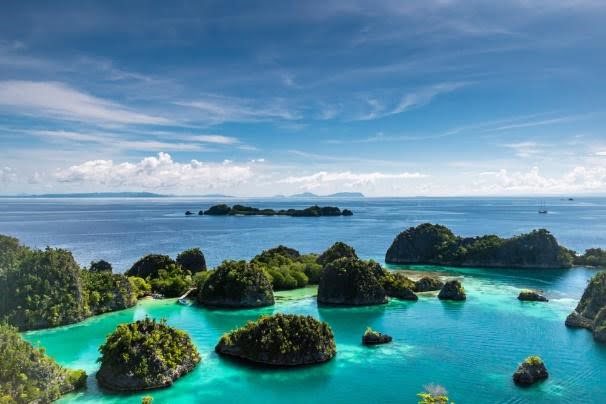 At the exotic Raja Ampat, an archipelago of over 1,500 islands, avid divers or casual snorkelers can revel underwater with over 1,000 tropical fish and coral species in the crystal-clear waters., and stay at the Raja Ampat Dive Lodge.
Above water, there are hundreds of species of exotic birds in Raja Ampat; Head up to the Wayag Viewpoint to relax and enjoy a spectacular, pristine view of nature while bird watching.
For The Culture Buffs
Kalibiru Tourism Village, Yogyakarta
Kalibiru Tourism Village is a small, rural destination managed by the locals and it is 450 meters-forest above sea level, one hour drive away from Yogyakarta city. From the peak, you will get an outstanding view of Menorah Mountains and Waduk Sermo all in a frame. To accommodate travelers, the village has built up trekking routes and a treetop adventure course where visitors can get the perfect photo of the landscape.
Toraja, South Sulawesi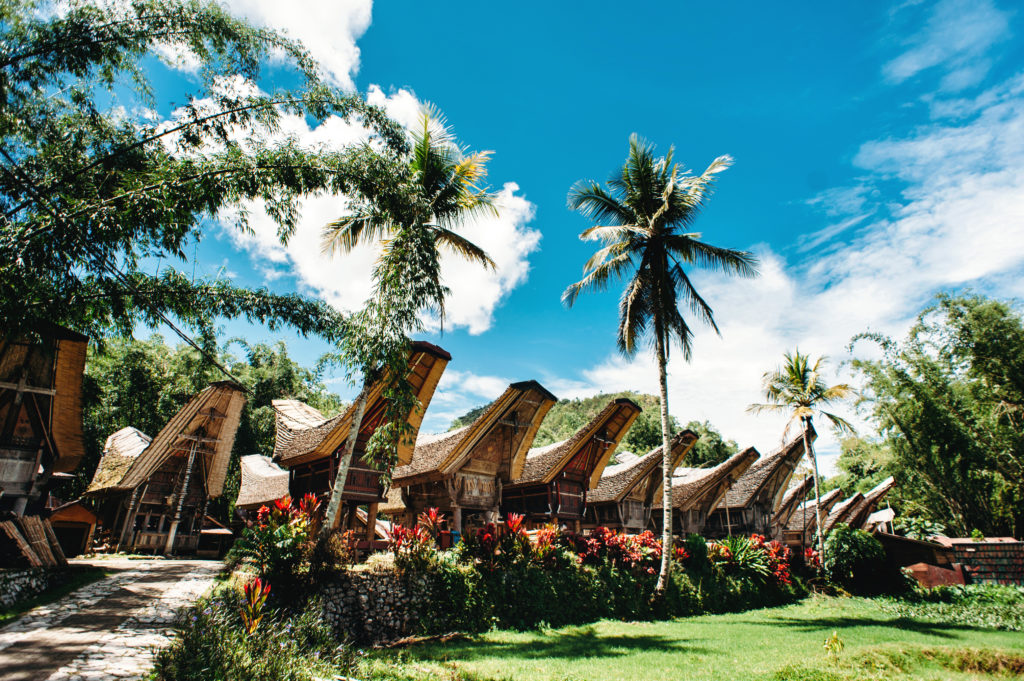 Tana Toraja is a place in the highlands of South Sulawesi with strong culture and beliefs, distinct from other parts of Indonesia. Apart from the traditional Tonkonan ancestral houses, one of the most fascinating things about Toraja is its unique funeral rituals, known as Rambu Solo, where elaborate traditional dances are performed, and life-size effigies and animal sacrifices are made before the bodies are buried in caves.
The Torajan highlands are also known for its remarkable coffee. Get your coffee fix at a local café in town, or visit a plantation! Find other activities via Agoda to fulfill your cultural curiosity in Toraja.