5-star hotels in Alsace
---
The hotel is not new but well maintained. The location is in the city center with main attractions are within walking distance. However, when firstly arriving from the rail station, it is a bit difficult to find the hotel as it is located one block behind the main street. The breakfast is great and the reception staffs are helpful. The room is relatively small but as e...
---
This hotel is very well situated close to all sites. Very quaint area and a beautiful city. We had a lot of fun wandering around admiring the quaint architecture and enjoying the city. Good food, friendly people, terrific buildings with a heap of character. The hotel has a classic facade and ultra modern interior. It is well designed and they are very keen on energ...
---
On arrival, the man at the front desk was very helpful. The building is stunning, real attention paid to the details and furnishings in our room as well as just the public areas. We thoroughly enjoyed our first day until we went to bed. I turned off the bathroom light and the power cut in the room. We called front desk and for the next hour we had to wait in the dark w...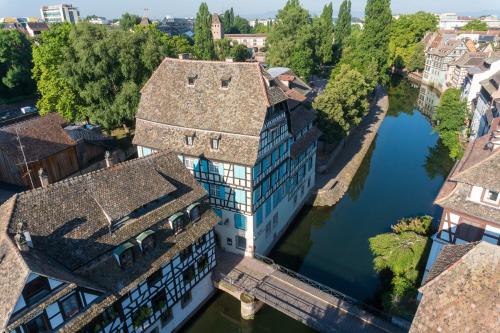 ---
Perfect location both for business and tourism, the staff is very kind indeed and also professional, the room was nice and really comfortable, the bathroom very large with a perfect shower room.
---
More about Alsace
Alsace is one of the 22 regions of France that travelers like to visit. Agoda.com makes it easy to find the best rate for your next trip to this wonderful Region. While in Alsace, be sure to visit Strasbourg, Colmar, Mulhouse. Our website has been designed to help you discover exciting and interesting things to do and places to see. The Region receives many visitors due to its unique and interesting features. Agoda.com is trusted by more than 3,500,000 travelers, booking accommodation in famous regions like Alsace.