5-star hotels in Arizona
---
We recently stayed at the Omni at Montelucia the second week on March. Not knowing anything about the Pheonix/Scottsdale area, I researched dozens of properties looking for a property that would work well for our family (2 adults, 9 yo, 7 yo). There are a lot to choose from but because of the deal on the Omni, we ended up going with it. We are so happy we did! The...
---
We love the Boulders. Best value for the money. Great couples place. Wonderful golf course. Rooms show a bit wear but not bad. Sliding doors to outside don't slide well.....all tree years of stats. Some tiles/rocks in floors ate loose (every visit). Best to stay on Casita without room above you. Sometimes a bit noisy. Great food and service. Fantastic golf b...
---
The rooms were very comfortable and well designed. Easy to get around in and airy and bright, with a small and open sitting area outside. Checking in and out was simple and quick. The staff was very helpful and the grounds were immaculate. The hotel is very well situated and if we find ourselves back in the area we would stay there again.
---
Low cost, clean, in a great location, friendly staff. A friendly word of warning the bathroom is small so, if you ain't you might not want to stay here ;)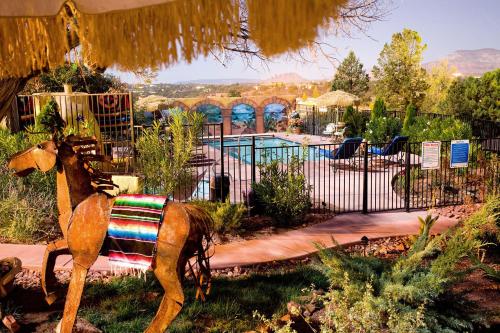 ---
I fell in love with Sedona and I have this hotel to thank. Its nestled in a quiet, secluded area where you are surrounded by huge rocks! The rooms and furnishings were unique and homey. The suites are huge and the jacuzzi was nice! The breakfast menu, was non-existent, they only serve one dish per morning but the food was awesome every morning! I could have stayed at t...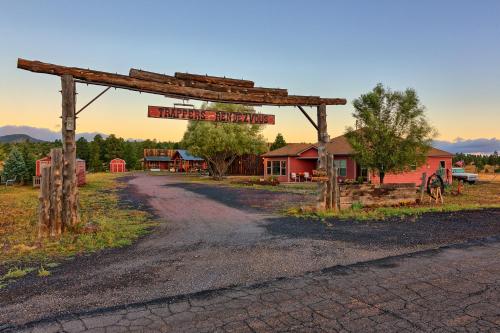 ---
The breakfast is so good and so fresh. Wade makes the best yogurt ever! Really sweet couple who make you feel right at home! The views in the morning are breath taking and the historic downtown is a really cool spot with lots to eat!
---
More about Arizona
Whether it's your first visit or your fiftieth, Arizona is a great destination for a vacation. Search for special offers from over 1739 hotels on Agoda.com. Our instant confirmation gives you piece of mind and more time explore popular cities such as Phoenix (AZ), Page (AZ), Tucson (AZ). Just as it has hotel options to suit every pocket, Arizona has activities to suit every interest. More travelers are choosing Agoda.com to book accommodation in Arizona, with over 170,000 hotels worldwide.