Discover the neighborhoods of Atlantico
---
5-star hotels in Atlantico
---
Overall my experience was positive. There was an initial problem with noise from reconstruction work on my first morning at the hotel. However this was dealt with efficiently and effectively by the staff at reception. I was moved to a new room and experienced no more problems.
---
The room was very nice with a super comfortable bed! However, the room always seemed to have a humid smell to it which was not a huge problem but a bit strange. Staff were nice and very helpful. Food was good from the room service menu. I would stay there again if the price stays the same.
---
A really nice, clean, and modern hotel. The hotel was not full, so staff was very flexible about early check in late check out.
---
I have stayed at the Movich Buro 51, six times over the past year (80 days). The staff is friendly, courteous and very helpful, the wi fi has good speed. They have exceptional breakfasts with many selections, there are also lots of close by restaurants, if you do not wish to dine in the hotel all the time. There are two major shopping malls with-in easy walking d...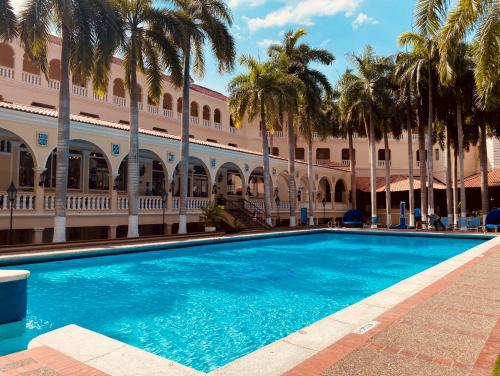 ---
A hotel with 5 stars you expect a certain standard. The only 5 stars we can give are for the swimming pool and the parking. The hotel are completely run down. The rooms are definitely a standard not worth many stars. Not even a clock radio neither coffee maker. Bath room - was probably nice 20 years ago. Water taps give nearly no water - hot water not existing. Air con...
---
More about Atlantico
While in Colombia, be sure to explore the Department of Atlantico. Agoda.com makes it easy to find the best rate for your next trip to this wonderful Department. While in Atlantico, be sure to visit Barranquilla, Soledad, Puerto Colombia. Our website has been designed to help you discover exciting and interesting things to do and places to see. Just as it has hotel options to suit every pocket, Atlantico has activities to suit every interest. Agoda.com is trusted by more than 3,500,000 travelers, booking accommodation in famous regions like Atlantico.