4-star hotels in Chihuahua State
---
Great hotel, good staff, clean rooms, very quiet and fantastic pool!
---
The hotel is very nice, but it's better to include your meals at the beginning of you stay as there is no where else to eat, and buying meals separately is expensive. Not the greatest food. We did some wonderful hiking in the canyon and took the tram into the canyon. It's spectacular.
---
I was looking for a hotel near the airport and this property showed up. The photo indicated that it was in the Sleep Inn chain, but when I arrived that sign was gone. It was not particularly close to the airport, but there really weren't any airport hotels. When I arrived, at 10:00 PM, the hotel restaurant and bar were closed. There is nothing in walking distance. ...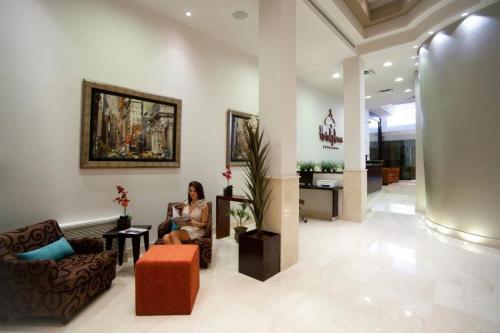 ---
Just a problème with the cleanless of the bed and the marerial of rhe badroom
---
Quick walk to Central bus station in a cozy hotel where rooms surround a cute topiary arranged courtyard. The staff is nice and friendly and the rooms are clean. At the hotel, the restaurant serves delicious food including tlalpeno and other local favorites. The price is reasonable. Rooms are clean and well appointed.
---
More about Chihuahua State
No trip to Mexico is complete without a visit to the State of Chihuahua. Search for special offers from over 194 hotels on Agoda.com. Home to 12 cities, you will never run out of things to do and places to see in this wonderful and exciting State. Whatever your appetite demands, you can find in one of many wonderful restaurants around the State. With availability in more than 22,000 cities worldwide, more travelers today are choosing Agoda.com to search for hotels in Chihuahua.