4-star hotels in Chubut
---
The hotel is fine as a base to explore Peninsula Valdes. Located in the centre of town, 2.5 hours drive to the national park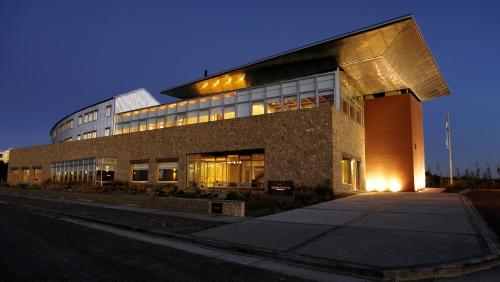 ---
We stayed in the hotel for one night during our trip in Puerto Madero and Peninsula Valdes. The hotel building is new and well maintained. The room was spacious and clean. Atmosphere in the hotel is cozy and peaceful. Hotel is located at the end of the beach. The walk to downtown is like 20 minutes, but at good weather it is really pleasant by the beach. There are so...
---
Shameles management attitude to sell room(s?) on the 10th floor direct under the Skybar. Untill 4 a.m. we were kept awake by the noise and the music of the bar on the 11th floor and there after we heard them claening thte palce for another hour. All they offered was a late check out (what we needed to pick up some sleep), but that was all. It was clearly not the first ...
---
More about Chubut
Whether it's your first visit or your fiftieth, Chubut is a great destination for a vacation. Agoda.com offers big savings on 632 hotels in top locations. With 26 cities and some of the country's most popular tourist attractions, Chubut offers plenty to do and see. Enjoy the quintessential Chubut experiences with Agoda.com as an ideal starting point. With more than 2 million customer reviews, more travelers are choosing Agoda.com to book hotels in Chubut.