Discover the neighborhoods of Daejeon City
---
4-star hotels in Daejeon City
---
everything is absolutely great, very clean and hands down the nicest hotel in Daejeon with all the facilities you can think of except for indoor pool... but, and this is a BIG but, the location is just bad, there is nothing around this hotel, nothing. at the same time, i was very satisfied, but if you are looking for a nightlife or variety of food choices, this hotel ...
---
Next time I'm in Daejeon I will stay here. No question.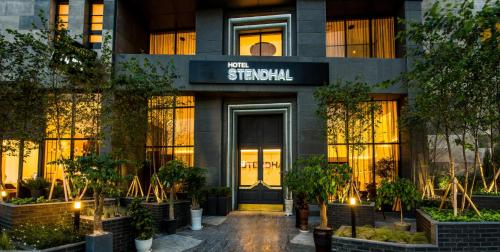 ---
Firstly, judging by the images on various websites, we were expecting a wacky kinda upmarket hotel. Which is fine , but a luxury hotel should have ...1. usb ports , ....2. decent tea and coffee in the room...3. decent breakfast, 4.... a inroom safe...and 5. .. Finally.. Decent size bath Towels. Whats with size of the towels? They were so small they were not much larger...
---
More about Daejeon City
Take a trip to Daejeon City and see the wealth of wonders the Province has to offer. Agoda.com has a fantastic range of hotels to help you make your trip to this beautiful Province a memorable one. With 1 cities and some of the country's most popular tourist attractions, Daejeon City offers plenty to do and see. Getting around Daejeon City is easy with the Province's major airports as access points to major cities. Book now on Agoda.com and save up to 75% on Daejeon City hotels.