Discover the neighborhoods of Davao del Sur
---
5-star hotels in Davao del Sur
---
this is certainly a wonderful experience for us. we enjoyed our stay there. the resort itself is a tourist attraction in Davao Del Norte. if you want to get rid of city life and wanted a peaceful environment for relaxation and pampering this resort is certainly fits for you. you should try their wellness spa. massage in the forest with artificial falls. we enjoyed the ...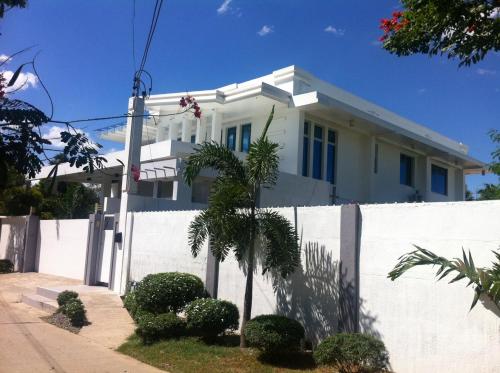 ---
Because place for cooking and. Family or friends
---
It's the first time I booked Agoda Homes and it did not disapppoint. Dhines' place was our home away from home in Davao. Host and her team gave detailed instructions so we could check in (esp when we arrived at 3am due to a super delayed flight!) smoothly. The unit is cosy, which we really liked. Location is in Davao's downtown area. Best part, it's just a stone's thro...
---
This apartment located in city . Every mall and other places were close with this apartment and the owner was really kind. I will stay at this apartment when i go back to davao too. The swimming pool is wide and so beautiful !!! I recommend this apartment!!!
---
If I have an opportunity to go back to Davao, I'll definitely book my stay in this property once again. First, the space is pretty clean. The caretaker is very accommodating and attentive to the needs of the guest. The facilities within the condominium ground are all accessible and can be viewed from the unit's window. The mall is just 5 minutes walk from the place, al...
---
I would recommend the place. Great for couple and family :) would love to stay here again :)
---
Will stay again if I need to in Davao
---
When I planned for a business trip in Davao, my colleague who's also joining the trip, wanted to book the best hotel in the city. And we definitely made the right choice to book Marco Polo Hotel. During check-in, we were informed that we have been upgraded to a De Luxe room. We only booked Superior so to be upgraded to the next room type, was good news indeed. The hote...
---
Find the Perfect Type of Accommodation
---
More about Davao del Sur
Take a trip to Davao del Sur and see the wealth of wonders the Province has to offer. Agoda.com offers incredible hotel deals in more than 2 cities in this Province. Home to 2 cities, you will never run out of things to do and places to see in this wonderful and exciting Province. Just as it has hotel options to suit every pocket, Davao del Sur has activities to suit every interest. With more than 2 million customer reviews, more travelers are choosing Agoda.com to book hotels in Davao del Sur.