4-star hotels in Drenthe
---
We had a pleasant few days. The room and the bed were good. The sanitary and the sauna and swimming pool need to be upgraded to a more modern standard.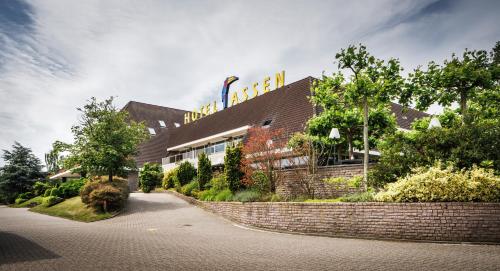 ---
Stayed for business Problem with hotel is past and hotel accommodation standard is okay (but not 4 Star). Before even arriving at hotel I had requested a room at other side of hotel away from noise of motorway. One request only that they could not even meet! Problem with hotel is distance of rooms from reception and mine was no exception. Ate in bar for change of s...
---
Located just outside the city center, but still on walking distance. Quiet large hotel, god for business. Professional and friendly staff. Room was clean and media-sized, bathroom well-equipped. Comfortable beds and fast internet. Breakfast decent as you would expect. The hotel is more than average and recommendable for business travelers.
---
Very good stay at this hotel as it was ideal for the Assen TT Course (15 minutes away), friendly warm welcome and great value for money
---
we were stay at the Hotel Vander Valk Spier Dwingloo. It really a great hotel. we really enjoy it there. The hotel just next door from the park a kind of forest where you can walk is beautiful. We had a really good breakfast with the big choice of food. And the dinner you in the restaurant in the hotel also very good you must make a reservation. Sometime zcan be very...
---
More about Drenthe
Whether it's your first visit or your fiftieth, Drenthe is a great destination for a vacation. Agoda.com makes it easy to find the best rate for your next trip to this wonderful Province. Our instant confirmation gives you piece of mind and more time explore popular cities such as Meppel, Emmen, Aa en Hunze. Agoda.com offers plenty of ideas to help make a getaway to Drenthe easy, fun and exciting. Book now on Agoda.com and save up to 75% on Drenthe hotels.