4-star hotels in Gyor-Moson-Sopron
---
I personally like this hotel, because it has a very big car parking, but only 10min walking to the city center. The room were very nice with beautiful view to the old center. Very modern bathroom. The breakfast was a very good typical hungarian breakfast buffet. During my stay there was a chinese group there, so maybe this was the reason why they had an additional cho...
---
Good services, professional peronal and managing taking into account the informal domestic atmosphere, peace, order, privacy. Really good feeling, no one observes you and does not force you any extra spending, you have the feeling of freedom, respect and modesty of the host. Really i must give 100% rating. Best one. I recommend you this hotel choice in Györ.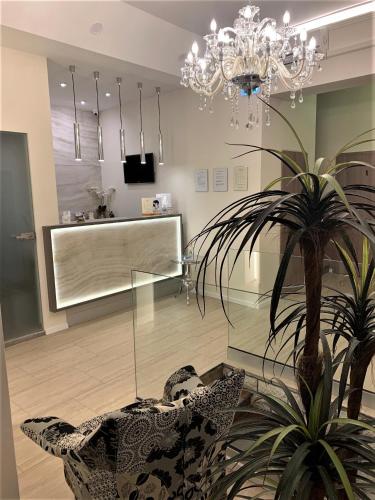 ---
The hotel is ideally situated no more than 200m from the station. The town is quite small and is just the other side of the station, so the hotel location is ideal. The hotel was comfortable, provided a generous breakfast (at a cost), and had a restaurant below, which was helpful while still getting oriented. The staff were friendly and helpful. A very pleasant sta...
---
Pros- beautiful, historic building, tastefully decorated. Spacious bedroom, comfy bed. Helpful staff. Lovely continental buffet breakfast (omelettes also available). Great location. Very well priced for such a special experience. Perfect. Cons - breakfast coffee quality was only minor let down , but would definitely stay there again!
---
This small hotel is in a quiet residential area about a 7 minute into the old town. The staff is pleasant. The room is super clean and efficient.
---
Fantastic!!! We are planning to come back next year! Lovely & the deal on Agoda was irresistable (150€/room/3nights breakfast incl.)!!! People really nice at the reception, also helpful, kind, patient. Only bathtub was too tiny / tight. Super clean & quit. Lots of nice activities are possible within the hotel: billiard / pool - bowling, wellness, outside: tennis, kajak...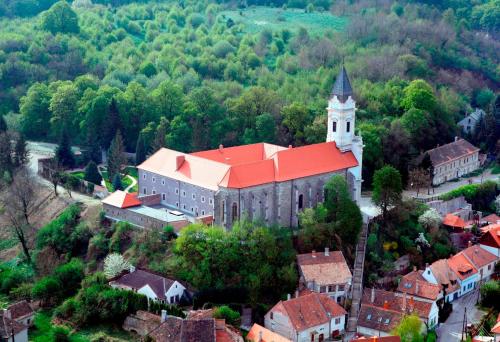 ---
The hotel is located sideways from the city. So without car is the problem. The hotel is relaxing, it is nicely restored, the breakfast is standard. Half do not recommend, it was embarrassing and unpleasant disappointment. I find it sad that such a hotel offers a half board and is served at a price level of 2, except that in the second price group / tavern / you are mo...
---
More about Gyor-Moson-Sopron
No trip to Hungary is complete without a visit to the County of Gyor-Moson-Sopron. Agoda.com offers incredible hotel deals in more than 40 cities in this County. The great Gyor-Moson-Sopron is teeming with tourist attractions and popular cities such as Sopron, Gyor, Mosonmagyarovar. Whatever your appetite demands, you can find in one of many wonderful restaurants around the County. More travelers are choosing Agoda.com to book accommodation in Gyor-Moson-Sopron, with over 170,000 hotels worldwide.