Discover the neighborhoods of Kelantan State
---
5-star hotels in Kelantan State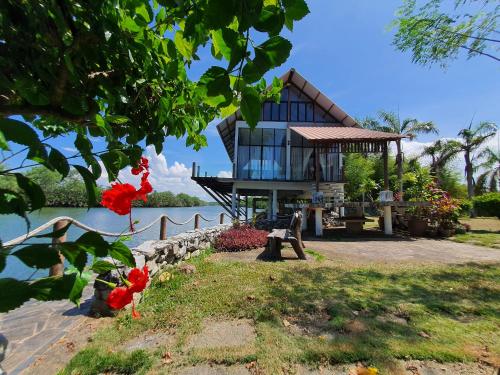 ---
Very nice and privacy place! Love the view and the design of the house..Just a small issue with the mosquitos at nite..Make sure you bring insect repellent.. :)
---
Pros - location near to main attractions, overlooking the river. The house is exactly as per the photos, well kept and cleanly decorated. Swimming pool was so-so and operates from 10am-7pm. Host was very helpful and attentive. Cons - not the owner's fault but wanna highlight to those driving big car. spiral parking ramp is difficult for big car to move. We use starex ...
---
My family have comfortable stay although it was for a night. There were not many high rise buildings around and here is your advantage of viewing the city from another angle. Totally recommend
---
Nice decorations with a lots of flowers.
---
More about Kelantan State
Take a trip to Kelantan and see the wealth of wonders the State has to offer. Agoda.com offers a superb selection of top quality hotels to meet your accommodation needs and requirements. A visit to Kota Bharu, Tanah Merah, Gua Musang will make your trip to Kelantan worthwhile. Agoda.com offers plenty of ideas to help make a getaway to Kelantan easy, fun and exciting. Book now on Agoda.com and save up to 75% on Kelantan hotels.